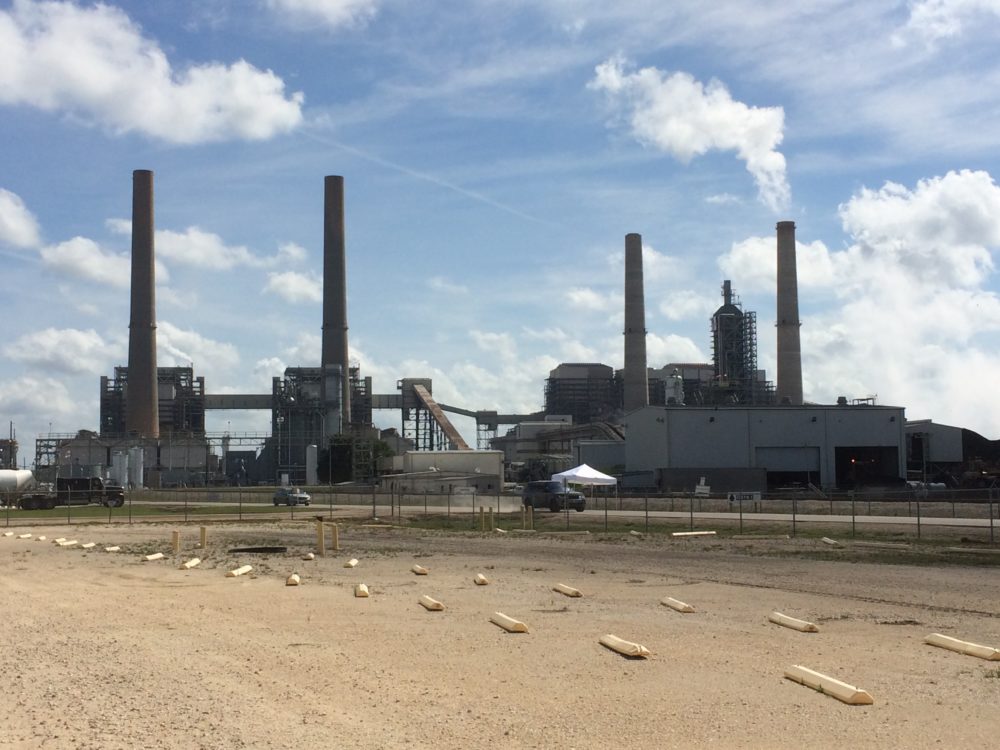 Environmental advocates say a coal-fired power plant in Fort Bend County has been endangering public health for decades. They want the Environmental Protection Agency (EPA) and local state representatives to curtail its pollution.
The W.A. Parish power plant, owned by NRG Energy, was named the dirtiest coal plant in the state of Texas in 2023 and produces the second-most sulfur dioxide pollution of any plant in the country, according to a recent study published by Air Alliance Houston.
Pollutants emitted from the plant are linked with health complications like asthma attacks and lung cancer, the latter of which is a leading cause of death in Fort Bend County. The facility is responsible for an estimated 178 premature deaths per year, according to a 2018 study from Rice University.
"Those are deaths both in the immediate community and more regionally," said Alondra Torres, the climate justice coordinator for Air Alliance Houston, a local environmental advocacy non-profit.
Air Alliance is hosting a town hall event Saturday to discuss the findings of its recent report, "Close Parish Coal: How the Dirtiest Coal Plant in Texas Harms Public Health and the Environment, and the Alternatives for Fort Bend." It also hopes to push for community opposition to the plant's upcoming permit renewal, which is due Oct. 31.
"This is a pollution control opportunity for Parish," Torres said. "NRG has maintained Parish's 1977 technological structure, and they haven't done much to retrofit the facility."
Torres said the EPA can require the plant to implement more pollution control measures in the permit renewal process, and she hopes the community will have the opportunity to push for such measures in a public hearing.
"With permit opposition, you will always have the opportunity to give written comments, but it's not required for there to be a public hearing," Torres said. "So you would have to have a state representative call for that hearing."
Air Alliance has invited Fort Bend County state representatives to its town hall Saturday in hopes they will call for a public hearing ahead of the plant's permit renewal.
The meeting will take place at 2 p.m. Saturday at 550 Eldridge Rd. in Sugar Land.