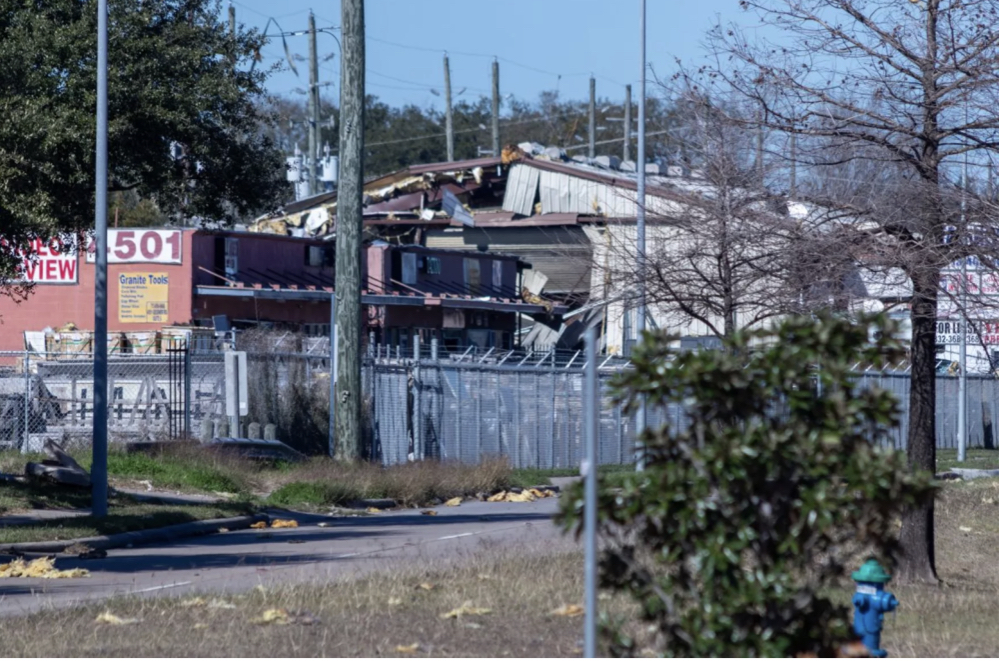 A federal investigation into a massive explosion at a northwest Houston manufacturing facility in 2020, which was responsible for killing three people, found that the lack of comprehensive safety and emergency response plans ultimately led to the blast.
The report from U.S. Chemical Safety and Hazard Investigation Board found that the explosion at the Watson Grinding and Manufacturing facility was a result of a "degraded and poorly crimped rubber welding hose" accidentally leaking propylene, a flammable gas, throughout the building overnight.
According to the report, employees eventually arrived at the facility shortly before 4:30 a.m. on Jan. 23, 2020. The gas ignited after one of the employees turned on the lights, triggering the explosion that killed two employees: Gerardo Castorena Sr. and Frank Flores. In the weeks that followed, a nearby resident, Gilberto Mendoza Cruz, would lose his life as a result the explosion, which damaged hundreds of nearby homes and businesses.
Watson Grinding eventually filed for bankruptcy in Feb. 2020 and is no longer in business, the report read.
The CSB report says the blast could've been prevented if Watson Grinding had "developed and implemented an effective process safety management program to identify and control hazards." Additionally, the report found that Watson Grinding's emergency response plan didn't address responding to a propylene gas leak.
"As highlighted in our safety issues, Watson Grinding did not effectively train its workers on the hazards of propylene, and on the morning of the incident these workers were not warned to evacuate, instructed to prevent others from entering the area, or informed to contact emergency responders when the propylene release was suspected," said Benjamin Schrader, an investigator-in-charge with the CSB.
Read the full report below: