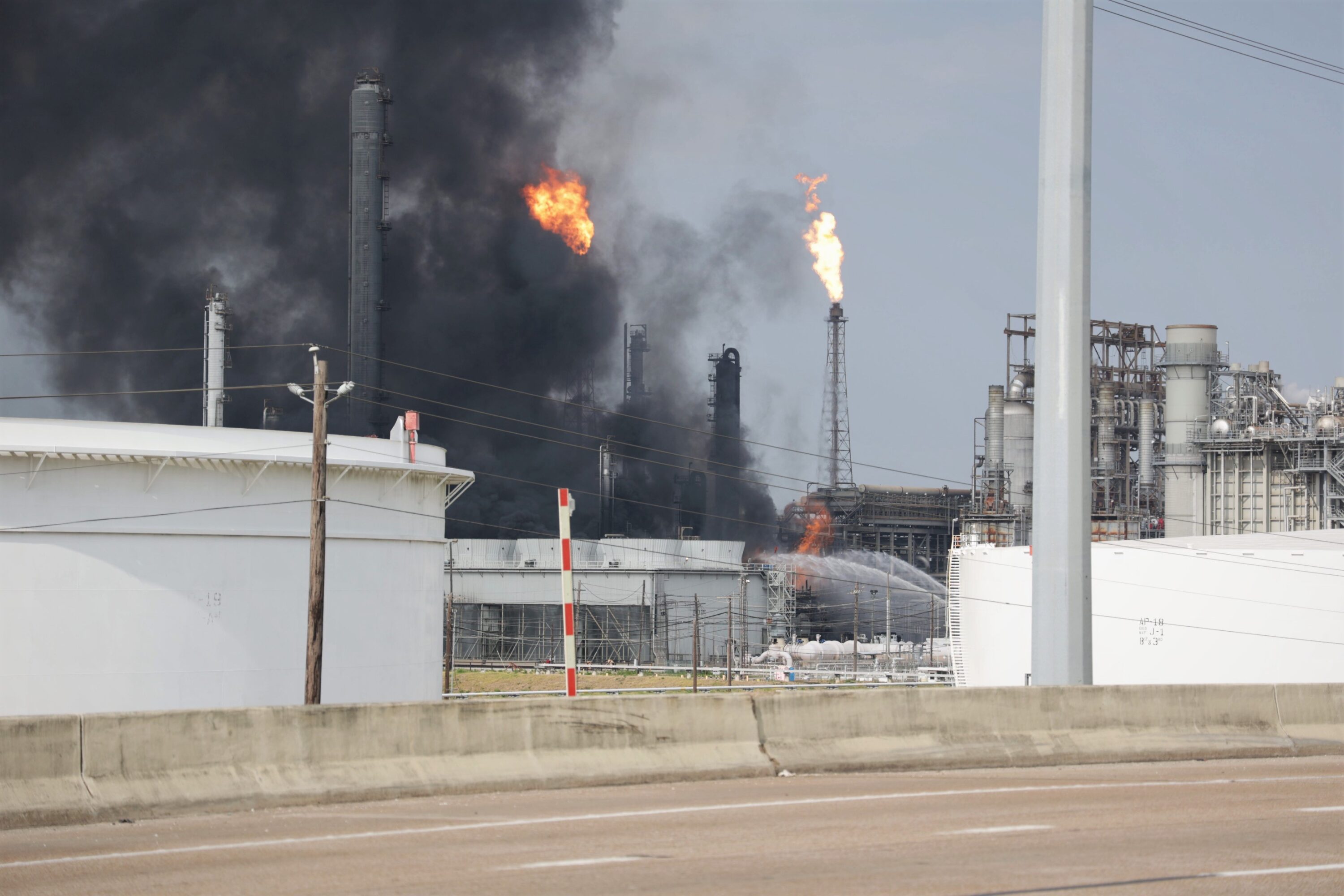 A multi-day fire at a Shell chemical plant in Deer Park was once again extinguished Sunday night, according to Shell.
During a press conference on Monday, Nathan Levin, the general manager of Shell's Deer Park Chemicals facility, said they're currently working to prevent the fire from reigniting.
"The fire has been extinguished and we're continuing our response to manage the hotspots," Levin said.
The fire at the Shell plant took place shortly before 3 p.m. Friday on the 5900 block of State Highway 225. According to Levin, 15 people were sent to a nearby hospital for precautionary evaluations and have since been released.
Hours after the fire broke out, Sheriff Ed Gonzalez said the flames began after an exchange between two heavy gas oils. However, on Monday, Levin said the cause of the fire was still unknown and will be the subject of a future investigation.
The fire was briefly extinguished on Saturday, before reigniting hours later. On Sunday, emergency crews began diverting runoff wastewater into the Houston Ship Channel due to the "large amount of water required to control the fire," according to Shell.
During Monday's press conference, Levin said crews had been using less water to manage hot spots after the fire was put out, eliminating the need for further discharge into the ship channel.
The Texas Commission on Environmental Quality has been conducting air monitoring in the area over the last few days along with Harris County Pollution Control and the U.S. Environmental Protection Agency. Officials say they haven't detected any harmful levels of chemicals affecting neighboring communities.
The TCEQ was also collecting water samples from the ship channel on Monday. Kelly Cook, the deputy director of the TCEQ's critical infrastructure division, said the agency would also investigate the incident, including Shell's decision to discharge into the ship channel, which Cook said was unauthorized.
"We're here to make sure that…any of the water that's contained on site is properly treated before it's released," Cook said.
In 2020, the Shell plant was fined by the Occupational Safety and Health Administration for what they determined were serious violations. The plant has also faced more than $400,000 in fines from the EPA over the past five years.