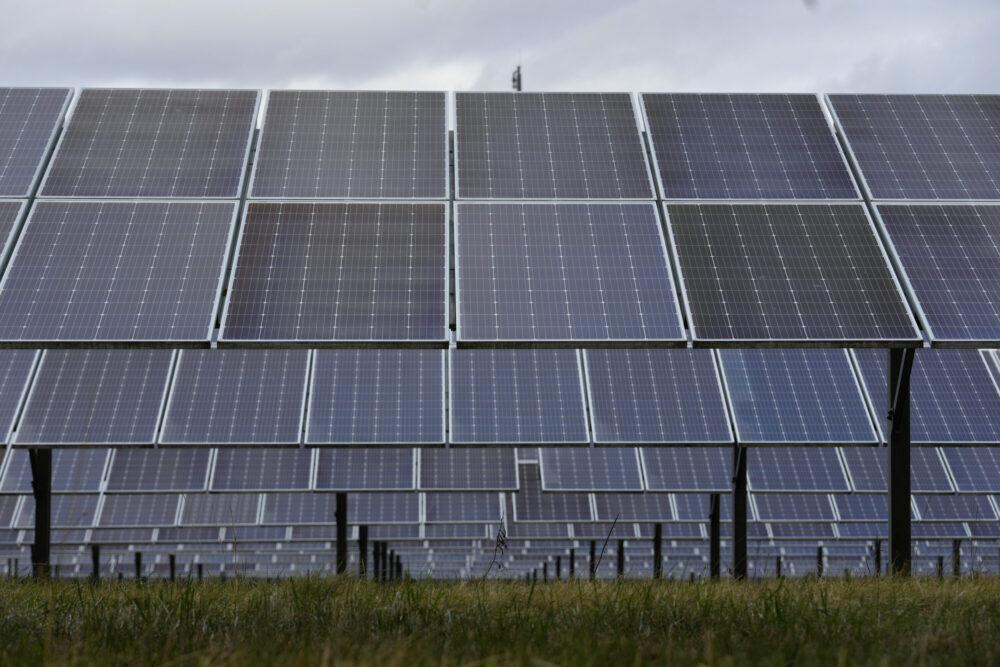 An under-construction solar farm south of Houston is expected to add 195 megawatts of electricity to Texas' power grid – enough to power tens of thousands of homes – by the end of this year.
Boston-based Swift Current Energy announced Tuesday it had closed financing for its Tres Bahias Solar project along the Gulf Coast in Calhoun County, which is between Houston and Corpus Christi. Construction is underway for the solar farm, which is expected to be operational later this year and generate enough electricity to power about 45,000 homes on an annual basis, according to the company.
A spokesperson for Swift Current declined to disclose the cost of the project, which is being tailored in response to tax incentives available through the Inflation Reduction Act to promote the expansion of renewable energy production in the United States. Swift Current said it is obtaining solar panels from U.S.-based First Solar and locating the project in a community with a history of large-scale energy production through the use of fossil fuels, with both of those factors making the Tres Bahias project eligible for tax incentives.
The solar farm received a tax equity commitment from Morgan Stanley Renewables, which allows that company to take advantage of tax breaks for renewable energy projects. ING Capital is leading the financing for the Tres Bahias Solar project.
"This latest project from Swift Current is yet another important milestone for the U.S. as we continue the transition to a sustainable and secure energy network," Sven Wellock, the managing director of ING's Americas Renewables and Power division, said in a news release from Swift Current.
The upcoming solar farm is part of a rapid expansion of the industry, with the number of yearly solar installations in Texas expected to triple during the next decade, according to Larry Sherwood of the Interstate Renewable Energy Council. An ongoing project in Houston's Sunnyside neighborhood is converting a former landfill into one of the largest urban solar farms in the country.
Swift Current, which develops utility-scale solar, wind and energy storage projects across the U.S., said it has projects under construction that will generate a total of 1 gigawatt – or 1,000 megawatts – of electricity.