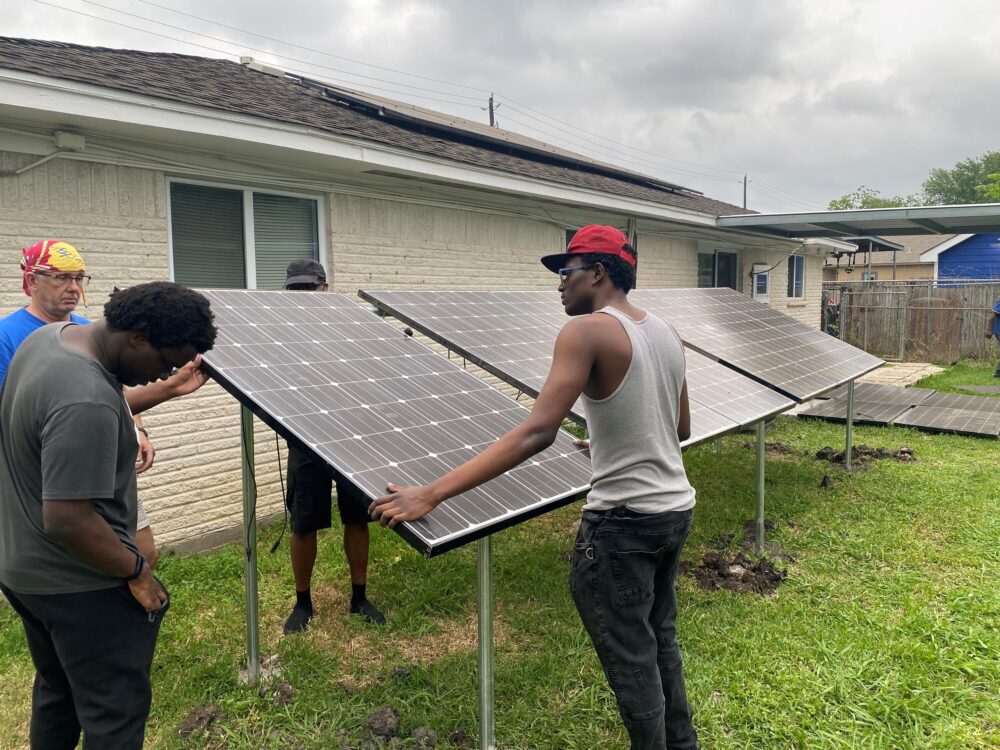 On a recent Tuesday evening, Efrem Jernigan helps a group of students, ranging in age from 17 to 56, install an array of solar panels in a Sunnyside backyard.
"They drew up the design," said Jernigan, who's the head of the South Union Community Development Corporation. "We taught them what pipe they needed, how much the pipe costs – everything. And so this is the hands-on component to where once you learn it and then put your fingers on it, most people get it."
Jernigan grew up in Sunnyside and is part of the team that pitched the project to the city of Houston to turn a vacant 240-acre former landfill into a solar farm. When complete, it will produce enough energy to power some 5,500 homes.
In addition to a utility-scale farm, there will also be a community solar array and a program to help lower electricity bills for low-income residents.
The project is expected to break ground later this summer, and when it does, Jernigan wants to make sure the jobs go to local residents. The low-income, mostly Black neighborhood has historically had the highest unemployment rate in Houston, according to Census data.
"We want the economics of what's getting ready to happen with the solar farm to stay in the community," he said. "If people in the community are trained and they acquire those jobs, we call that sunshine."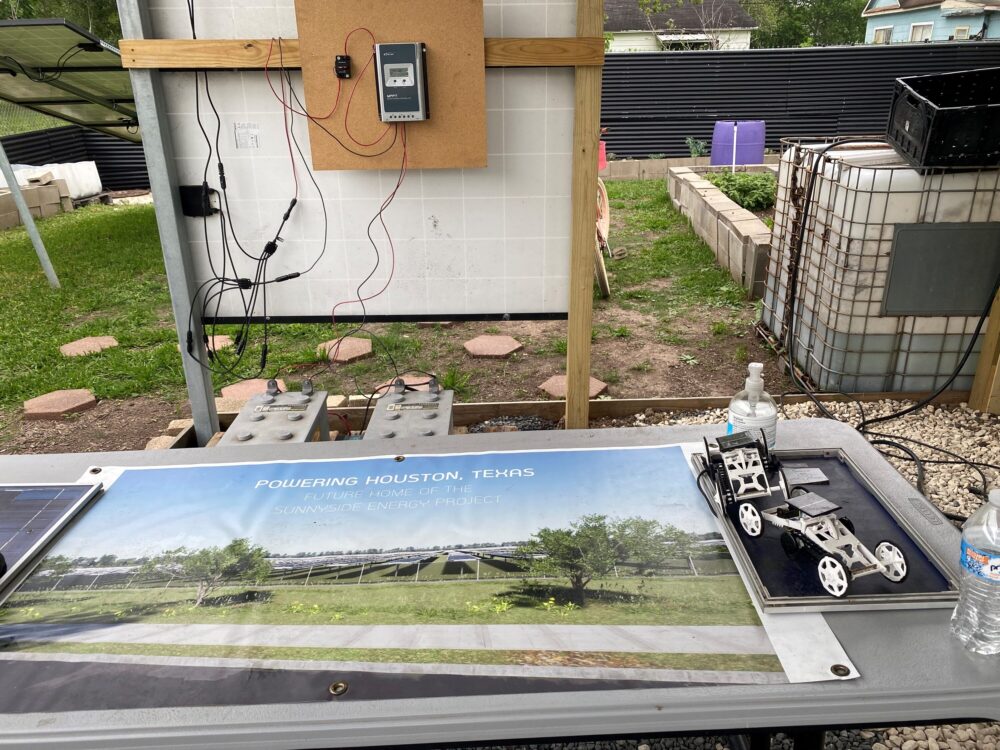 In addition to his classes, Jernigan also has an outdoor solar classroom to inform residents about the project. It has a solar array that powers a battery and drawings of the future solar farm.
"It's my way of preparing the community for what's coming," he said.
Solar is expected to be a fast-growing industry in the coming years. In Texas, the number of yearly solar installations is expected to triple in the next decade, according to Larry Sherwood with the Interstate Renewable Energy Council, which puts out an annual solar jobs report.
"We definitely forecast that the number of solar installations in Texas is going to be growing," Sherwood said.
Data from the city of Houston shows that locally the number of households installing rooftop solar has already grown eightfold in the past five years from just over 200 solar permit applications in 2017 to more than 1,900 applications in 2022.
Sherwood said programs to train solar workers will be key to meeting the expected labor demand.
"Large numbers of companies reported that finding solar workers is a big challenge for them," he said.
In addition to Jernigan's program, the City of Houston also received federal funding to offer solar jobs training through Houston Community College and Lone Star College for residents of Sunnyside and other underserved communities as part of the project.
"These federal funds will be used to provide STEM career opportunities for Houstonians in the solar technology sector. It allows them to be trained and certified as installers, maintenance technicians, and constructors of solar panels and related technologies," said. U.S. Rep. Al Green, whose district includes Sunnyside.
More than solar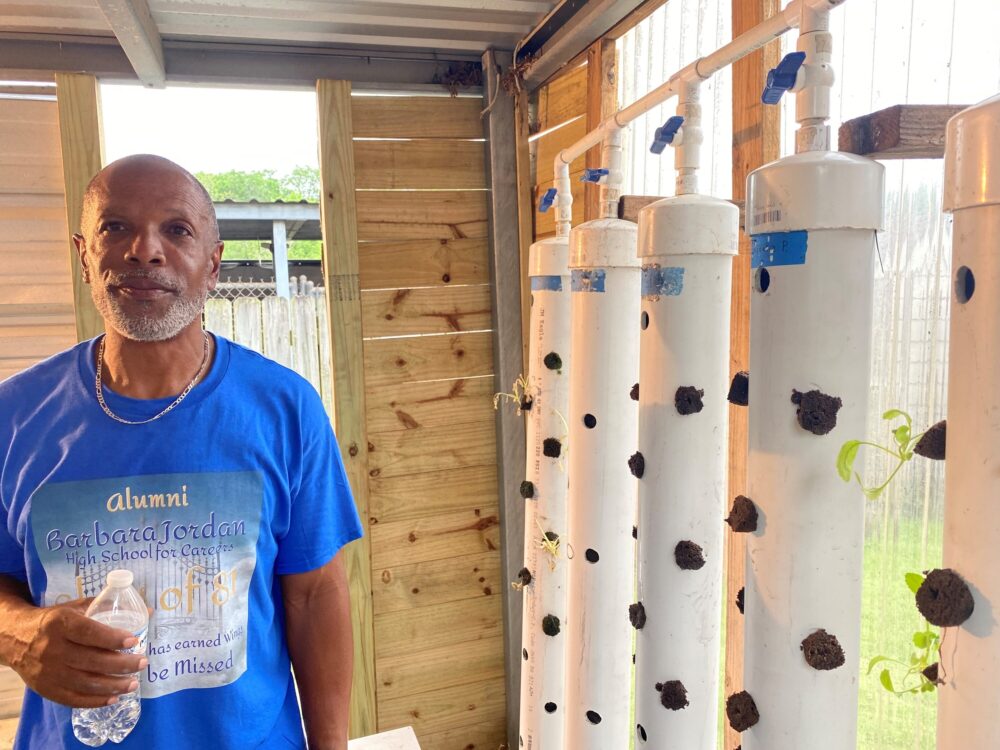 Back at Jernigan's class that Tuesday evening, the students race to finish installing the panels before the sun sets and the class ends.
The current class is Jernigan's third cohort of students. Beyond solar, Jernigan also teaches them other skills related to the upcoming project, including construction and agriculture, since part of the project will include an agriculture hub.
"On the landfill, you can't do traditional soil gardening, so we do aquaponics," he said.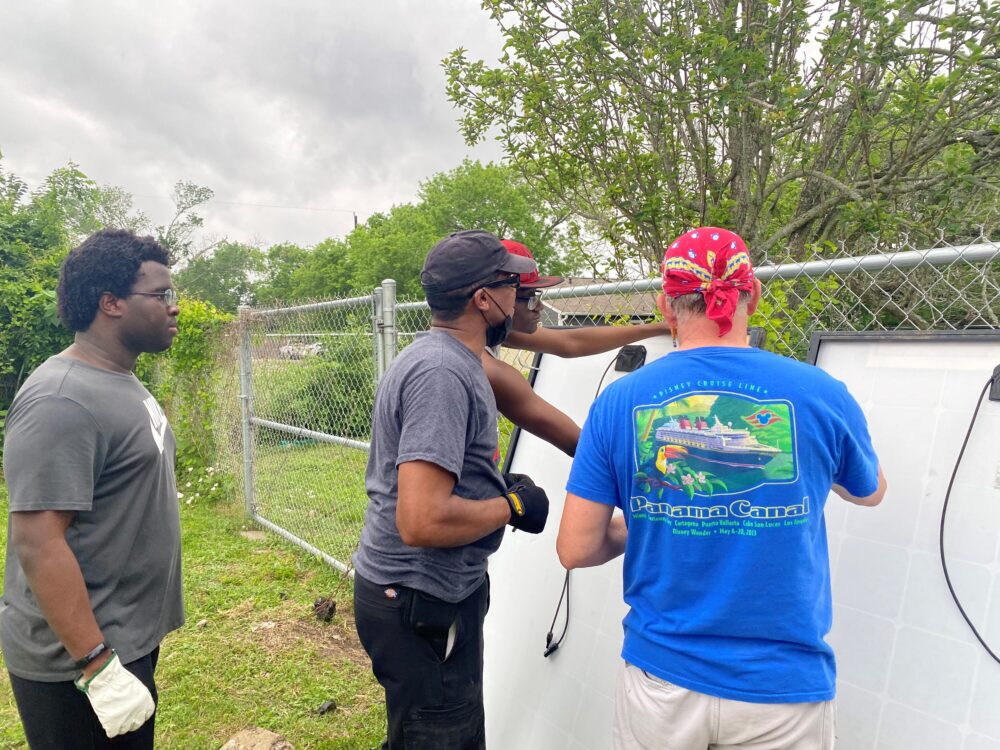 At 17, Charlie Ray Smith is the current class's youngest participant.
"I wanted to learn a nice craft that could help me in life," he said.
Markell MacDonald, age 20, said he knew nothing about solar when he started.
"What impressed me is how the solar extracts the sunlight and gets the electricity that it needs," he said.
Jernigan shows them how to wire the panels to the battery system, as the sun starts to set.
"We'll call it a class," he said.
A shining example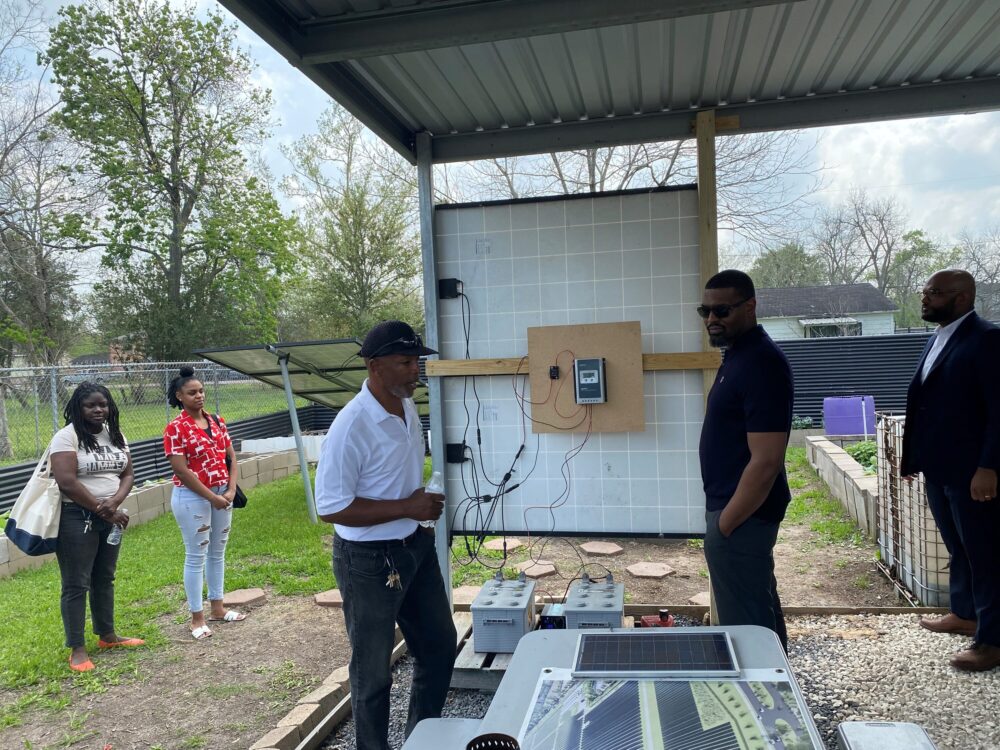 The federal government is looking at the Sunnyside project as an example of what they'd like to see replicated across the country.
Nationwide, the Department of Energy estimates that 45% of US energy could come from solar by 2050, with rooftop and community solar projects playing a key role.
EPA Administrator Michael Regan stopped by Jernigan's outdoor classroom on a recent visit to Houston. Regan said the EPA has earmarked $7 billion for residential and community solar projects as part of its upcoming Greenhouse Gas Reduction Fund grant program.
"Sunnyside is helping inform the United States Environmental Protection Agency on how to design the best features in our program so that communities like Sunnyside can be competitive and receive these grants," Regan said.