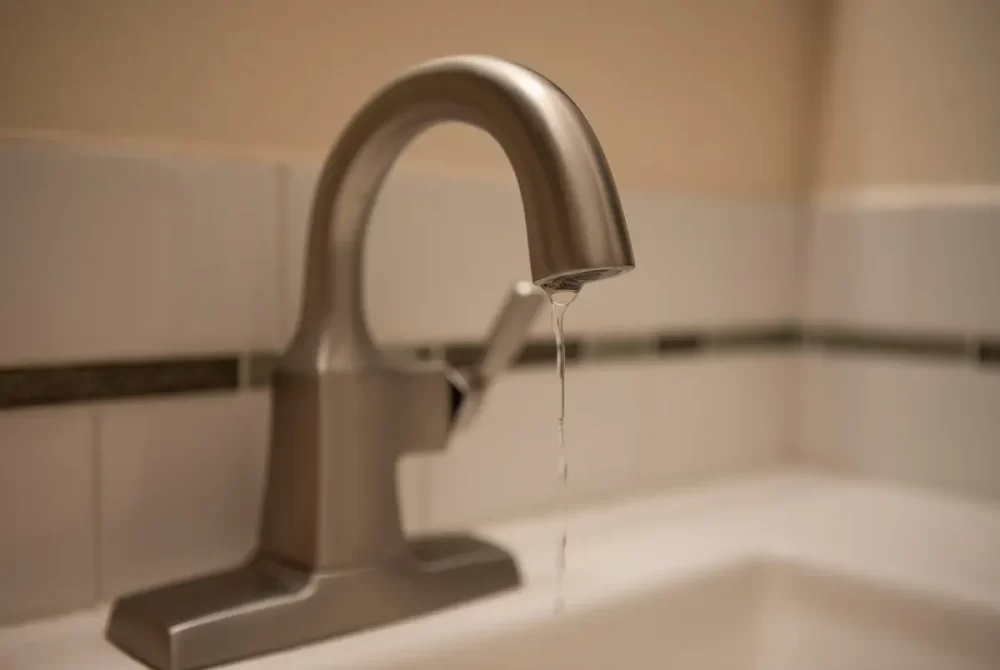 Texas has among the highest proportion of lead-based water lines in the country, a problem that, combined with other water infrastructure problems, could cost more than $60 billion to fix, according to an Environmental Protection Agency estimate published Tuesday.
In the first nationwide assessment of lead-based water lines, the EPA estimated that more than 647,000 water lines in Texas are made of lead — about 7% of the state's total.
It's the first holistic estimate of lead-based service lines, providing information that environmental advocates have for years tried to estimate with little available data.
"We were operating in the dark because so few utilities (reported) and few inventories existed," said Luke Metzger, the executive director of Environment Texas. "This new survey came back with more than two times as many (lead service lines in Texas) as we previously understood."
The EPA estimates that 9.2 million lead service lines exist in the United States. Florida likely has the highest proportion of lead-based lines, about 13%, followed by Illinois (11%), Ohio (8%), Pennsylvania (7.5%) and then Texas (7%).
Lead in drinking water is particularly dangerous for children. Scientists agree that there is no known safe concentration of lead in a child's blood; even low concentrations have been linked to damage to central nervous systems, learning disabilities and impaired hearing in children.
Lead can enter drinking water when lead-based pipes or plumbing fixtures — such as faucets — are corroded, for example, by highly acidic water. Lead pipes are most often found in cities and homes built before 1986, before stronger regulations were required.
The EPA on Tuesday also said it would allocate $414 million to Texas for drinking water infrastructure improvements from the federal Drinking Water State Revolving Fund, which was increased with the Bipartisan Infrastructure Law. But the federal dollars are only a tiny fraction of the more than $60 billion the EPA estimates the state needs to address its drinking water infrastructure needs.
"Hopefully with this new data, we have a more complete picture of the need, and the Legislature will respond accordingly," Metzger said. "It's an enormous problem. It's going to require both state and federal money."
The Flint, Michigan, water crisis in 2014 prompted Congress to direct the EPA to investigate sources of lead exposure in water. Michigan had switched the community's water source to the Flint River but failed to properly treat the water to ensure it did not corrode the pipes. Lead and other contaminants leached into the predominantly Black community's water supply as a result, a problem that went ignored for more than a year.
Congress in 2018 directed the EPA to include a survey on lead services lines in the agency's seventh drinking water assessment, a survey of more than 3,500 public water systems in all 50 states. About 75% of the systems surveyed responded to the questions about lead service lines. President Joe Biden's administration set a goal to replace all of the nation's lead service lines in 10 years.
---
We can't wait to welcome you Sept. 21-23 to the 2023 Texas Tribune Festival, our multiday celebration of big, bold ideas about politics, public policy and the day's news — all taking place just steps away from the Texas Capitol. When tickets go on sale in May, Tribune members will save big. Donate to join or renew today.
This article originally appeared in The Texas Tribune at https://www.texastribune.org/2023/04/04/texas-lead-water-lines-epa/. The Texas Tribune is a member-supported, nonpartisan newsroom informing and engaging Texans on state politics and policy. Learn more at texastribune.org.