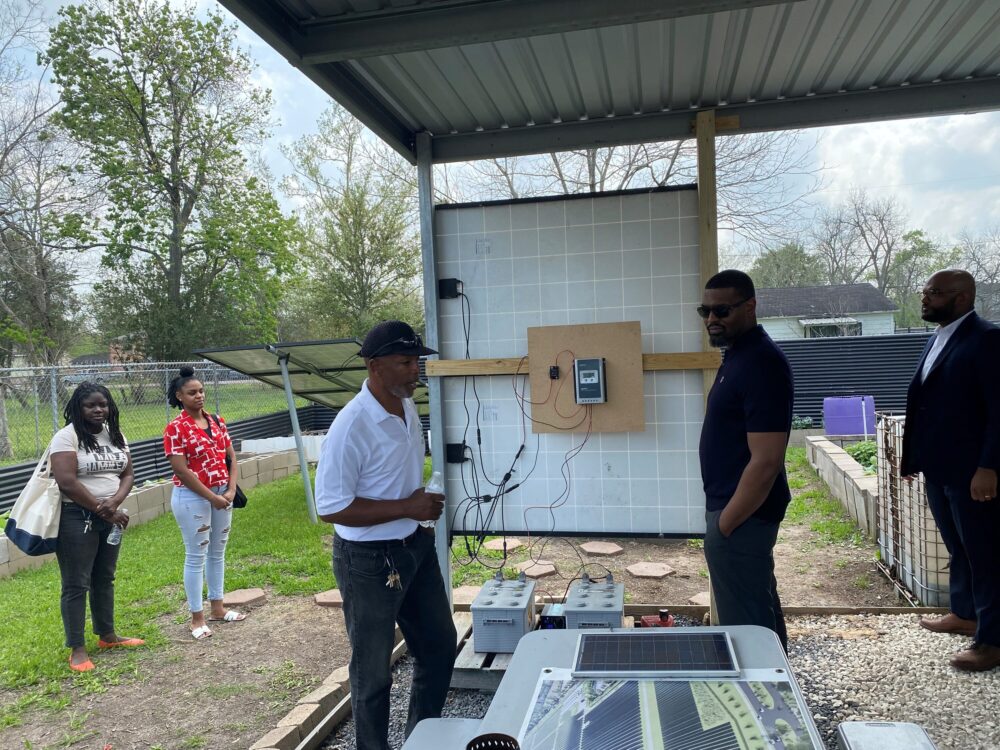 Environmental Protection Agency Administrator Michael Regan visited a massive solar farm project in Houston on Friday, touting it as an example of the type of projects the agency wants to fund through its upcoming Greenhouse Gas Reduction Fund.
"We want to demonstrate how this can be done all over the country for people of all races, all zip codes, all incomes," Regan said.
The Houston project will transform a 240-acre former landfill in Sunnyside into a 50-megawatt solar farm, making it one of the largest urban solar farms in the country. In addition to the utility-scale farm, there will also be a community solar array and a program to help lower electricity bills for low-income residents in the historically underserved community.
Regan said the upcoming $27 billion federal grant program has $7 billion earmarked for residential rooftop solar and community solar projects in low-income and disadvantaged communities.
"Sunnyside is helping inform the United States Environmental Protection Agency on how to design the best features in our program, so that communities like Sunnyside can be competitive and receive these grants," Regan said.
The Sunnyside project has been in development for several years, receiving its necessary permit from the state environmental agency last April. It's expected to break ground this summer.