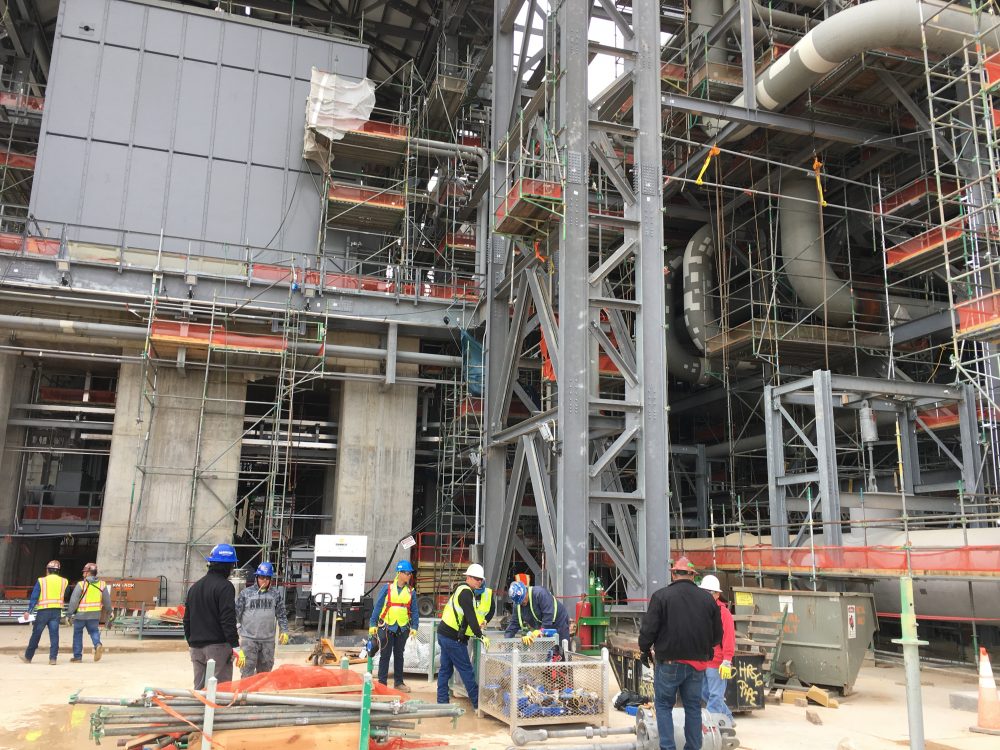 Freeport LNG, one of the world's largest liquefied natural gas facilities, is ramping up to full production capacity after an explosion last summer took it offline for about eight months.
The privately-owned facility, which operates along the Gulf Coast south of Houston, announced Wednesday it had received federal regulatory approvals to restart its third and final liquefication train. Freeport LNG had restarted its other two liquefication trains in February, with the go-ahead from the Federal Energy Regulatory Commission (FERC) and Pipeline and Hazardous Materials Safety Administration (PHMSA).
Before an over-pressurized pipeline led to the explosion last June, Freeport LNG produced about 2 billion cubic feet per day of liquefied natural gas, accounting for about 15 percent of the United States' exports, primarily to Europe and Asia. It is the second-largest facility of its kind in the country and the seventh-largest in the world, according to the company.
"Over the past eight months, we have implemented enhancements to our processes, procedures and training to ensure safe and reliable operations, and significantly increased staffing levels with extensive LNG and petrochemical operating experience to reduce overtime, enhance operational excellence, and improve quality assurance and business performance," Michael Smith, Freeport LNG's founder, chairman and CEO, said in a statement after two of its liquefication trains had restarted. "Eight months of diligence, discipline and dedicated efforts by our teams, working collaboratively alongside the regulatory agencies and local officials, have positioned us to resume LNG production and commence ramp-up to the safe establishment of commercial operations of our liquefaction facility."
In the immediate aftermath of the explosion, an incident report filed with the Texas Commission on Environmental Quality found it led to excess emissions of carbon monoxide, nitrous oxides, particulate matter, sulfur dioxide and volatile organic compounds, according to the Associated Press.
A consultant's report released in November by the PHMSA found the explosion was caused by deficiencies in valve-testing procedures, a failure to adjust alarms that warn of rising temperatures during operations and faulty procedures that allowed operators to have discretion in closing valves that could cause liquefied natural gas to be isolated in pipes, according to Reuters.
Freeport LNG announced Wednesday that it had reached production levels of 1.5 billion cubic feet per day with two liquefication trains, and that it would have a "conservative ramp-up" to full three-train production over the next few weeks. During that time, the company said "changes in feed gas flows and production rates are to be anticipated," because of the facility's prolonged outage.
The company, which formed in 2002 and began export operations in 2019, has plans to add a fourth liquefication train, which it said has received regulatory approvals for construction.