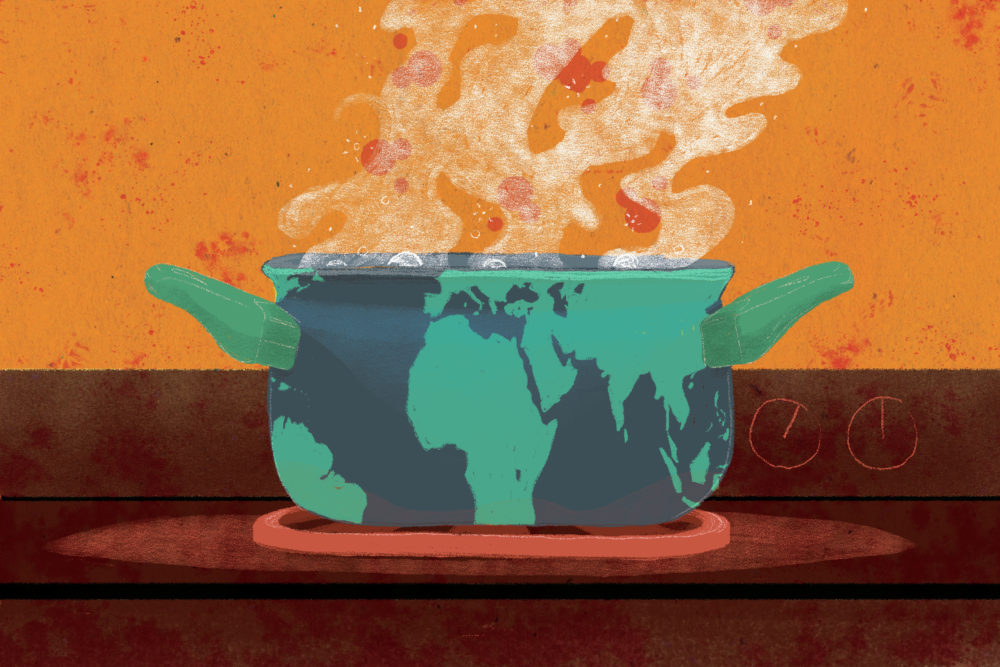 Harris County leaders have adopted a plan to slash greenhouse gas emissions from county operations. The plan passed commissioners court on 3-1 a party-line vote.
Harris County's Climate Action Plan for Internal Operations aims to cut greenhouse gas emissions 40% by 2030 compared to the base year of 2021. The measures the county is proposing to reach the 2030 target include:
Reducing greenhouse gas emissions by 50% from county buildings and facilities without the use of offsets by 2030.
Reducing electricity usage by at least 5% per year.
Structuring a long-term 50-100 megawatt power purchase agreement.
Developing up to 20 megawatts of solar plus 10 megawatt hours of battery storage by 2025, eventually reducing the county's use of grid power.
Electrifying 50%-75% of the county's light duty fleet and increasing its percentage of hybrid and fuel-efficient vehicles.
Shifting 10% of commuter trips from single-occupancy vehicles.
Increasing the proportion of spending on green procurement.
Reducing 50% of landfilled waste from county operations.
"Not only do we want to reduce our emissions, but we want to be financially responsible by lowering operating expenses and going after clean energy opportunities where applicable and further bolster our adaptive capacity and operational resilience in running the county," said Lisa Lin, director sustainability for the Office of County Administration,
Commissioner Adrian Garcia said the plan set ambitious but flexible goals. "But we've got to set those goals," he said, "otherwise we won't move. But without a doubt, this is positioning Harris County as a leader in this regard, and I'm very, very excited about the progress being made."
Commissioner Tom Ramsey cast the sole no vote, expressing cost concerns.
"Many of the costs associated with emissions reduction measures will pay for themselves, short and mid-term. That's what the report says," Ramsey said. "But we've got to be careful that we're going to invest federal dollars in a program and set it up, and then when the federal money goes away, we're going to be left to operate it."
Ramsey said the county needed to work with industry as part of its efforts to reduce emissions, a point that Commissioner Lesley Briones echoed in her first regular meeting on the court.
"I'm also proud that we have the Energy Corridor in Precinct 4," Briones said.
Harris County now becomes the second county in Texas to have a climate action plan after Travis County. "I want to work closely with industry so that we not only maintain being the energy capital of the world, but the alternative energy capital of the world," Briones said.
Commissioner Rodney Ellis, who chaired the meeting in the absence of Judge Lina Hidalgo, encouraged Lin to apply her expertise toward making sure the 88th Texas Legislature, which opened today, didn't wind up undercutting Harris County's efforts to reduce greenhouse gas emissions.
"We are the energy capital of the world," Ellis said, "but we are also the largest and biggest polluters."