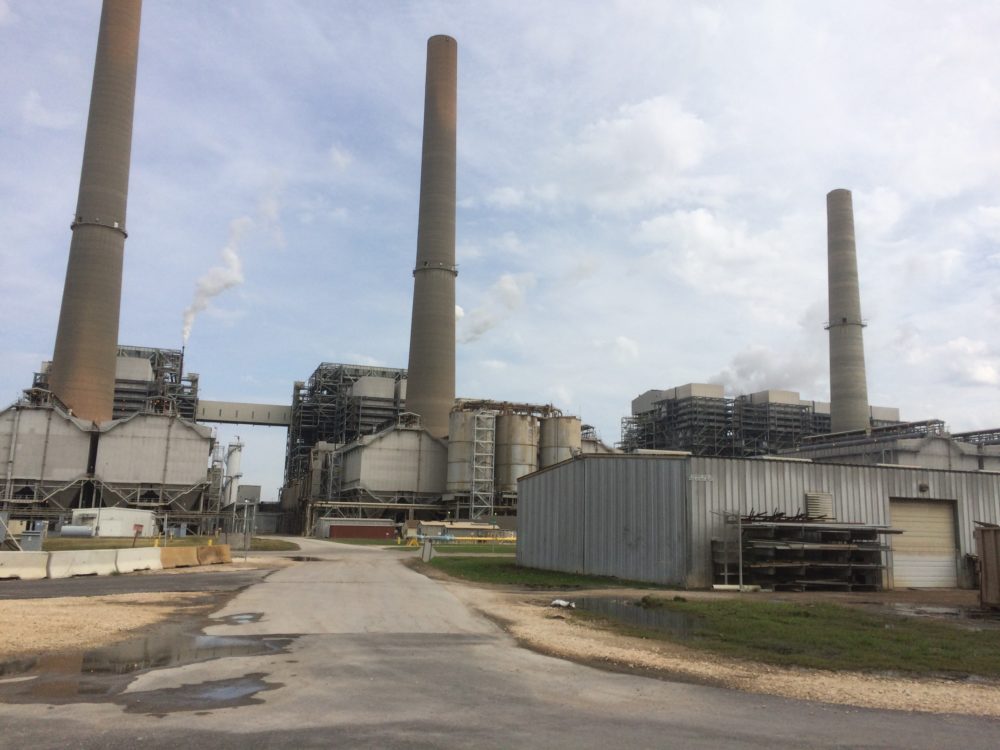 Six workers were hospitalized and another 100 were evaluated by medical personnel Thursday because of a chemical exposure at a power plant southwest of Houston.
A hazardous materials response team and other emergency personnel were dispatched to the W.A. Parish Generating Station near Richmond after multiple 911 calls were placed regarding a chemical exposure, according to a statement released Thursday night on Twitter by Fort Bend County Judge KP George. The chemical was initially feared to be ammonia but later determined to be a biodegradable cleaner and degreaser that was overly applied, according to the statement.
The six workers who were hospitalized – with symptoms including dizziness and difficulty breathing, according to Fort Bend County – had been released as of Friday morning, NRG Energy said in a statement provided to Houston Public Media. The local energy company, which owns and operates the power plant, said no hazardous materials had been released at the plant and "there is no danger to area residents or the public."
Ann Duhon, a spokesperson for NRG, said Friday that work is suspended in the part of the plant where the chemical exposure occurred. It is one of eight power-generating units at the plant – where four are coal-fired and four are gas-fired – and has been offline and undergoing cleanup after it was damaged by a fire in May.
"It's under investigation to determine the cause of the incident," Duhon said. "Work will not resume (in the impacted unit) until we determine the cause of the event and are confident all workers are safe."
NRG said it was notified at about 5:30 p.m. Thursday that contract workers who were using a cleaning agent in the fire-damaged unit reported an unusual smell. A total of 106 workers at the plant were subsequently evaluated on site by medical personnel, with six being taken to nearby hospitals, according to Fort Bend County.
Donny Mayo, the business representative for the International Brotherhood of Electrical Workers, Local Union 66, said his Pasadena-based union represents about 270 employees of the Parish plant, although none were impacted by Thursday's chemical exposure. Duhon said the hospitalized workers were contract laborers.
"The employees of W.A. Parish are very safety and environmentally conscious employees," Mayo said.
The Parish plant, located on a 4,650-acre site near Smithers Lake, is a 3,632-megawatt facility that can power nearly 3 million average-sized homes when operating at capacity, according to NRG. Duhon said the company announced in August that it would restore the coal-fired unit damaged by fire, with it slated to be back online in June of next year.
Duhon said that plan and timeline remain in place even after Thursday's incident.