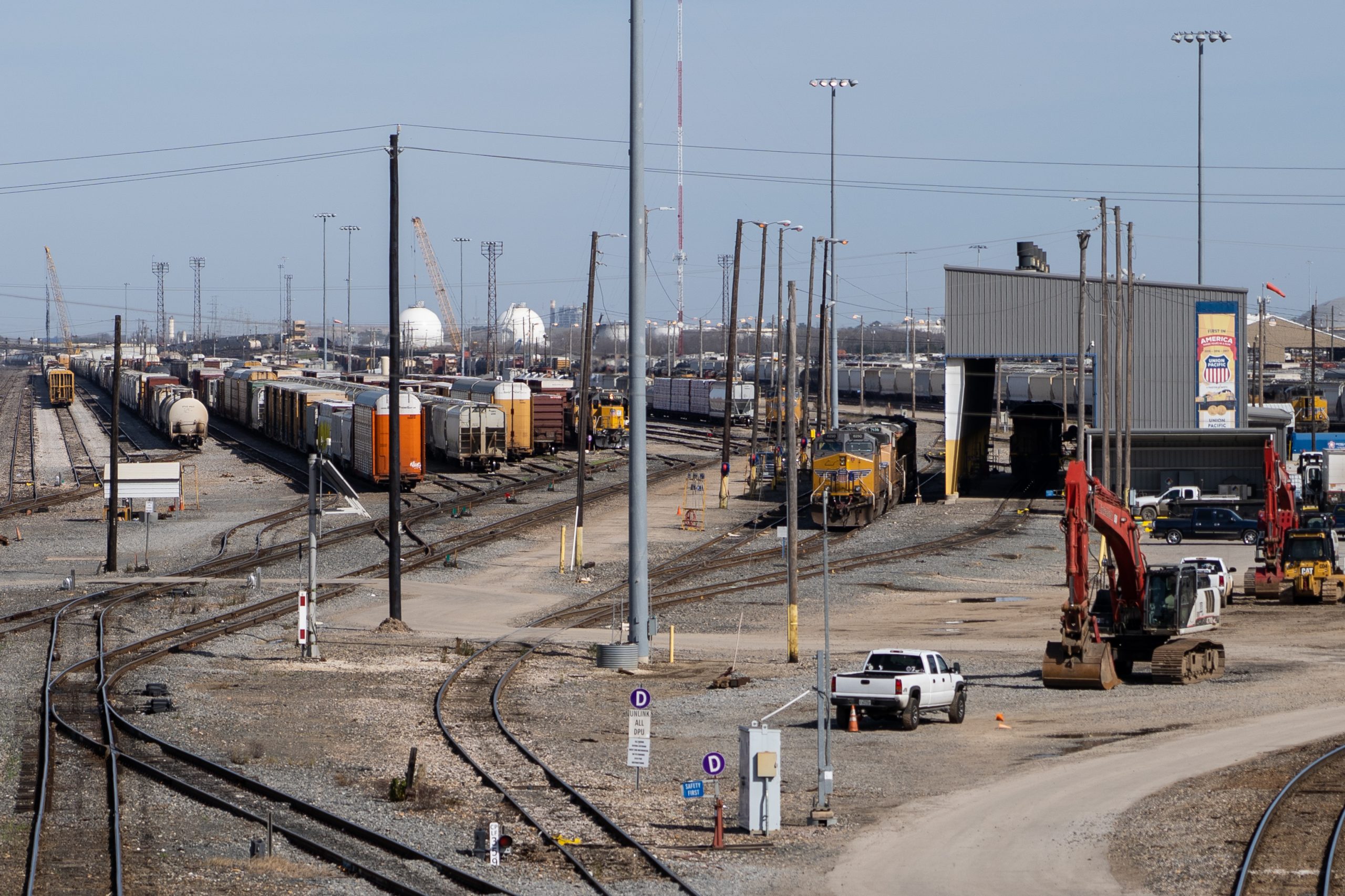 The Houston Health Department on Friday notified Fifth Ward residents that dioxin — a highly toxic chemical compound — was found in dozens of soil samples collected near the Union Pacific railyard in Kashmere Gardens.
In July, HHD announced that they had found dioxin in one soil sample taken from the area — the health department has since collected 47 soil samples and have continued to find traces of the chemical.
Houston Chief Environmental Science Officer Dr. Loren Hopkins said that residents along Liberty Road in the Fifth Ward and Kashmere Gardens neighborhoods near the intersections of Lockwood Drive and Liberty Road and Altoona Street are being impacted the most and have been notified of the department's findings.
"There is contamination in the water underneath the homes, and it's not water that people drink, but it is contaminated under their homes," Hopkins added. "So now, with this new information, because this is surface soil contamination, people can and (will) continue to be exposed to contamination."
Now that residents have been notified, Hopkins said HHD is standing by to receive word from the Environmental Protection Agency on what to do next.
"We let them know what we found and so it's really looking to them for guidance on action and trying to spur it forward, so that we can resolve this," Hopkins said.
The railyard has been a source of contention for nearby residents for decades, with critics blaming Union Pacific for contaminating the area with cancer-causing chemicals, including creosote — a likely human carcinogen — resulting in Kashmere Gardens being deemed a cancer cluster in 2019. Union Pacific claims they have been working to investigate and clean up the railyard land for the past 30 years, although critics say the company's plan isn't robust.
In a statement on Friday, Union Pacific emphasized that the amount of dioxin that was found was "well below the Texas Commission on Environmental clean-up standards for dioxins in residential areas."
"Attributing widespread dioxin only to operations at the former Southern Pacific Houston Wood Preserving Works site is unreasonable and inaccurate," the statement read. "Union Pacific will continue to work with the city of Houston, Harris County and the Bayou City Initiative to collect data and to formulate a sound, science-based plan for moving forward."
The company also pointed to other possible sources of the chemical, such as nearby businesses like "auto shops, electrical contractors, (and) printing plants."
The city and the Harris County Attorney's Office in July threatened to sue Union Pacific over its proposed cleanup plan, which critics like Harris County Attorney Christian Menefee say doesn't do enough to alleviate the issues caused by the contamination.
"This testing confirms what we all know — folks living in Fifth Ward and Kashmere Gardens are dealing with real, life changing diseases," Menefee said in a statement on Friday. "We need to keep investigating these dioxin levels to understand the extent of this problem. We're going to keep working with the city to do everything we can to get the area cleaned up, and ensure families in these neighborhoods can thrive and live safely."