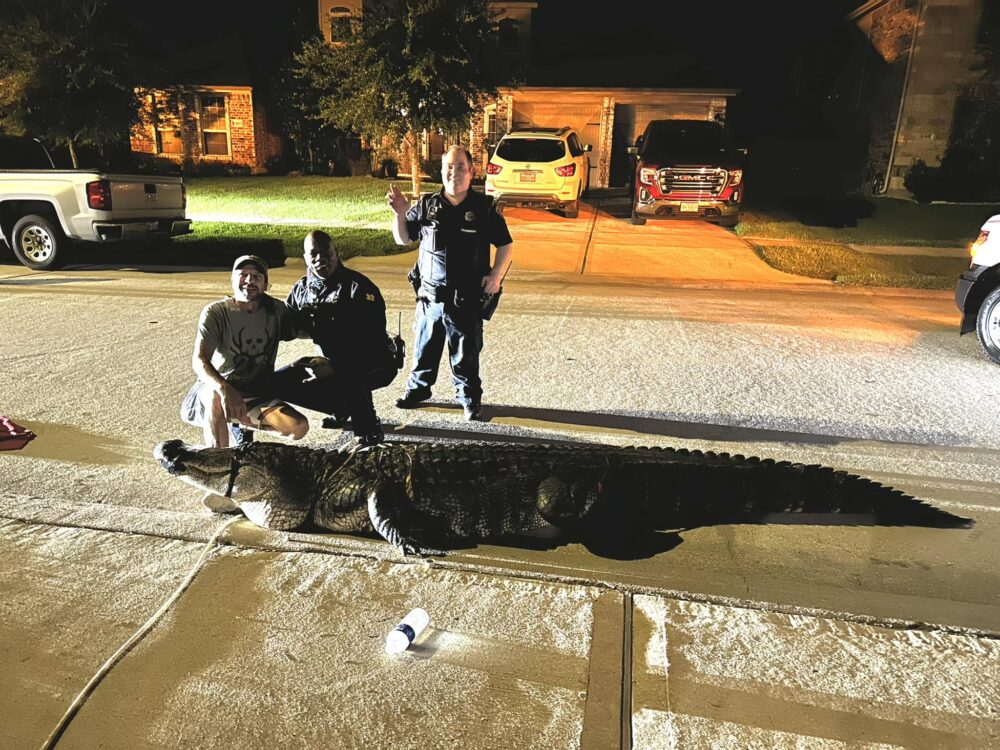 A massive 10-foot-long alligator was found Monday morning in Northeast Houston.
Harris County Precinct 4 posted a photo on social media of the alligator hanging out under an SUV in an Atascocita neighborhood.
This is the most recent of what seems to be a rise of alligator sightings in the area. In the last three weeks, two separate encounters between alligators and rowers in Sugar Land left residents and experts shocked at the proximity of events.
But Dr. Jonathan Warner, the Alligator Program leader with the Texas Parks and Wildlife Department, says the rise in alligator sightings isn't exactly what it seems.
There hasn't been any kind of "explosion in the alligator population in Harris County," Warner explained, rather there are multiple dynamics at play for the recent uptick in sighting.
Warner's says the increase his office has seen this year are people who moved to Texas, not realizing how common the American Alligator is to the area.
"As we grow as a state and as we certainly are in a time when a lot of people are moving from outside of Texas, it's just folks who haven't bumped into an alligator before and see it and want to call to talk about it," he said.
Over the summer, alligator incidents throughout the country have also caused quite the stir in the media. Many of those sightings have been local and were given national attention, which increased the speculation of an increase in alligator population. Warner said he received a call from the British newspaper, The Independent to talk about the massive alligator caught in Katy which he found shocking given it was the day after The Queen of the United Kingdom, Queen Elizabeth the II had passed away.
Another cause for the higher amount of alligator sightings is it's been very hot and dry for most of the year in most of Texas.
"Alligators need fresh water and are concentrated in certain areas where during times of regular water levels they would be more spread out. This contributes to the public seeing alligators more or at least feel like they are seeing them more this year."