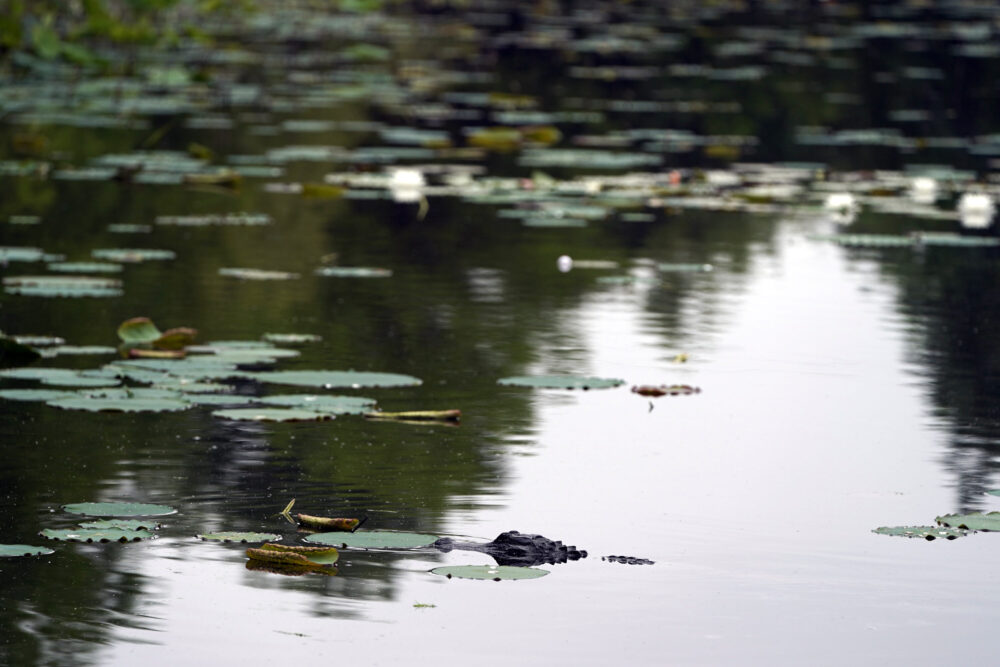 Two encounters between alligators and rowers on Oyster Creek in Sugar Land in recent weeks have residents and experts wondering why the animals are seemingly more aggressive than usual.
The first of the attacks happened two weeks ago, when an alligator sunk its teeth into a watercraft's carbon fiber bottom, which prompted the rower to call a trapper and have the alligator captured. A few days later another rower heard that same crunch, and managed to row back to the dock.
"He just felt something crunch the bottom of his boat, and what happened was, the boat started sinking and he was able to get to the shore," says Houston Rowing Club President Dee Connors.
Connors has been rowing up and down the creek for more than two decades, and while the gators have always been around, she's never seen this kind of aggression; let alone an attack.
None of the rowers were injured, but some are concerned that the same incident happened twice in such a short time frame. According to Connors the second gator has not been captured.
There are varying theories as to why the alligators might have become more aggressive recently. Connors said a game warden told her it could be a mother guarding her nest. Another said that they're probably just young alligators and the rowers scared them.
However, Connors theorizes that the gators are aggravated that brush has been cleared from the creek's shoreline recently.
The first that was caught was six and-a-half feet long. Rowers and kayakers are being told to stay aware of their surroundings.