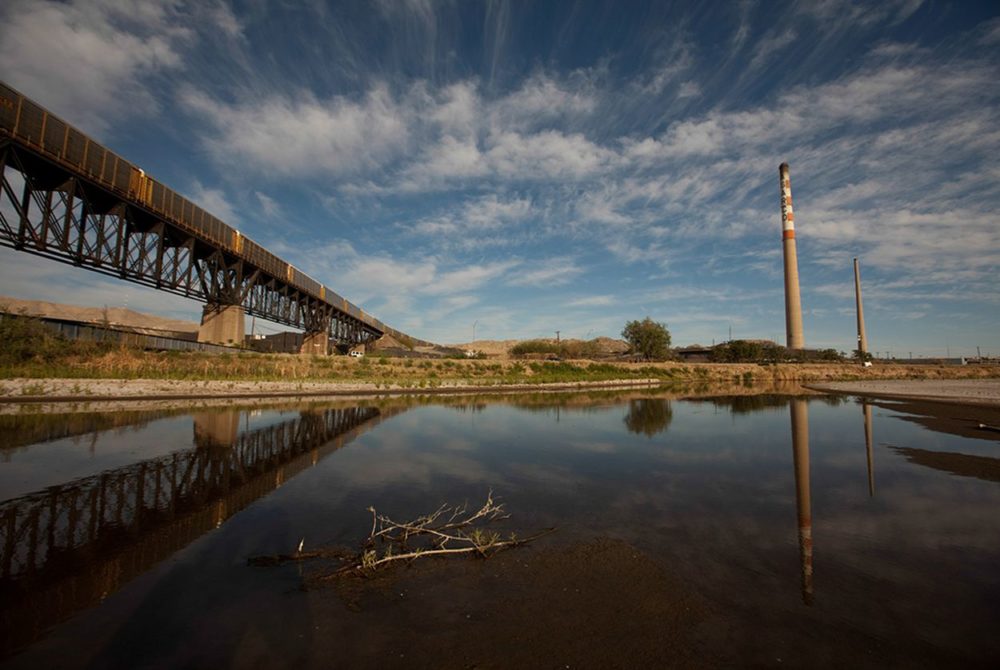 It's a rainy day in the Houston area, but that doesn't mean the region is out of its drought, and many are thinking about water supply.
Surface water levels around the U.S. are recording lower amounts than usual and communities are being asked to conserve water.
In Texas, the Rio Grande along the southern border with Mexico is experiencing alarmingly low water reservoirs. The Amistad Reservoir near Del Rio is reporting 34% capacity and Falcon reservoir near Laredo is at 12%, according to recent data.
Though the Rio Grande is not near Houston and the region relies on completely different sources of water, Craig Cohen with Houston Matters on Monday said the Houston area can learn from the situation. Cohen spoke with Dr. Rosario Sanchez who is Senior Research Scientist at Texas A&M, Texas Water Resources Institute.
Sanchez said the phenomenon along the Rio Grande is a permanent trend.
"We're seeing this all over the world, it's not just the Rio Grande, it's not just Texas, it's not just the U.S.," Sanchez said. "We've seen what is going on in Europe, in Asia, Australia, Southern Latin America; everywhere it's happening."
Sanchez said low water supplies are the "new normal" and climate change further shows the uncertainty.
"The reliance on patterns of precipitation in temporary events are no longer valid," she said. "And climate change has told us extreme events are going to happen and are happening right now. Droughts are, more and more permanent, more long droughts, and floods as well."
For Houston, it's unlikely that the area would experience the same issue as the Rio Grande, but flooding could increasingly damage the management of coastal resilience and subsidence issues, Sanchez said. Being aware of the new conditions are important.
"We're not going to get back to normal conditions, not in terms of water availability, not in terms of surface water," she said. "So we need to start planning ahead in terms of adaptation. Whenever we have water, save it, store it and try to conserve more at a local scale, domestic scale."
Sanchez also noted that agriculture takes up between 70 and 80% of water out of the Rio Grande, and its low water levels will require changes the agriculture systems.
"In agricultural systems they need to change dramatically," she said. "Because we are used to not paying for water right? Water is basically for free. So we need to start thinking about that the real value of water and the habits that we have in terms of how do we use water in our house, in our landscapes, urban use, wastewater treatment reuse. There's a lot more that we can do in terms of urban water reducing, or even domestic scale that we haven't done much in a lot of in a lot of places in Texas, in the world, actually."
As consumers, Sanchez said many people do not understand the cost of water, and how much it costs to get to a person's home.
"We rely on those systems, I think we were much better prepared 50 years ago, because people knew what it takes to get water out to your house, which is still happening in a lot of places in the world: Africa, for example, some parts of India, Asia, they know what it costs, so they conserve more," she said. "The more it costs the more you will be concerned. If you are allowed to irrigate your lawn four times a week, just your lawn, not even the trees, you're going to get used to that. We need to change our habits … we need to be aware of what's going on somewhere else in the world, we need to be aware of the value of water."