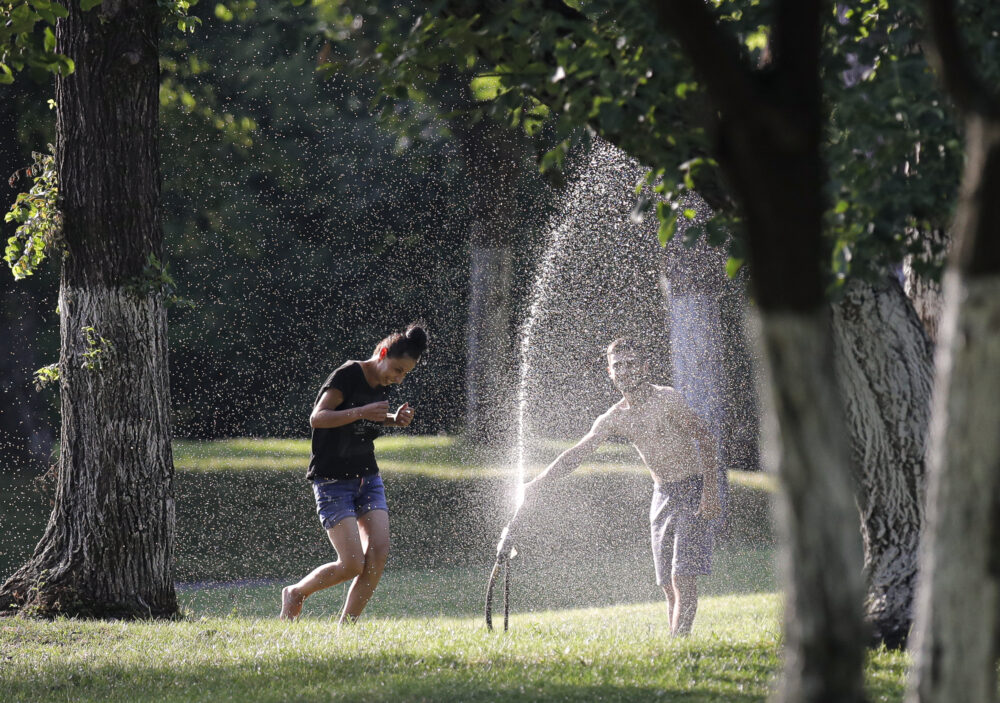 The city of Katy is asking its residents to follow mandatory restrictions on their water usage, effective immediately, after enduring drought conditions, according to a press release from the city.
The statement from Katy Mayor Dusty Theile said the city's wells are unable to maintain their integrity amid rising heat and lack of rain. According to the latest U.S. Drought Monitor map, most of the area is in extreme drought.
As a result, the city is asking its residents to follow an array of restrictions to limit water usage in the city. Those restrictions include:
No hosing paved areas, buildings, windows or hard-surfaced areas,
No operating ornamental fountains,
No washing or rinsing vehicles by hose,
No water usage in allowing water runoff or such matters,
No new landscaping established,
And no new pool plans may be submitted.
Under the new restrictions, residents can only water their landscaping two days a week between 8 p.m. to 8 a.m. the following day. Addresses with even numbers are being asked to water on Sunday and Thursday, while addresses with odd numbers can water on Saturday and Wednesday.
The city hopes the restrictions will help restore the integrity of their wells, as well as conserve water during the drought.
Katy has also not mentioned when restrictions will be lifted.
"We ask our citizens, businesses, and HOAs to continue to use their best efforts to reduce water usage and follow the Stage 3 restrictions/guidelines," the statement read. "Being the great community that we are, let our spirit of community unite us in true Katy fashion to conserve our water resources. Together, we can do so much, alone we can do so little."