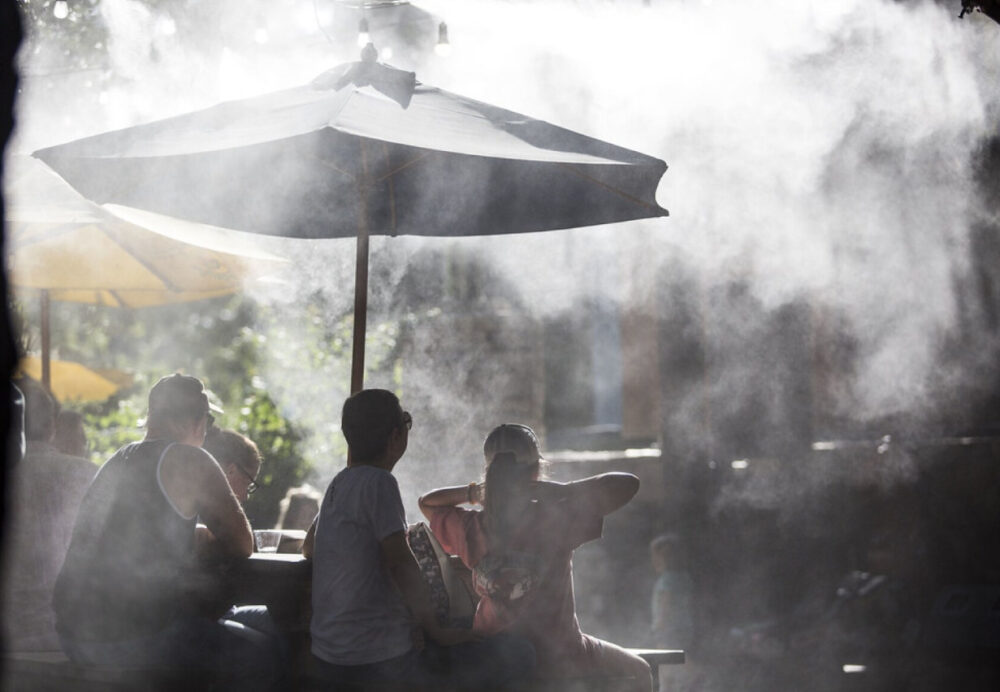 The Electric Reliability Council of Texas, or ERCOT, the state's power grid manager, says the heat is causing Texans to use a record breaking amount of power, and that they have already set demand records 11 times this summer.
Yesterday the grid briefly exceeded 80,000 megawatts for the first time. Despite the challenges, ERCOT still has confidence they will keep the lights on.
The Houston area is currently under a heat advisory for the third straight day, with temperatures averaging 100 degrees and a heat index value in between 100-108 since Tuesday.
Forecasters say rain is desperately needed in our area, however Houston Metro might not receive meaningful precipitation this week.
"We could see a few showers by Polk, Liberty, Trinity, we might see a few today. But going into Friday, most of those rain chances will be somewhat of a similar story" says Bradley Brocamp, meteorologist, NWS Houston. "Some of the short term models are showing showers and thunderstorms developing along the lower Mississippi values, and the southern plains."
This year has been the hottest July ever on record in the Houston area, with an average temperature of 88.4 degrees each day.
By July 18, Bush Airport had already seen 15 100-degree-days this year.
Conditions are also favorable for wildfires: one started in Walker County Monday night, which the Texas A&M Forest Service now says is 90% contained.
"We have created improved containment lines with bulldozers and a variety of aviation resources," said Matthew Ford with Texas A&M Forest Service. "Forward progression of the fire has been stopped at this time with containment lines all the way around the perimeter."