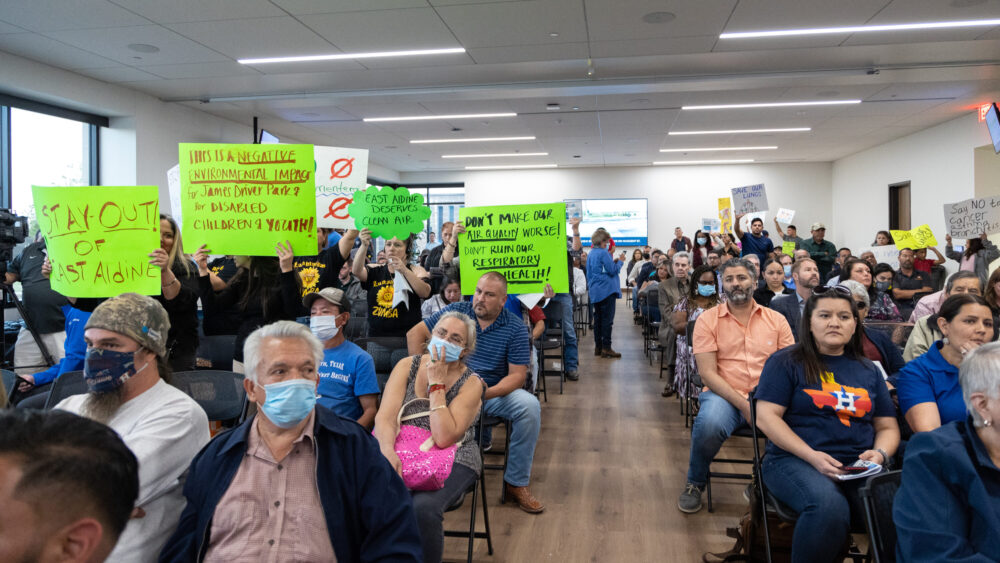 State regulators are considering whether to provide a permit for a new concrete batch plant in northeast Harris County next to a new county park built to accommodate children and adults with disabilities.
Environmentalists say the proposed facility — which would be built off the Eastex Freeway Service Road in East Aldine — would worsen air pollution in the neighborhood.
More than 100 people joined a public meeting at the East Aldine Management District on Thursday, most of whom were there in support of rejecting the permit. Representatives from the Texas Commission on Environmental Quality heard testimony from community members concerned about the potential pollution from the facility.
Courtney Kinder, who said she has preexisting medical conditions and uses a wheelchair, said the new park has allowed her to play with her two children with special needs.
"It's the only place in this area that I can play with my kids," she said. "That park is crucial to me. And if this plant is built, I will not be able to play with my children."
According to the TCEQ, the proposed plant would emit particulate matter including "aggregate, cement, (and) road dust," during the creation of concrete. These facilities are a source of pm 2.5 pollution — particles that can travel deeply into a person's lungs and cause eye, nose, throat and lung irritation, and worsen medical conditions like asthma and heart disease.
Don Nelon with the TCEQ's Air Permits division said the application for the plant's creation met all of the agency's requirements. The agency will make a decision on the proposed plant within the next three months.
In attendance at Thursday's meeting was Meliton Gomez — the owner of La Porte-based Avant Garde Construction Co. — who applied for the air quality permit to build the plant.
Gomez declined to say whether he had prior knowledge of the all-inclusive park during the application process, but said he was committed to limiting the contamination of the surrounding area.
"The plant itself has engineered equipment built in to the plant to capture any kind of cement, any type of emissions," he said. "I have a lot of experience with really hazardous type of materials."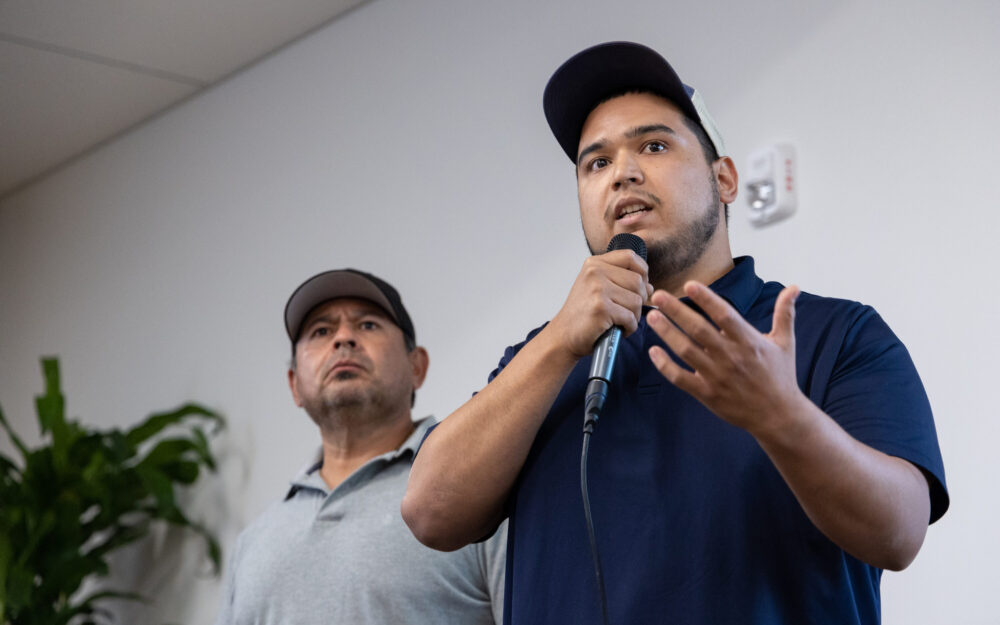 Many community members, like Rosalva Hernandez, weren't convinced and urged Gomez to pull his application for the proposed facility.
"I beg you, please, think of the seniors, think of the children, think of your families," Hernandez said. "Please, pull your permit now."
This sentiment was echoed by several public officials, such as state Rep. Armando Walle, state Sen. Carol Alvarado, and Precinct 2 Commissioner Adrian Garcia, who led the effort to create the all-inclusive park.
During the meeting, Garcia noted Precinct 2 currently has the highest number of cancer, asthma and diabetes cases in all of Harris County, and said the proposed plant would only exacerbate the problem.
"You have all the opportunity to withdraw your application," Garcia said to Gomez. "But if you choose to stay here and continue with the application, then I commit my full measure of my office to fight this application."
At one point, Garcia offered to purchase the property from Gomez.
"It's not for sale," Gomez responded.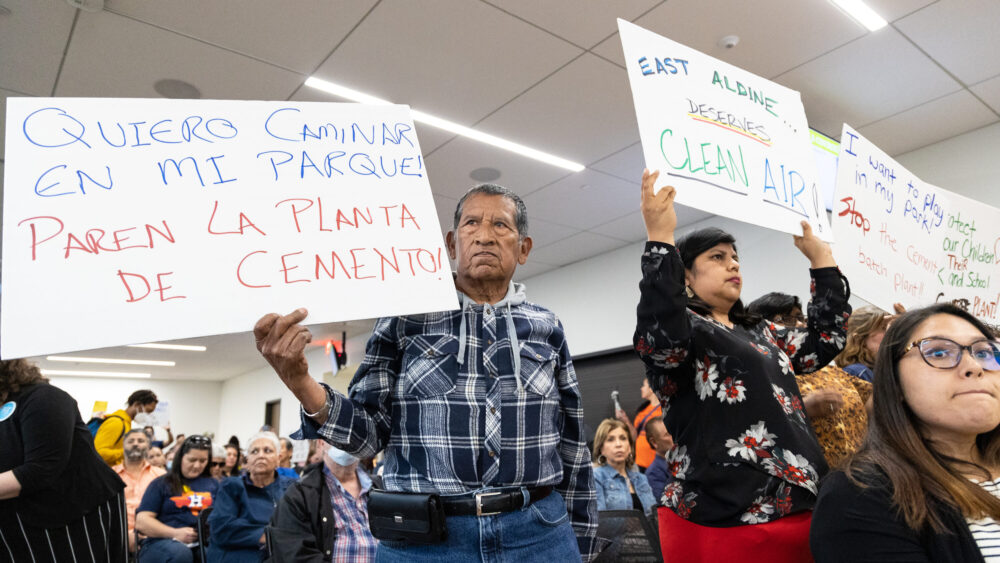 There are about 150 concrete batch plants in Harris County, according to Harris County Pollution Control Services. Many of these facilities are located in residential areas.
Aldine resident Shirley Ronquillo said the community has already been plagued with pollution and that the proposed plant would cause further damage to an already suffering community.
"Everyone has a right to thrive, but not at the expense of the lives of children, seniors and hardworking families," Ronquillo said. "Gomez family, you're not welcome. You're not going to kill us."