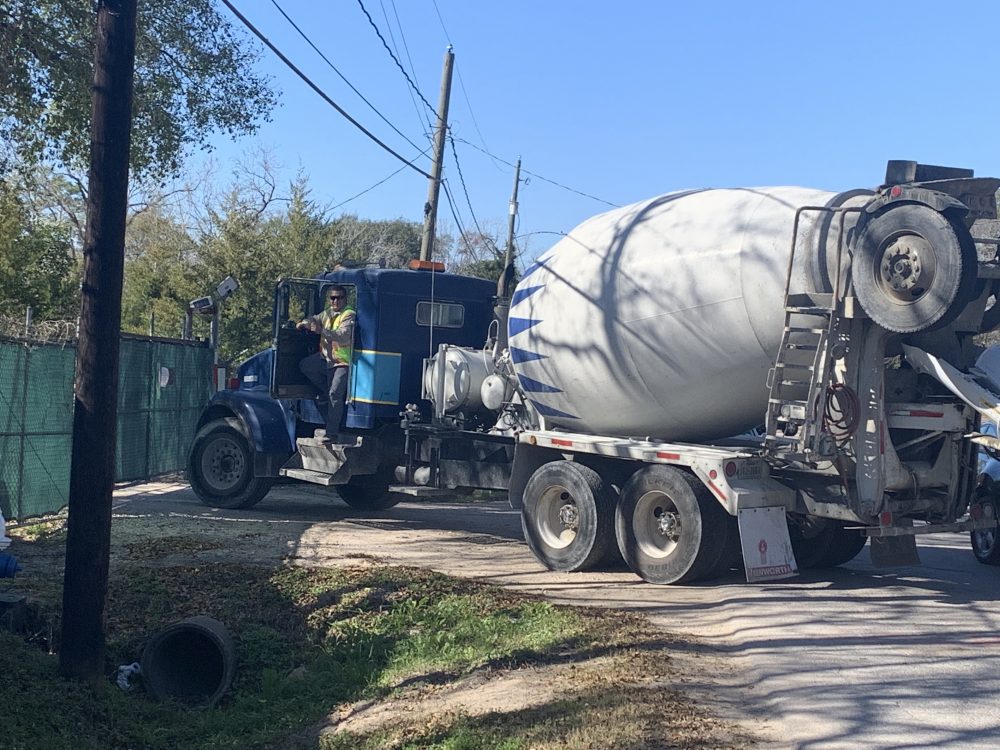 Ahead of a public hearing slated for Thursday, community opposition is growing against a proposed concrete batch plant in northeast Harris County that environmentalists say would cause air pollution in a residential neighborhood.
The proposed facility would be adjacent to homes and a new $7.6 million county park built to accommodate children and adults with disabilities in East Aldine. La Porte-based Avant Garde Construction Co. has applied for an air permit to build the plant off the Eastex Freeway Service Road.
"We understand they provide a service to the construction industry, but right next to a park and sharing a backyard with a residential neighborhood is just not the place for it," said Richard Cantú, the Executive Director of the East Aldine Management District.
Cantú said the low-income, majority Spanish-speaking community is already home to several concrete batch plants.
"We've already got more than half a dozen of these plants in this general area and they are a constant source of nuisance issues to the surrounding community – the dust, the dirt, sand and spilled concrete," he said.
The Texas Commission on Environmental Quality will hold a public meeting about the proposed plant on Thursday at the East Aldine Management District. Elected officials including Harris County Precinct 2 Commissioner Adrian Garcia, state Rep. Armando Walle and state Sen. Carol Alvarado will also hold a press conference Wednesday to express their opposition to the project.
Residents are concerned about pollution from the facility and from the heavy trucks coming in and out of it. Concrete batch plants combine raw materials such as sand, cement and other aggregates to make concrete. The facilities are a source of pm 2.5 pollution — tiny particles that can get deep into people's lungs and increase the risk of health problems, such as heart attacks and respiratory problems.
"Emissions from concrete batch plants are especially harmful when concrete batch plants are placed in residential areas, as pollution and increased heavy diesel traffic can affect the health and quality of life of residents," the nonprofit advocacy group Air Alliance Houston wrote in its public comments about the proposed project, adding that people who live within a one-mile radius of concrete batch plants are exposed to higher rates of harmful air pollution.
In areas without their own zoning regulations, state law requires concrete plants to be 440 yards away from homes, schools and houses of worship.
There are roughly 150 concrete batch plants in Harris County, according to Harris County Pollution Control Services. Many of these facilities are located in residential areas and have been a source of discord for those who live nearby.
In January 2020, a concrete batch plant was slated to be built less than a mile from the current proposed plant in East Aldine, but the owners pulled the permit in the middle of a contentious public meeting attended by more than 100 residents.
Avant Garde Construction Co. did not respond to a request for comment.