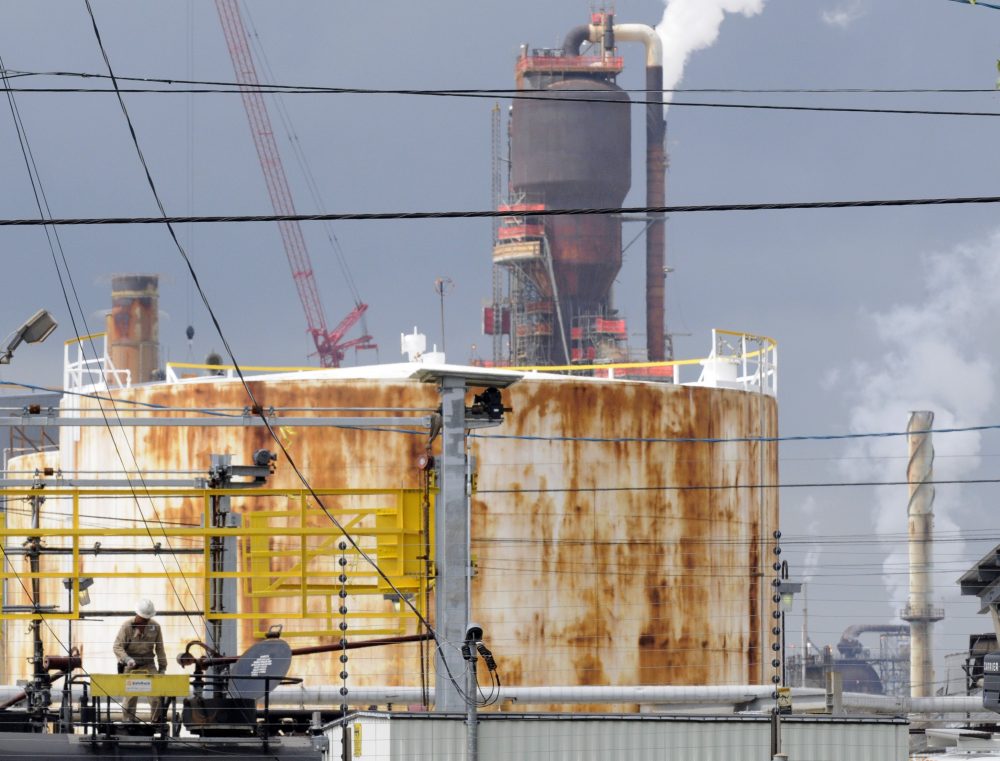 An explosion at ExxonMobil's Baytown refinery left at least four people injured early Thursday morning, according to Harris County Sheriff Ed Gonzalez.
Three people were taken by helicopter and one by ambulance to nearby hospitals after what the sheriff's office described as a "major industrial accident" just after 1 a.m. Thursday.
According to ABC13, two people were being treated for burns, a third person had a fracture, and the fourth person was being treated for injuries after falling about 40 feet. All four individuals are in stable condition, according to Exxon Mobil Baytown.
All employees were accounted for, and there is no shelter in place or evacuation order in the city, the company said.
Exxon employees conducted air monitoring on site, and determined that there was "no adverse impact" to the community's air quality.
ExxonMobil Baytown said crews had successfully extinguished the fire at the refinery by 9:10 a.m., and that the cause of the explosion was currently unknown.
"Our first priority is people in the community and in our facilities," the company said. "The causes of the incident have not yet been determined. We are coordinating with authorities as appropriate, and all findings will be incorporated in our continuing effort to enhance our safety performance."
The Harris County Fire Marshall's office is investigating the cause of the incident.
Critics of ExxonMobil say the company has a history of violations and accidents at the Baytown Refinery.
In 2019, at least two fires broke out at the complex: one in March 2019 that Harris County officials say released toxic pollutants for more than a week, and another in July 2019 that injured more than 30 people.
The facility has been in violation of the Clean Air Act for years, according to compliance data from the EPA. Since 2018, the company has been penalized $209,861 for significant violations — Exxon has reported more than $13 billion in earnings so far this year.
Luke Metzger, the executive director of Environment Texas, said Thursday's fire was a serious accident, but he wasn't surprised.
Metzger's group was among a trio of environmental nonprofits that sued ExxonMobil in 2010 for violating the Clean Air Act for multiple years. The courts kicked the case around for more than a decade, but ultimately ruled against Exxon in March 2021, hitting the company with more than $14 million in fines.
"Since we sued them, the levels of pollution have come down," Metzger said. "The number of violations have come down, but (Exxon's Baytown refinery) continues to be a serious and chronic offender of clean air laws, putting out significant amounts of pollution into the Houston region and in particular the Baytown community every year."
Metzger said state leaders have failed to hold companies like Exxon accountable for environmental violations that can lead to dangerous accidents.
"Because when you look the other way on the small stuff," he said, "these kinds of bigger accidents can creep up on us."