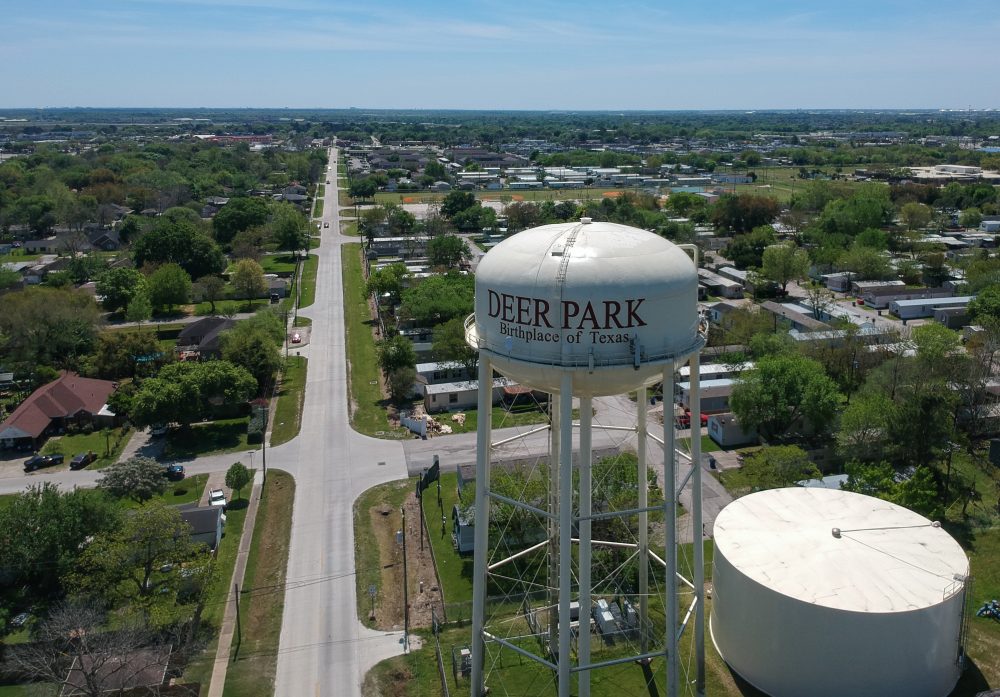 An organic sulfur material released by a chemical leak at a Lubrizol plant in Deer Park Sunday night was the source of a pungent smell that spread for miles across the Houston area, according to a spokesperson for the company.
Both La Porte and Seabrook issued shelter-in-place orders that lasted until midnight and residents reported suffering from headaches, nausea and sore throats. The smell was caused by mercaptan, an organic sulfur material that's commonly used to odorize natural gas "because of its distinctive, unpleasant smell," according to Lubrizol spokesperson Alicia Gauer.
The chemical leak occurred while Lubrizol employees were preparing to unload a railcar onsite, Gauer said. The railcar contained a zinc phosphate blend, which can decompose into chemical compounds, including mercaptans and hydrogen sulfide, according to the company's safety data sheet for the product.
Lubrizol said it's investigating what caused the material to begin to decompose.
It has been determined that hydrogen sulfide is not the primary chemical compound of interest in the Lubrizol odor nuisance. PCS is still investigating.

— HarrisCoPC (@HarrisCoPC) August 16, 2021
Harris County Pollution Control Services had originally said hydrogen sulfide, a highly toxic gas, was the cause of the smell after Lubrizol initially indicated it was the chemical compound of concern, according to Pollution Control Services spokesperson Dimetra Hamilton.
That was later retracted, and Hamilton said air monitoring conducted south of the facility did not detect hydrogen sulfide. The agency is now conducting a laboratory analysis of those field samples to provide additional information and further updates.
Pollution Control received hundreds of complaints overnight, spanning as far as Clear Lake, through downtown and into Pearland, Hamilton said. Though the smell has started to dissipate, residents still reported the odor as of Monday afternoon and have complained of headaches, nausea, sore throats and watery eyes on social media.
This is just the latest in a series of chemical incidents that have occurred in the Houston area over the past month. In mid-July, residents of Galena Park also reported a toxic smell that lasted for days, leaving people feeling nauseous. The following week, a chemical leak at Dow Chemical in La Porte led to an evacuation order over fears of a potential explosion. And less than a week after that, an acetic acid leak at LyondellBasell's La Porte facility killed two workers and injured dozens.