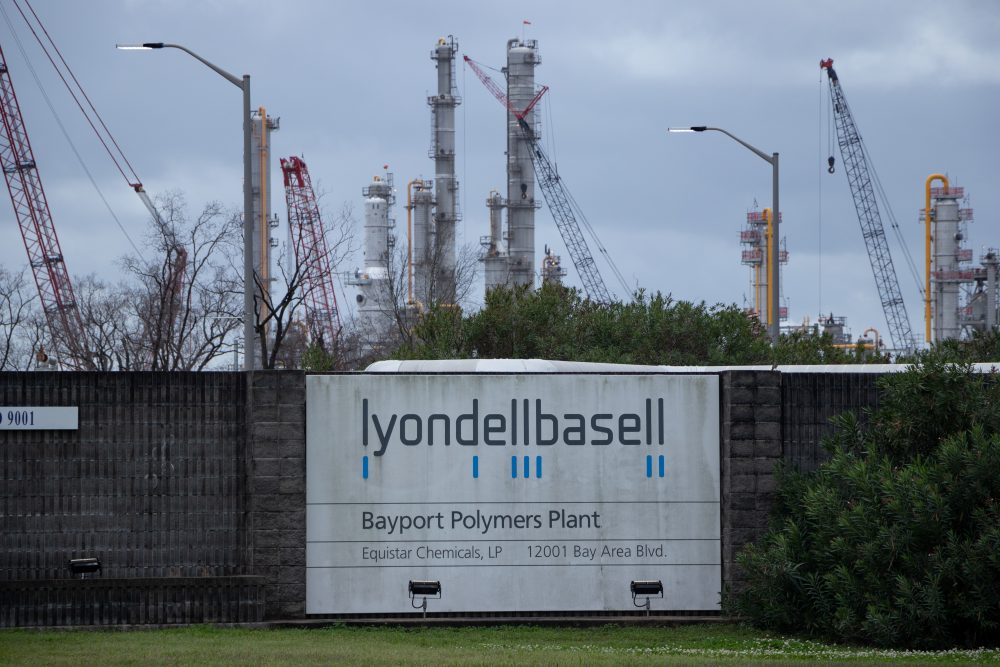 Two LyondellBasell workers injured during a chemical leak near La Porte sued the company for negligence this week.
Bryant Hinojosa and Mike Lopez, who were inside of the facility when the leak released 100,000 pounds of acetic acid last week — resulting in the deaths of two contractors and the hospitalization of 30 others — claimed in separate lawsuits that they had to flee for their lives and suffered significant injuries. And one lawsuit claims the company knew about the leak but did nothing to fix it.
According to Hinojosa's suit, filed Thursday, LyondellBasell identified the leak earlier in the day but declined to have it sealed, and instead reached out to other contractors.
The release occurred later that night.
Hinjosa's lawyers say he sustained back and knee injuries while choking on the chemical fumes, and "believed he would die" at the complex.
"Once again we see how the lives of workers are put at risk by the management at the area chemical plants," read a statement from Hinojosa's attorney, Benny Agosto Jr. "The acid release was definitely preventable. Instead, we are filing suit because workers' safety was ignored."
LyondellBasell declined to comment on the allegations, citing pending litigation.
In a previous suit filed Wednesday, Lopez cited a failure to properly train employees, provide adequate equipment and maintain a safe work environment.
In a statement, Lopez's attorney Kurt Arnold, of Arnold & Itkin, said the lawsuit will not only help workers impacted by the chemical leak but also help determine what exactly caused the incident.
"By filing a lawsuit, we'll be able to begin conducting our own investigation into what led to the deadly mass casualty event to prevent similar events from happening in the future, with a priority placed on the interests of the injured workers," Arnold said.
Lopez claims he suffered multiple injuries all over his body as he evacuated the plant and fled for his life. Along with physical injuries, the suit claims Lopez also suffered mental and emotional injuries.
"Plant explosions cause some of the most horrific industrial injuries we encounter, and they are often exacerbated by injuries workers sustain while trying to flee to safety," Arnold said.
Both workers are seeking more than $1 million in monetary relief, including damages, court costs and attorney fees.
According to LyndollBasell, the two people killed were contractors in the facility, identified as 32-year-old Shawn Kuhleman and 36-year-old Dustin Day.
The company said the released substance is an acid used in food-grade vinegar which can be dangerous to eat or inhale and can cause significant burns.
Earlier this month, a separate leak occurred at another LyondellBasell facility causing a toxic smell that lasted for days in Galena Park. There were no fatalities but residents did experience headaches and nausea due to the strong odor.
As of Wednesday morning, all employees are accounted for, clean-up efforts are underway in the facility, and there are currently no threat concerns in the air for surrounding communities and their members, the company said.
Harris County Pollution Control said the exact cause of the incident is still unknown, but initial reports indicate a possible cap burst on a pressured line. The investigation is ongoing.