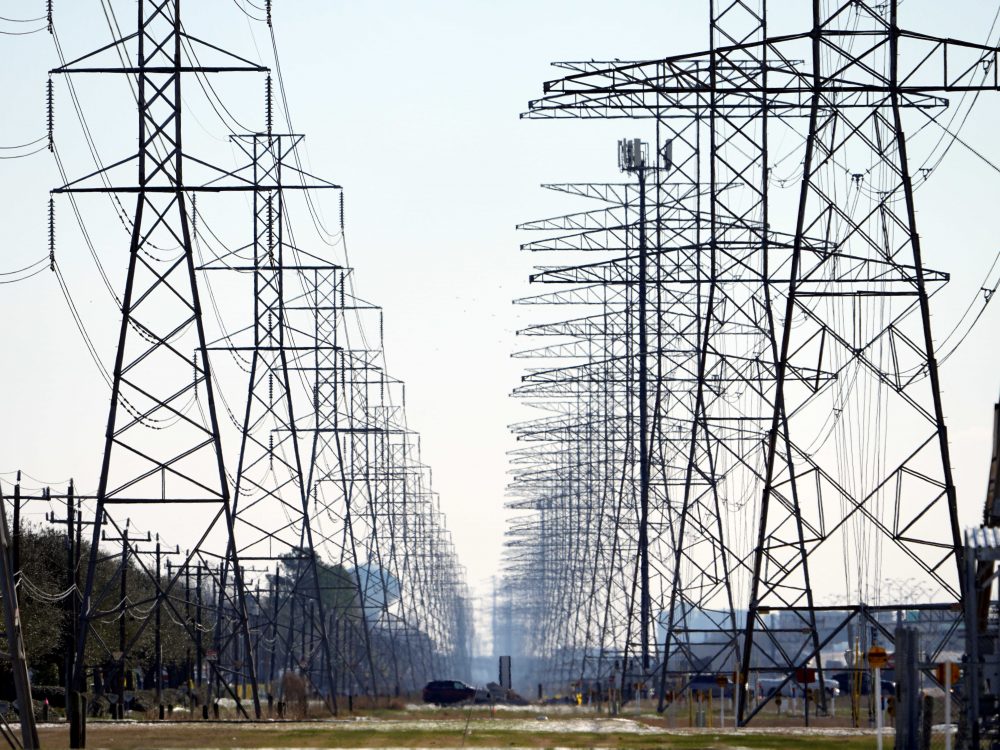 Like many Houstonians, Vita Salsman lost power for nearly four days during February's winter storm.
Temperatures in her home reached below freezing, and she could see her own breath, she said. Several pipes burst and her family's pet fish froze to death.
Salsman, a mother of two, said because of what happened in February, she felt overwhelmed last week when the state grid operator ERCOT warned of potential blackouts again due to the heat wave. From Monday to Friday, ERCOT cautioned that power supply ran low and asked residents to conserve energy and set their thermostats to 78 degrees.
"Here we are, the second time this year, having to worry about, 'how do I secure power to my home? How do I keep the living things inside my home alive in extreme weather?'" she said. "I can't believe we're having to discuss this a second time this year."
Hotter, longer summers with more heat waves are one of the impacts of climate change, and new climate normals from NOAA show the region has already been getting hotter as the planet warms. Forecasters anticipate a hotter than average summer for Texas this year, leaving many anxiously wondering how the grid is going to handle the coming months.
"To see the grid conditions get so tight was really worrisome," said Dan Cohan, a professor of civil and environmental engineering at Rice University. "It was a pretty close call for having some very localized, short-term blackouts."
Supply was tight last week as more thermal power plants were offline than expected. ERCOT has said it's looking into why that happened, but has yet to release details. Stagnant winds also meant wind turbines were producing less power.
The short supply came as the heat wave brought higher than average temperatures for June, setting a record electricity demand for the month as people cranked up their air conditioners.
Still, by Texas summer standards, it wasn't that hot — compared to how high temperatures can get in August. In Houston, cooling shelters open up when the heat index reaches 108 for two days in a row. That didn't happen last week.
Cohan said given how tight grid conditions were, he's concerned about the potential for rolling blackouts in July and August, especially if there's a major heat wave.
"The fact that the grid was barely able to eke by and satisfy what we had a week ago doesn't bode well for how well it's going to hold up if we get 10-degrees-hotter temperatures and correspondingly higher demand in August," he said.
But unlike February. when the cold damaged power plants that weren't winterized, Cohan said summer blackouts should theoretically be short-lived. It would come down to demand exceeding supply during the hottest part of the day, but stabilizing at night.
Coal, gas and nuclear currently make up the majority of the grid, but Texas is poised to see large growth in solar in the next few years, which Cohan said could help with those hot summer afternoons.
In its seasonal assessment, ERCOT said Texas has a 15.7% electricity reserve margin for the summer, which is higher than past years. But Cohan said that assumes only 5% of power plants would be out when we need them most — already last week, outages were three times that.
"They acknowledge that we could have very slow winds, they acknowledge that we could have heat waves push up demand, but in their main scenario when they're telling us that we have a 15% buffer, they're mostly assuming that those don't happen all at the same time," he said. "It's not until the extreme scenarios when we actually would have some blackouts, where they start to consider what happens if multiple things go wrong at once."
Speaking on Town Square with Ernie Manouse, UH Energy Fellow Ed Hirs said ERCOT laid out three so-called "extreme scenarios" where we could see rolling blackouts across the state this summer.
"I think the heat is where we've always expected the grid to begin to fail," Hirs said.
After the February storm, the Texas legislature did pass some reforms, including weatherization requirements. But lawmakers stopped short of a major market reform, and many experts say more needs to be done.
​Houston Mayor Sylvester Turner is among those frustrated with state legislators for not doing more to prevent power failures, especially for not ensuring companies don't take power facilities offline.
"The leadership in Austin did not really address adequate reserve capacity," he said to reporters last week. "And so now, even before we're getting to the summer, people across the state, not just in the Houston area, run the risk of rolling blackouts."