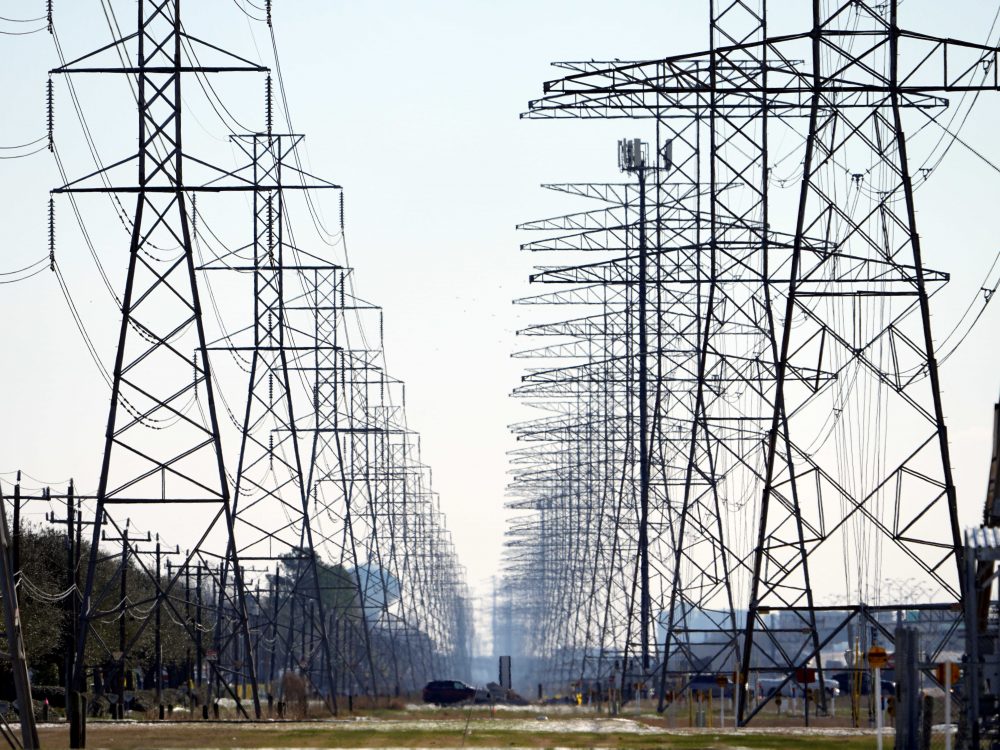 Houston's heat index was set to reach at least 107 degrees Wednesday, one day after the National Weather Service issued a heat advisory for portions of Southeast Texas and amid a warning of potential blackouts from the state's electric grid manager due to high electricity demand.
The heat index could go as high as 112 degrees later in the week, and NWS meteorologists were discussing Wednesday morning whether to once again issue an advisory.
"Typically we like to see a heat index of 108," said Tim Cady, a Houston NWS meteorologist. "We're very close to that right now."
Cady added that temperatures would likely stay high headed into the weekend.
According to the city of Houston's website, the region's heat index must reach 108 degrees for two consecutive days before the city's Public Health Heat Emergency Plan can be put into effect, which would open several cooling centers across the city.
The city planned to adhere to its activation plan, according to Porfirio Villarreal with the Houston Health Department.
"The Houston Health Department's Multi-Service Centers will open as cooling centers only when a heat emergency is declared," he wrote in an email.
Whether or not those centers open could impact Houston's unhoused population, who will need to endure two full days of blistering heat until they're able to access to the city's cooling centers.
Members of the Coalition For The Homeless will be taking to the streets over the next few days in an effort to support those experiencing homelessness, according to Sara Martinez, the organization's vice president of development.
"Homeless outreach teams will equip themselves with bottled water, handheld fans, and other supplies, to hand out to people living unsheltered," Martinez wrote.
Martinez added that outreach teams will also provide transportation to shelters, indoor services, and cooling centers.
The Electric Reliability Council of Texas, or ERCOT, issued a warning Monday advising residents to conserve power through Friday due to forced power outages at power plants, combined with the extreme heat — which has caused record-high demand for energy, according to the announcement.
It's the second time the company has requested energy conservation since February's winter storm left millions of Texans without power for days, as they endured record low temperatures.
SB 3 does not add any meaningful reserve capacity to the Texas Grid and now and this summer Texas is facing rolling blackouts. The legislature spent too much time on other things and not enough time on fixing #ERCOT. st

— Sylvester Turner (@SylvesterTurner) June 16, 2021
Mayor Sylvester Turner blamed state leaders Tuesday for the lack of change to the state's power grid since the February storm, and said the city would activate contingency plans if needed.
"It is extremely disappointing that the legislature and state leaders have yet to solve our power grid issues," Turner wrote in a statement released on Twitter. "The city of Houston, will do all if can to ensure seniors and the most vulnerable are protected."
The city has also requested downtown business owners reduce their energy consumption through Friday, according to Angie Bertinot, the director of marketing and communications with the Houston Downtown Management District.
Throughout the duration of the February storm, several office buildings in Downtown Houston continued to light the night sky, despite being advised to conserve power. After receiving pressure from city officials, many of those buildings eventually went dark.
"We sent out an email to our downtown stakeholders…asking them to do everything possible to reduce power demand," Bertinot wrote. "This would include turning off non-essential lighting and controlling HVAC to minimize electrical consumption."
If conditions worsen, potential blackouts may once again plague the Houston area, according to a statement from Centerpoint Energy, which is responsible for sending power to millions of Houstonians.
The company stressed that the decision would be made by ERCOT, not Centerpoint.
"Houston-area customers should prepare now and have a back-up plan in place, especially those who rely on electricity for life-sustaining equipment," the statement read.
The heat would also impact Texas' prison system, as many prisons do not provide air conditioning to incarcerated people.
As a result, the Department of Criminal Justice has been sued several times over the last 10 years due to heat-related illnesses and deaths, costing the state millions in litigation fees.
A proposed bill, which passed the Texas House during the 2021 legislative session, aims to rectify these issues by requiring all Texas prisons to install air conditioning units by 2029.
A spokesperson for TDCJ said the state's prison system already has heat protocols that go into effect every year in May.
"In areas that do not have full air conditioning there are respite areas available 24/7 along with a range of other precautions," the statement read. "In the last two years we have identified all heat sensitive inmates from a heat perspective and ensure that they are housed in air conditioned housing areas."
According to the TDCJ website, several precautions are enacted after the heat index surpasses 90 degrees. Once that happens, incarcerated people are allowed a fan, given additional water and ice, and additional showers when possible.