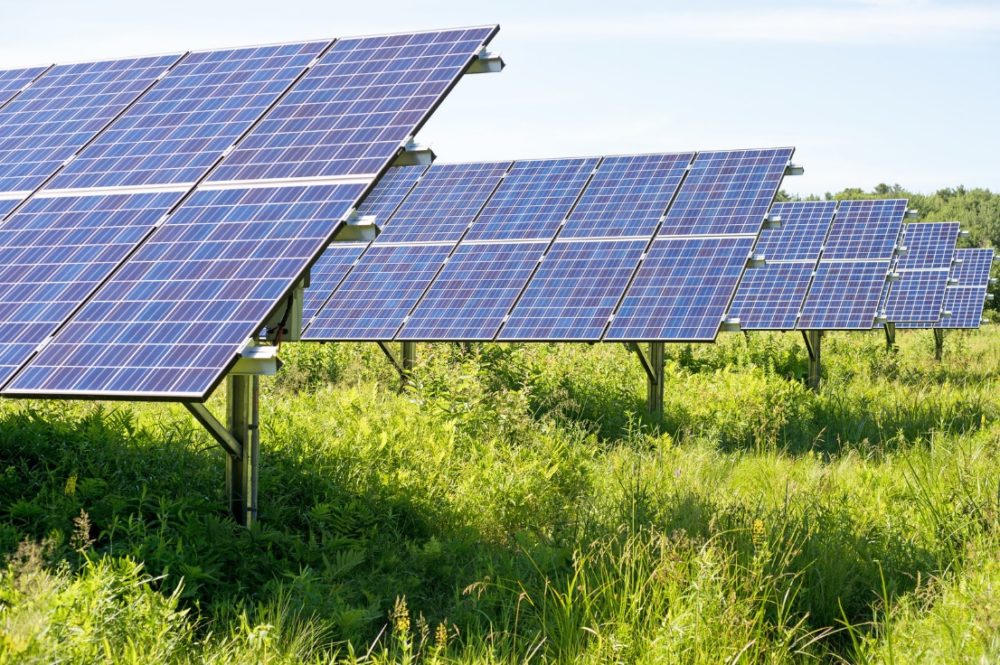 The city of Houston has launched a new citywide solar cooperative that aims to make it more affordable for residents and business owners to install solar panels, officials announced Wednesday.
The initiative, led by the nonprofit group Solar United Neighbors (SUN), uses a co-op model that works by bringing together a group of people in a similar geographic area that all want to go solar at the same time.
By grouping together, they can leverage those numbers to bring down costs, according to SUN's Texas program director Hanna Mitchell.
"We know that Houstonians make the decision to go solar for many different reasons," Mitchell said. "We hope that through the co-op model more people will have the opportunity to make informed energy decisions."
SUN has previously hosted smaller-scale solar co-ops in places like Spring Branch, the Woodlands and East Houston. This will be the first citywide program.
The co-op is open to businesses and homeowners in and around Houston. SUN will request proposals from solar companies on behalf of the co-op, which will then choose one company to complete all the installations.
Those interested have until July 31 to sign up.
Mitchell said SUN has seen more interest in solar power since February's winter storm caused the state's power grid to partially collapse. Millions of Texans lost power for days.
"We've noticed an increased interest in solar and storage for emergency preparedness," she said. "When combined with storage, solar can provide backup power when the grid goes down."
Even before the winter storm, solar installation in Houston was on the rise. The Houston Permitting Center says it saw a 63% increase in solar installation permits from 2019 to 2020. And an analysis by the Environment Texas Research & Policy Center found the city has doubled its solar capacity the past two years in a row.
Still, Houston lags other cities in Texas, trailing behind San Antonio, Austin and El Paso in terms of total installed solar capacity.
"(It's) still far from maximizing the potential for solar in Houston. But again, coming from just a few years ago where we saw next to no solar in the city, it's a dramatic improvement," Luke Metzger, the Executive Director of Environment Texas, previously told Houston Public Media.
The co-op announcement came as the city nears the one-year anniversary of the launch of its Climate Action Plan, which outlines a series of recommendations for Houston to become carbon neutral by 2050.
One of the goals is to generate 5 million megawatt-hours from local solar projects per year by 2050.
Houston Mayor Sylvester Turner said he's hopeful the citywide co-op will help meet that goal.
"We have a long way to go to meet this target," he said. "But this new program with SUN is a great opportunity to learn more about solar, decide if it works for you and help bring clean energy and clean jobs to our community."