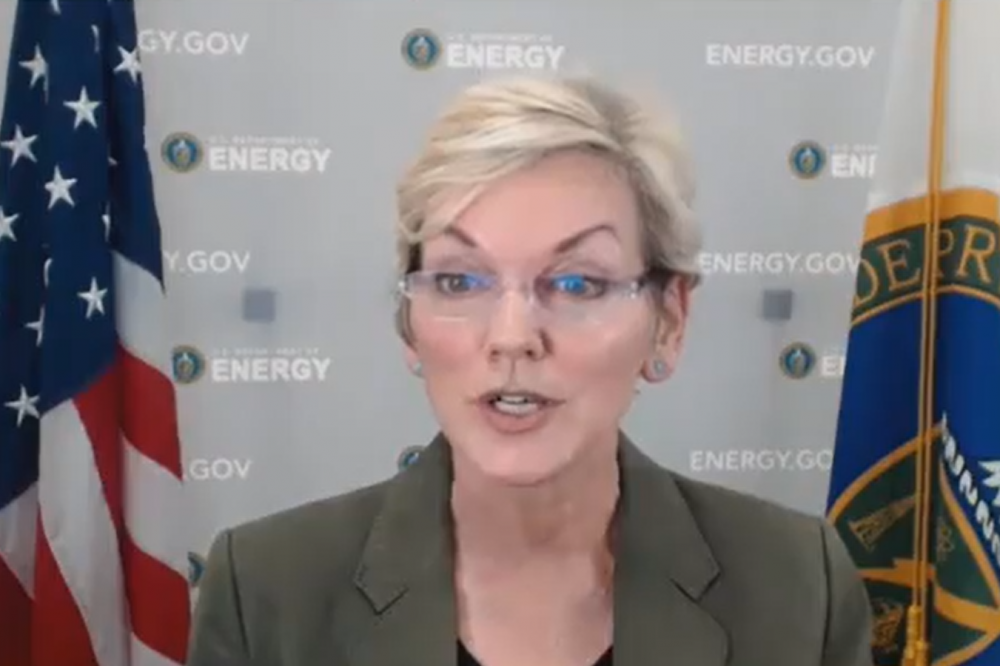 Newly confirmed U.S. Secretary of Energy Jennifer Granholm on Wednesday said Texas would benefit from connecting its power grid with neighboring states.
In an interview with Daniel Yergin, chairman of the international energy conference CERAWeek, Granholm said this would not only help the state avoid another breakdown during a winter storm, and even be an asset outside the state.
"It could also benefit Texas and the rest of the country in good times," Granholm said, "when Texas is generating all sorts of clean energy that it could send those clean ions out from Texas and take advantage of a market that is eager to accept it."
Granholm, who formerly served as the governor of Michigan, said she understands Texas has an ethos of going it alone, "but there's also an ethos of helping your neighbor."
Granholm said extreme storms will become more frequent due to climate change and that grid operators across the country should prepare for those weather events.
The energy secretary also addressed concerns by the oil and gas industry that the Biden administration's focus on clean energy and away from fossil fuels will cost it jobs.
Granholm said making sure oil and gas workers are not left behind by the energy transition will be a major priority for the administration, including with the creation of a jobs office within the Department of Energy.
"This is going to be a natural fit for a lot of the skillsets that are currently in communities that have historically been extracting fossil fuels," she said.