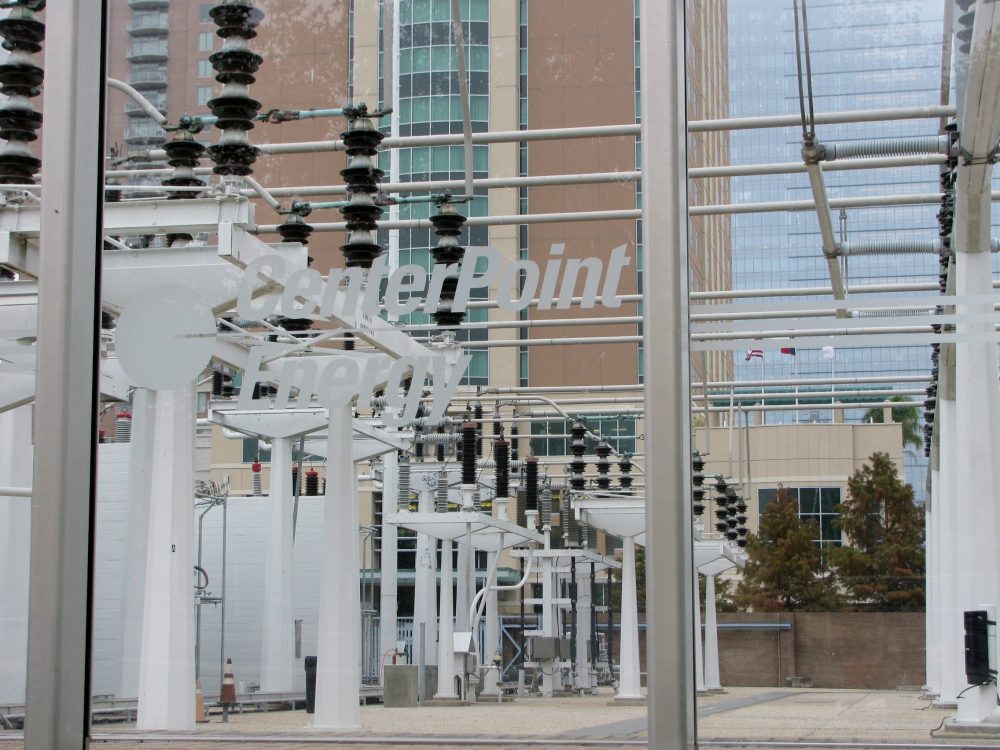 TODAY IN HOUSTON | Start your day with the Houston Public Media newsletter
At least a quarter of Texans could see their next electricity bill increase by a third or more, while others will see little to no change at all.
Why?
The majority of Texas residents are on a fixed-rate plan, where the price per kilowatt hour (kWh) is locked in, and the bill is based on usage. However, some are on what's called a variable-rate electricity plan, where the price paid per kWh used fluctuates based partly on the wholesale price of electricity, could see sky high bills in the next month or so due to the sharp escalation of wholesale electricity prices during last week's winter storm.
According to the plan comparison website ElectricityPlans.com, market watchers estimate 25-30% of Texans are on a variable-rate plan.
"People on a fixed-rate plan have made the conscious decision to sign a contract with a retail electricity provider," said Rebecca Bridges with ElectricityPlans.com, "and to maintain that contract year after year, or to shop every year for a new provider."
She said most people do not choose a variable-rate plan. Instead, she said, "they get chosen for it."
That's because if a customer doesn't actively renew their fixed-rate contract — or switch to a new provider at the end of that contract — they are often automatically placed on a variable-rate plan, Bridges said. That means some Texans may not even know their prices aren't locked in.
Adding to that, Texas has a confusing system in general when it comes to the electricity market. Most of the state has its own electricity grid, and the market is partly deregulated.
That's why residents can choose from competing retail electricity providers. However, those companies don't actually generate electricity. They ultimately buy it from power generation companies — like NRG Energy — and rely on transmission businesses — like CenterPoint — to help get it to customers.
"The Texas electricity market is unlike any other in the country, probably any other in the world," said author and energy expert Loren Steffy. "It is far more complex than most people realize. Even people who have lived here and have been living with it for 20 years in many cases don't really understand how it works."
When the wholesale price of electricity goes up, it impacts retail electricity providers, especially if they haven't planned for a spike in wholesale prices. During last week's storm, record demand along with a directive from the Public Utilities Commission pushed the wholesale price of electricity up to $9 per kWh.
On average in Texas it's less than 10 cents per kWh, according to the U.S. Energy Information Association.
At least one electricity retailer provider in the state exclusively offers variable-rate plans. The company Griddy has a Costco-like system: customers pay a monthly fee, plus the wholesale price of electricity. Most months Griddy customers pay a bit less than those on fixed-rate plans, but this month some customers could see bills totalling well over $1,000.
Paul Fletes, a self-described "penny pincher," has been a Griddy customer since the summer of 2019, and said he was watching the wholesale price throughout the storm.
The east Houston apartment Fletes shares with his wife was among the first to lose power when temperatures dropped to freezing. That, plus knowing they would be charged a lot when electricity was restored, caused the couple to stay with a family friend in Spring for the week.
"We unplugged everything but the refrigerator and the freezer," Fletes said. He was able to monitor the electricity situation at his house from a phone app, "and we noticed that there was a little uptick in our usage on Wednesday when we were out of our apartment. And because, you know, the prices are still averaging around $6-8 (per kWh), at that time we got charged, I think it was like 80-something dollars."
That's for just one day, with only the refrigerator plugged in. Fletes said that's more than what he normally pays for the whole month.
And he considered himself lucky, compared to other customers expressing anger and frustration on Griddy's social media.
Some customers on Facebook complained of electricity charges exceeding $2,000 for the week of the storm. Griddy customers are able to monitor their usage and the wholesale price of electricity using their app.
Griddy sent out a notice to customers ahead of the frigid weather urging them to switch providers because prices were about to sharply increase. However, by the time most customers got the message, it was too late: either electricity providers had closed up shop for the President's Day weekend, or they were not accepting new customers.
Griddy is now vowing to fight the Public Utilities Commission, which authorized the bump in wholesale pricing.
Customers with other providers, and who are on fixed-rate plans, are much less likely to see spikes in their bills. Reliant Energy, a subsidiary of power generator NRG Energy, is among the biggest retail electricity providers in the Houston area. In a statement, a company spokeswoman said customers who have chosen fixed-price plans will be protected from spikes.
"Electricity bills reflect the amount of power used in the home, which can be higher than expected during extremely cold weather and the impact of electric heat on winter bills," said Reliant Senior Communication Specialist Megan Talley. "There is no cost when no power is used during an outage."
On Sunday, state officials and the Public Utilities Commission moved to block electricity providers from shutting off power due to non-payment. Many local and state leaders say that's not enough and are criticising a system that has allowed those on variable-rate plans to face potentially devastating bills, especially since the current system has also not appeared to entice power generation plants to winterize.
"The state government of Texas has to intervene to protect Texans from utility rate hikes last week," wrote State Rep. Lyle Larson, R-San Antonio, on Twitter. "It is our fault we did not weatherize our power generation capacity."
The @ERCOT_ISO and @PUCTX failures aren't new. Here is a letter we sent to then Governor Perry, a decade ago, about our concerns. We can't keep avoiding this issue. The legislature must act to ensure this never happens again. #txlege pic.twitter.com/OzseElTzvJ

— Lyle Larson (@RepLyleLarson) February 19, 2021
But as complicated as the Texas electricity market is, so are the official state entities tasked with overseeing the market.
The Electric Reliability Council of Texas, or ERCOT, sets the wholesale price for electricity and manages the state's electricity grid. The Public Utilities Commission and the state legislature oversee the council.
However, ERCOT lacks the power to, for example, mandate power generation companies to upgrade so facilities can withstand winter weather.
"ERCOT has no ability to enforce," said University of Houston Energy Fellow Ed Hirs. "ERCOT really just has the ability to direct the flow of electrons around the state."
Hirs said responsibility for last week's "predictable" collapse of the grid falls mostly on the Governor and state legislature.
"The Governor comes out saying 'if there are any instances of price gouging related to the storm, let us know and we'll take action,'" Hirs said. "Take a look at the market you preside over, Gov. Abbott — you have presided over the greatest price gouging in Texas."
The Governor appoints the board members of the Public Utilities Commission.
Meanwhile Gov. Greg Abbott has made ERCOT reform an emergency item in the state legislature in hopes that lawmakers will find solutions to the complex electricity market that failed so many as cold temperatures, ice, and snow blanketed the state. However, after cold temperatures forced blackouts in 1989, 2003, and 2011, lawmakers declined to authorize meaningful changes to the state's power system.
In fact, in 2011, then-state Rep. Sylvester Turner, now mayor of Houston, filed a bill requiring ERCOT to have adequate reserve power to prevent blackout conditions like what we saw this past week.
That bill did not get a hearing. But state legislators are now reviving the plan, with state Rep. Michelle Beckley of Carrollton filing a bill on Friday similar to Turner's.
This AM, I refiled @SylvesterTurner's bill from 2011 that never made it out of committee but would have ensured that #ERCOT had adequate reserve power to prevent blackouts. This important bill should have been made law 10 years ago – who's ready to sign on now? #txlege #HB1965 pic.twitter.com/NTTWxZBOSR

— Michelle Beckley (@ForHD65) February 19, 2021
As the governor, lawmakers, ERCOT, and the Public Utilities Commission debate what went wrong last week, retail electricity companies could face another crisis: bankruptcies and closures.
While companies such as Reliant likely have prepared for big swings in wholesale pricing, smaller businesses might not survive.
Rebecca Bridges with ElectricityPlans.com said if your provider goes out of business, you won't lose power, but you will be switched to what's known as a "Provider of Last Resort" that probably will put you on a variable-rate plan.
"Basically, if you're on a variable-rate plan, you should be shopping (for a fixed-rate plan) and trying to lock something in before March," Bridges said. "And if your retailer goes out of business, as soon as you get that notice, you should shop for a new provider."
Additional reporting by Paul DeBenedetto.