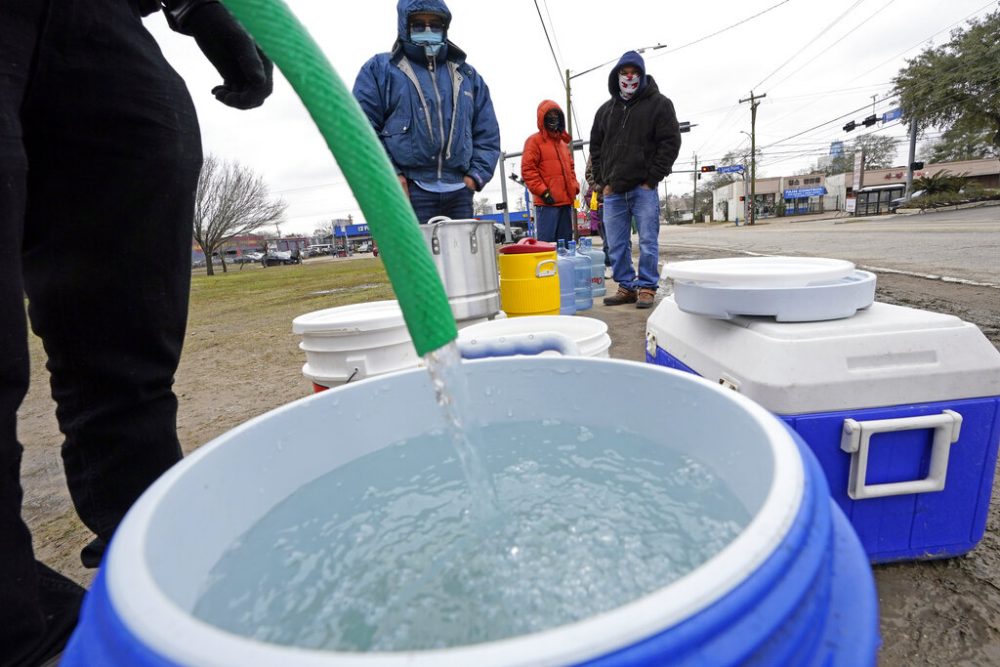 TODAY IN HOUSTON | Start your day with the Houston Public Media newsletter
UPDATE: The boil water advisory has been lifted.
A Houston boil water advisory will likely remain in effect until at least Monday as water pressure continues to slowly rise again throughout the city, Mayor Sylvester Turner said.
Water pressure Wednesday dropped below 20 pounds per square inch, a pressure point that triggered a requirement by the city to issue the advisory. By 9 a.m. Thursday, pressure returned to 23 PSI, and at 10 a.m. the average was 26 PSI across the system, according to Houston Public Works.
The city is now working to stabilize pressure at that level, and build on it throughout the afternoon.
But while things are improving, Turner said the city also has to continue testing water samples in the coming days, and that pressure would not be back until Sunday at the earliest, though he expected Monday to be more likely.
"We still have a way to go, let me just say that," Turner said. "The goal is to continue to add to and to build on that pressure and stabilize it."
The mayor also asked Houstonians to conserve water as much as possible until levels are back to normal.
MORE | Houston Is Under A Water Boil Advisory. What Does That Mean?
The city dropped to 18 PSI by the end of the day Wednesday, but hoped to be back above 30 PSI by the end of day Thursday.
At 26 PSI, firefighters are now able to use fire hydrants, and pressure at hospitals has also begun to return, city officials said. Overnight, city agencies helped deliver water to hospitals as pressure remained critically low.
The news comes as Houston also continues to struggle with food in the storm, with outages forcing the closure of markets and groceries across the region.
Roughly 1.4 million Houston-area homes and businesses were without power Wednesday. That number dropped to about 40,000 Thursday morning, as more generation came back online overnight, according to CenterPoint Energy.
The energy provider said for now there was "ample reserve," but ahead of another likely freeze Thursday night in Houston, CenterPoint Executive Vice President Kenny Mercado said they were watching carefully to make sure generation units remain stabilized.
"We're not done yet, but we've come a long ways in the last 24 hours," Mercado said.