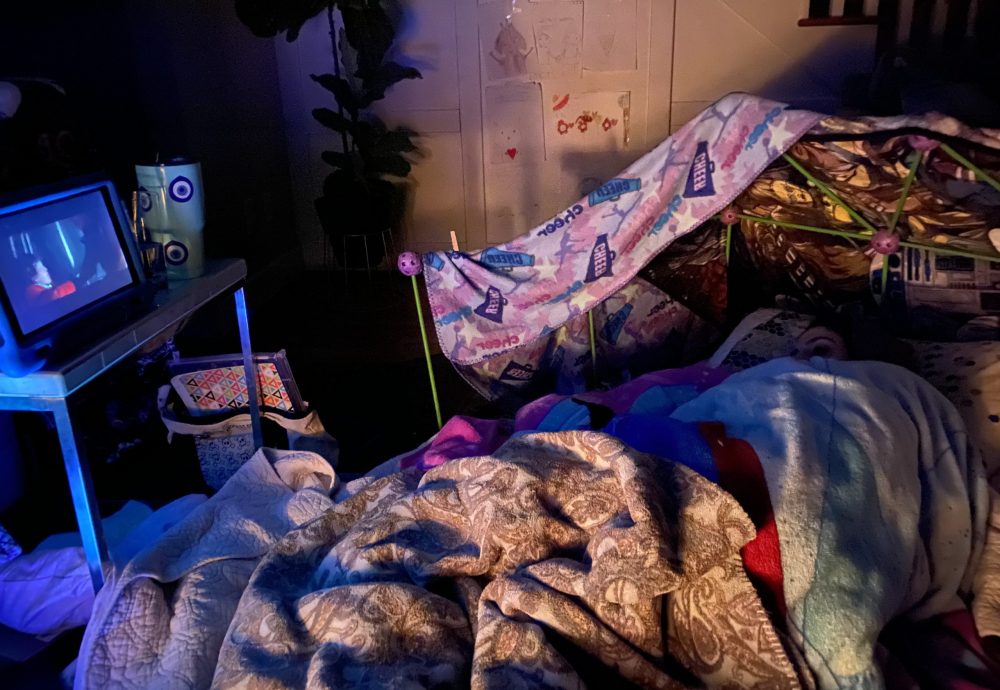 More than 1 million people in Greater Houston have gone without power, some since early Monday morning, during the coldest temperatures the region's seen in decades.
Residents have found warmth where they can — fireplaces, blankets and ski gear.
On day three of frigid temperatures Texas, more than 42% of CenterPoint energy customers — 1,385,831 in total — were without power as of Wednesday afternoon, according to the company's online outage tracker. The state still does not have the electricity supply to restore power to all homes and businesses.
The Electric Reliability Council of Texas (ERCOT), the state's energy grid manager, restored power to about 700,000 households overnight. But as many as 2.7 million electricity customers across Texas are still without power, according to ERCOT.
"We know millions of people are suffering," read a statement from ERCOT President and CEO Bill Magness. "We have no other priority than getting them electricity. No other priority."
In the Heights, Vita Salsman lost power at 2 a.m. Monday. Since then, she tried her best to keep her six fish alive.
"You know, they live in a tank with water, and it was impossible to keep," she said. "I wrapped it in blankets. I did what I could but the fish did not survive."
The temperature inside her house dropped below 32 degrees Fahrenheit, and her water pipes are now frozen.
She and her boyfriend built a fort in front of their fireplace to stay warm overnight.
"The only way I could keep the house literally at 30 degrees inside was to run the gas fireplace all night," she said. "I literally slept with a carbon monoxide alarm next to me because I was so paranoid that I was going to be one of those people on the news — this is so morbid — that dies in their sleep of carbon monoxide poisoning."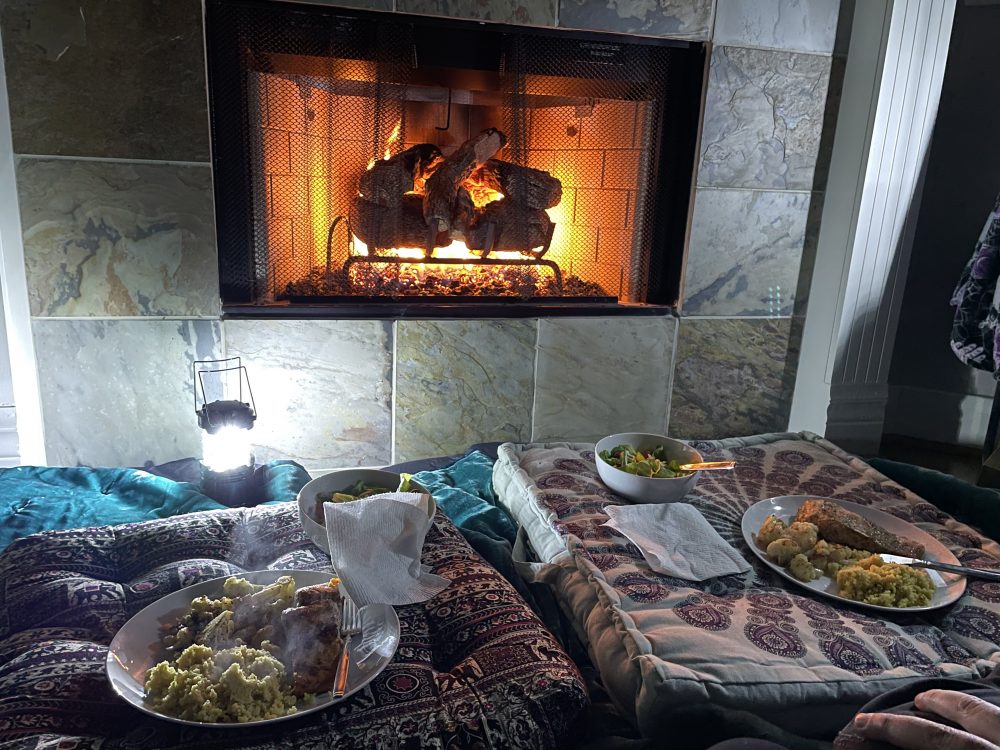 Salsman, a lab director, is originally from New Jersey. She said she can't believe a storm like this could devastate the state's power grid.
"What's really frustrating is I feel like the information we got was so distorted versus the reality," she said. "We were told that there might be rolling blackouts."
Salsman said her power was restored late Tuesday night, though her house is still without water.
In the days leading up to the storm, ERCOT expected unprecedented demand, and on Monday announced "rotating outages."
But soon after that announcement, it became clear that even as downed generators came back online, others that were previously operational dropped, forcing prolonged and sporadic outages across the state.
Jordon Cole has been without power since Sunday night. He lives in a house alone in Guy, Texas — a rural area within Fort Bend County and has been warming up in his truck whenever he can't feel his fingers.
The winter storm has delivered a major blow to his household.
His 6-year-old dog Leia gave birth to 13 puppies on Sunday. Only four survived, the others died in the freezing temperatures inside his home, he said.
"For hours and hours after they were dead, not moving, she (Leia) was just trying to warm them up," he said, "but it was too late."
Cole said he's angry with ERCOT's lack of communication, leaving him unprepared to go days without electricity and water.
"They could have told millions of people that this is going to be a dire situation," Cole said.
He said even the water bottles he had saved up are frozen solid.
In downtown Houston, Cristina Mendez finally saw her lights come back on Tuesday afternoon.
When asked if she felt she was properly notified about the outage, she said: "No, no, no."
"We didn't have no communication about letting us know we were not going to have electricity," she said. "It just out of the blue went off."
Mendez is a nurse in the Memorial Hermann Health System, and lives with her two kids, her uncle and her dad. To stay warm, the whole family huddled in the same room.
"I told them to put a lot of clothes on, and a lot of socks, because it's going to feel really, really cold," she said. "And we actually got a lot of covers and we all stayed in one room, so we'd stay warm (with) each other."
In Fort Bend County, Khaled Kanaan has also been bundling up at home with his family to stay warm.
His job is in personal protective equipment distribution, and he hasn't been able to work — not just because the power has been off, but also because the cellular service on his phone has been terrible.
"You get small sporadic bursts of data every now and then, where your phone will just get flooded with notifications for one second," he said.
For Kanaan, it's hard to have such limited information about the power crisis. His family has gone more than 48 hours without power, and are sleeping in ski gear. His power came on briefly Wednesday morning for a couple hours and shut back off.
For now, he's one of millions of Texans who hope the lights come back on soon. His big question: How could this happen here?
"Houston's the energy headquarters of the United States," he said. "All the major energy companies are over here. If they can't even protect their own hometowns... I don't know what kind of infrastructure they have set up but something needs to be changed."