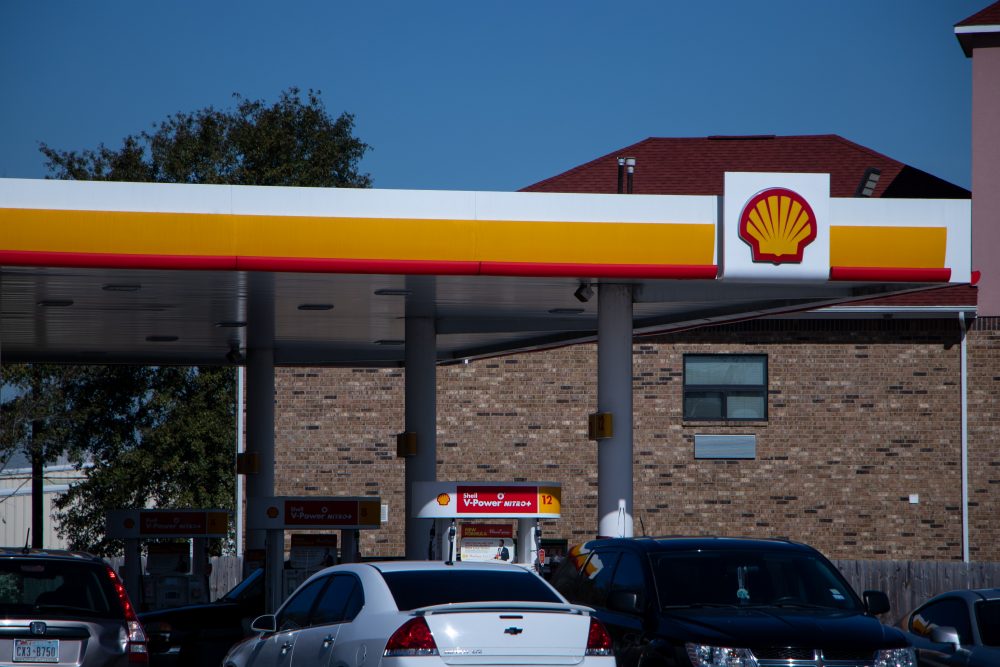 Royal Dutch Shell on Thursday announced it hit peak oil production in 2019, and said it will divest around $4 billion a year in oil and gas while accelerating its transition to net-zero emissions energy products.
The Netherlands-based oil major, which has its U.S. headquarters in Houston, also said in its Thursday announcement that it hit peak carbon emissions back in 2018, and laid out its path forward to reach net-zero emissions by 2050.
"Our accelerated strategy will drive down carbon emissions and will deliver value for our shareholders, our customers and wider society," read a statement from Shell CEO Ben van Beurden. "We must give our customers the products and services they want and need – products that have the lowest environmental impact."
Many cities — including Houston — also have a goal of becoming carbon neutral by 2050.
Shell's plan includes increased carbon capture and storage, $2-3 billion in annual investments in renewables and other low-carbon energy solutions, and extending biofuel production.
Recently investors have pushed many oil and gas companies to take a more serious approach to climate change and the transition to cleaner energy. In its announcement, Shell said it hopes its move to a lower carbon future will also boost investor returns.
"Whether our customers are motorists, households or businesses," Beurden said, "we will use our global scale and trusted brand to grow in markets where demand for cleaner products and services is strongest, delivering more predictable cash flows and generating higher returns."
In general, European energy companies have been quicker to embrace climate change mitigation goals than U.S.-based businesses. BP, also with its U.S. headquarters in Houston, has joined Shell in publishing its strategy for reducing emissions while moving away from oil.
Their U.S. counterparts have been slower to adopt greenhouse gas emission reduction plans, and most expect their oil production to increase coming out of the pandemic. And many U.S.-based producers, like ExxonMobil, often include carbon capture as a main component of their emission mitigation plans. Few have indicated they will divest from oil and gas assets.
In January, in part due to pressure from investors, ExxonMobil released its most comprehensive emissions report ever.
"The steps we are taking to reduce emissions reflect ExxonMobil's commitment to addressing the risks of climate change," ExxonMobil CEO Darren Woods wrote in the January report. "We also continue to invest in lower-emission technologies, such as carbon capture and advanced biofuels, which are necessary for society to achieve its ambition for net zero emissions by 2050."
However, Exxon's report came well after Shell and BP had started publicly reporting a broader picture of their carbon footprints.
Even though European companies like Shell have been more receptive to climate action, many environmental groups say it's not enough. Recently activists sued the company over its greenhouse gas emissions, and a Dutch court heard the case in December. A verdict is usually issued within a few months of hearing the case.
If the court rules in favor of the environmental groups, it could force Shell to reduce emissions at a much faster pace.
"A mere 100 corporations are responsible for the majority of global emissions," said Sara Shaw with Friend's of the Earth International in a statement about the case. "For too long fossil fuel corporations have continued with business as usual, leading to devastating human and environmental impacts, especially in the global South. We urgently need a just transition away from fossil fuels if we are to have any hope of avoiding a climate catastrophe."