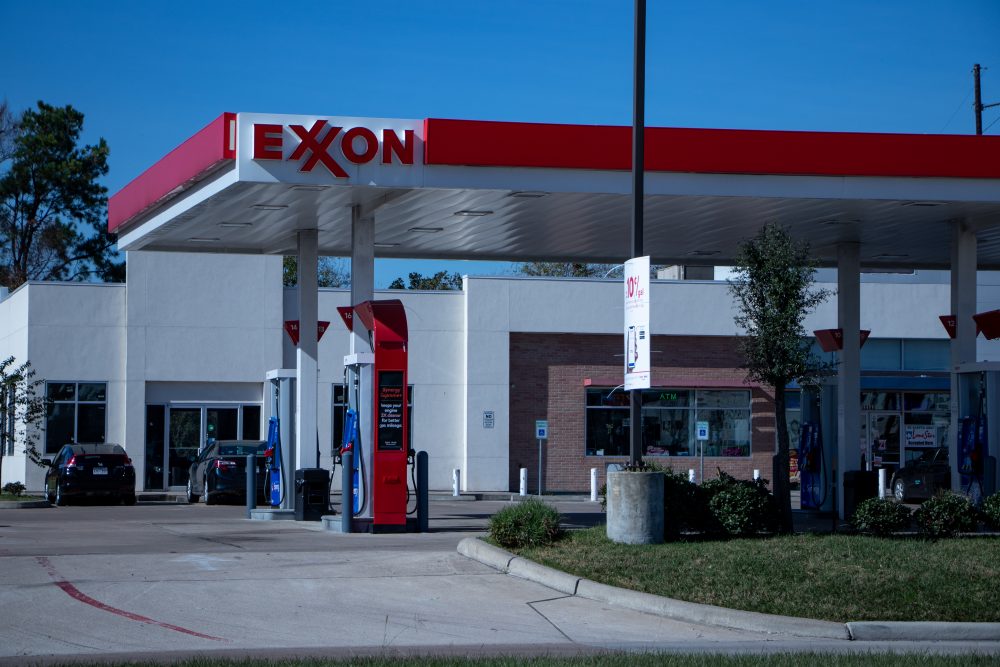 The full impact of the global pandemic on Houston's oil and gas industry is becoming more clear, as companies release their final earnings reports for 2020. Many businesses recorded multi-million dollar losses — and some, like oil major ExxonMobil, lost billions.
ExxonMobil, which has its main campus in Houston, reported a stunning $20 billion in losses in the fourth quarter alone. Reuters reports it's the first time Exxon has posted an annual loss as a public company, and some investors are using it as an opportunity to push Exxon to focus on clean energy in hopes of boosting investor returns.
"The past year presented the most challenging market conditions ExxonMobil has ever experienced," read a statement from ExxonMobil CEO Darren Woods. "While the effects of the pandemic significantly impacted our 2020 results, our previously executed strategic initiatives and reorganizations enabled us to respond decisively to permanently improve our cost structure, drive greater efficiencies across our businesses, and emerge a stronger company."
When the global pandemic first hit, Exxon said it hoped to avoid layoffs. However, in late 2020 the company announced it would cut 700 people from its Houston workforce.
Houston-based ConocoPhillips lost more than $700 million in the fourth quarter for a total loss of $2.7 billion in 2020. BP, which has its U.S. headquarters in Houston, reported a full-year loss of $5.7 billion, compared to $10 billion profit in 2019.
This week, we're continuing to follow reactions to President Biden's changes on energy policy. Representatives for the oil and gas industry, as well as Texans like Gov. Greg Abbott, have said that Biden's actions will cost thousands of jobs and threaten an already hurting industry.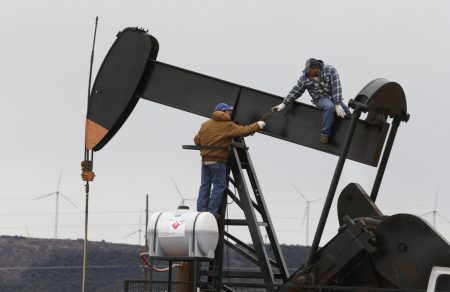 However, some of the figures quoted by lawmakers and the industry are from an American Petroleum Institute report that estimated job losses if drilling was banned on all federal land leased to oil and gas companies — Biden's policy only targets new leases. And as noted in last week's update, only 2% of Texas land is federally owned.
Environmental groups are applauding the president's policy changes, but some in Houston are questioning how much of an impact they'll have on lowering greenhouse gas emissions. That's because the policies target oil and gas production in the U.S., but not consumption.
University of Houston Energy Fellow Ed Hirs said as long as there's consumer demand for things like gasoline, companies will just move oil and gas production to other countries.
"I'm calling this hydrocarbon imperialism," Hirs said, "because essentially we're keeping our consumption but exporting all the bads that go with it — or trying to — just like we did with Nike and sneakers."
Energy is a global industry, Hirs said, and changes made in the U.S. could have unintended consequences in other countries. He argues the Biden administration should focus on consumer energy demand, both in the national and global economy, and until then companies and consumers will continue to find workarounds.
Registration is now open for #CERAWeek 2021, join us for our 40th annual event, held virtually March 1-5, 2021.

Learn more and register now to secure your place: https://t.co/AGiWq9Umrn pic.twitter.com/K2aMzteLha

— CERAWeek (@CERAWeek) December 10, 2020
Also this week we learned that the major energy conference CERAWeek, annually held in Houston, will continue in 2021 as a virtual-only event due to the pandemic. It's scheduled for March 1-5 with keynote speakers like Bill Gates and Houston Mayor Sylvester Turner.
In 2020, CERAWeek, put on by the firm IHS Markit, was one of the first major events in Houston canceled due to COVID-19. The conference normally draws more than 5,500 people from over 85 countries to the Bayou City, and canceling last year meant losing out on millions of dollars in economic activity.
Finally, this week the price of West Texas oil hit an 11-month high at just over $55 per barrel. For most of last year prices hovered at or below $40 a barrel. Many companies say they need around $50-60 per barrel to break even.