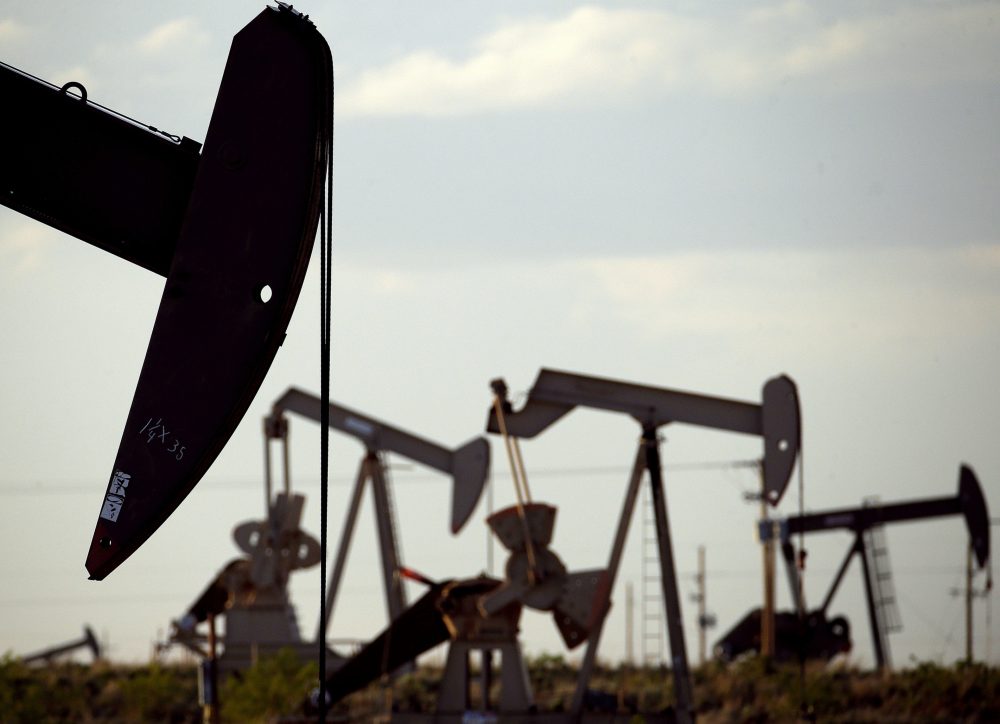 President Joe Biden is expected to halt new oil and gas leasing on federally owned lands and waters Wednesday, as part of his robust plan to combat climate change.
The move comes as no surprise — Biden has continually vowed to reverse many Trump administration policies regarding energy and the environment. On day one of his presidency, Biden signed a slew of executive orders that included rejoining the Paris climate agreement and revoking the permit for the Keystone XL oil pipeline from Canada.
The oil and gas industry largely opposes a moratorium. Mike Sommers, president of the American Petroleum Institute, which represents companies in Houston and across the country, said the policy will force the U.S. to import more oil.
"Energy demand will continue to rise — especially as the economy recovers — and we can choose to produce that energy here in the United States or rely on foreign countries hostile to American interests," read a statement from Sommers.
The moratorium will not impact current leases. Right now federal data shows that government-owned lands and waters are the source of about 10% of the country's oil and gas supply, but oil and gas extracted from these areas contribute nearly 25% of U.S. greenhouse gas emissions.
In Texas most oil and gas production occurs on privately owned land. Only 2% of the land in the state is federally controlled. Also, Reuters reports many companies have stockpiled permits, meaning it would take years for the moratorium to force well shut-ins.
Many environmental groups are applauding the move from the Biden administration.

"We are very pleased that the Biden-Harris administration is taking bold steps to address harmful pollution and climate safety for all, with the signing of several Executive Orders and Memorandums related to climate change, environmental justice, and natural resources stewardship," said Felipe Benítez, executive director of the national Latino environmental group Corazón Latino, in a statement. "With job creation, protection of our Madre Tierra (Mother Earth), and equity at their core, these inclusive executive actions are an essential step in the right direction."

The president is also expected to elevate climate change to a national security priority Wednesday. He will direct all U.S. agencies to use science and evidence-based decision-making in federal rule-making. That's according to two people familiar with Biden's plan who spoke to the Associated Press on condition of anonymity before the announcement. The Trump administration largely prioritized oil and gas production in its policies.
Also this week, an environmental group says Houston oil and gas companies could be making millions of dollars in additional profit by adopting a change that would also reduce greenhouse gases.
If the state required companies to capture 98% of the natural gas that would otherwise be flared, it could yield more than $400 million in revenue, according to the Rystad Energy report commissioned by the Environmental Defense Fund.
When a company can't safely or profitably get it's natural gas from West Texas to consumers in Houston and elsewhere, it might use a process called flaring — basically, a controlled burn that also releases the harmful greenhouse gas methane. In 2019, federal data shows Texas flared more than any other state. Industry groups and state regulators have made some moves to reduce the amount of flaring, but so far the policy suggested in the Rystad report does not match plans state legislators or regulators are considering.