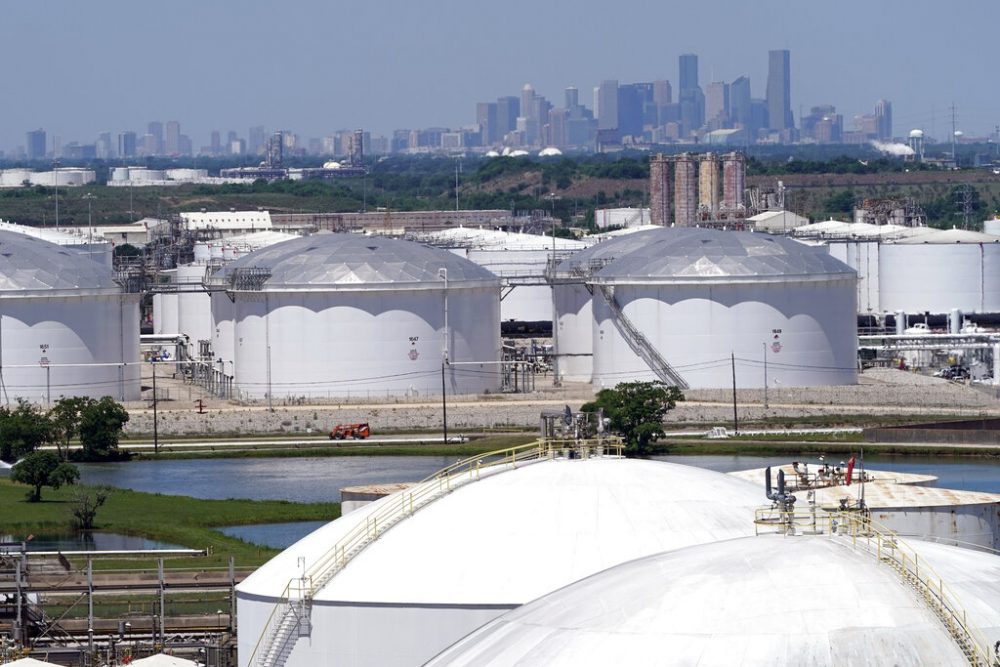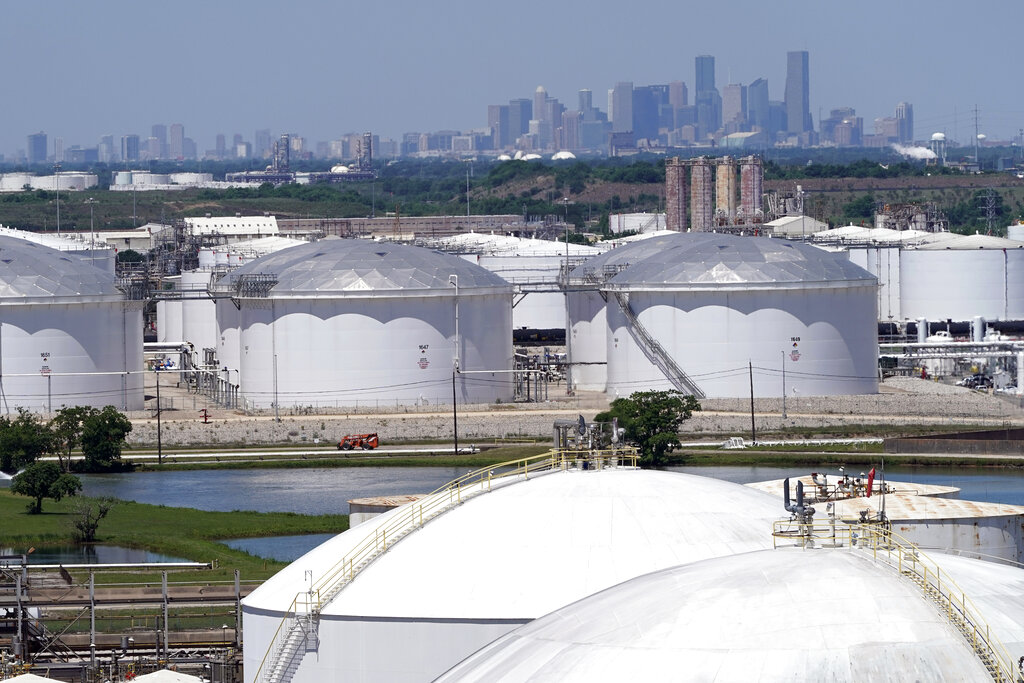 Texas oil producers spent much of 2020 hoping to see oil hit $40 as the industry struggled through a historic downturn. But one week into 2021 and West Texas Crude has bounced back to $50 per barrel.
The price bump is mostly due to hopes that COVID-19 vaccines are becoming more readily available. Also, prices climbed this week on news that Saudi Arabia agreed to voluntary cuts in production. Last year at this time Saudi Arabia and Russia were locked in a price war that helped oil below break-even prices for US producers.
And this week, Texas-based ExxonMobil released its most comprehensive emissions report ever.
For years the oil major, which is headquartered in Irving and has its main campus north of Houston, has previously released data about the company's direct and indirect greenhouse gas emissions. This week's report is the first time Exxon has included estimated emissions from people using their products, like jet fuel and gasoline.
In 2019, direct greenhouse gas emissions from the company totaled the equivalent of 120 million metric tons of carbon dioxide. In the same year, the use of Exxon natural and crude gas production added another estimated 570 million metric tons, and consumer use of petroleum products like gasoline and jet fuel added an estimated 730 million metric tons.
Also this week, we're learning more about what Texas lawmakers could discuss this session regarding natural gas flaring — that's the controlled burning of excess gas, which releases harmful greenhouse gases into the atmosphere.
Oil and gas producers in Texas flared more natural gas than any other state in 2019, according to federal data. Two bills already filed for the 2021 legislative session seek to change that.
One piece of proposed legislation would further limit flaring. The other would direct the Texas Commission on Environmental Quality and state regulators to study existing and potential regulations. Other states, like Colorado, have recently prohibited routine flaring in oil and gas operations.