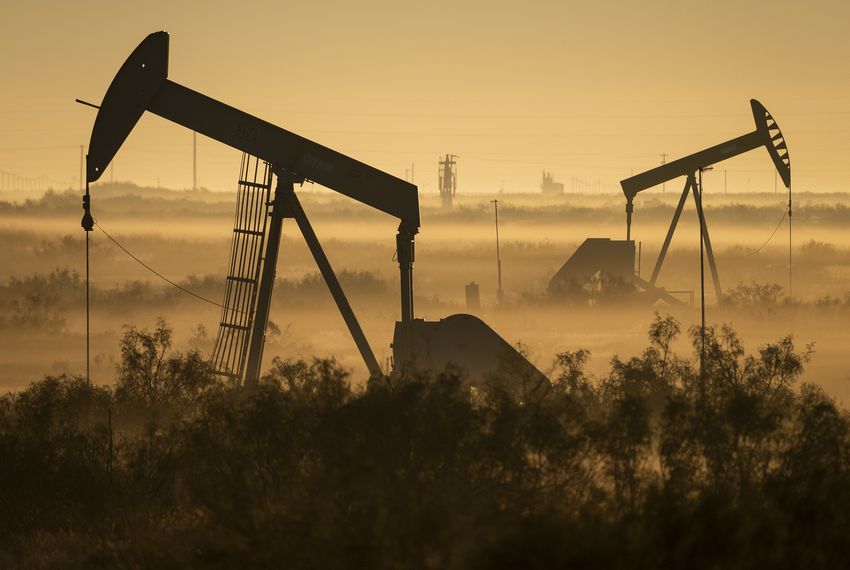 When the year started oil producers were collecting around $60 per barrel of Texas oil — just above what most companies need to break even. And the budget for many oil companies reflected a hope that West Texas Crude would rise to $80 or more through the year.
Instead, the global pandemic paired with international price disputes pushed oil prices to historic lows. As we finish out 2020 and head into the new year, it's doubtful oil will hit $50 per barrel.
That's still better than what we saw in the spring, when at one point oil futures contracts traded in negative territory for the first time ever.
Most Texas oil producers consider break-even prices to be between $50 and $60 per barrel. However, companies spent much of 2020 hoping oil would at least hit — and stay at — $40 a barrel. That meant both oil giants and smaller independent companies had to greatly reduce their budgets, and cut tens of thousands of workers across the state.
Throughout the year, energy experts have said getting a handle on the coronavirus is the most important thing to help stabilize oil prices. Many don't expect that to happen until mid-2021.
Also this week, two Texas-based companies announced additional layoffs. Parsley Energy notified the state it will cut 100 workers in Midland. The move was expected after Parsley merged with Pioneer Natural Resources.
Halliburton also laid off a little more than 200 people near Dallas, according to a filing with the state. The oilfield services giant already cut 1,000 workers from its Houston headquarters earlier this year.