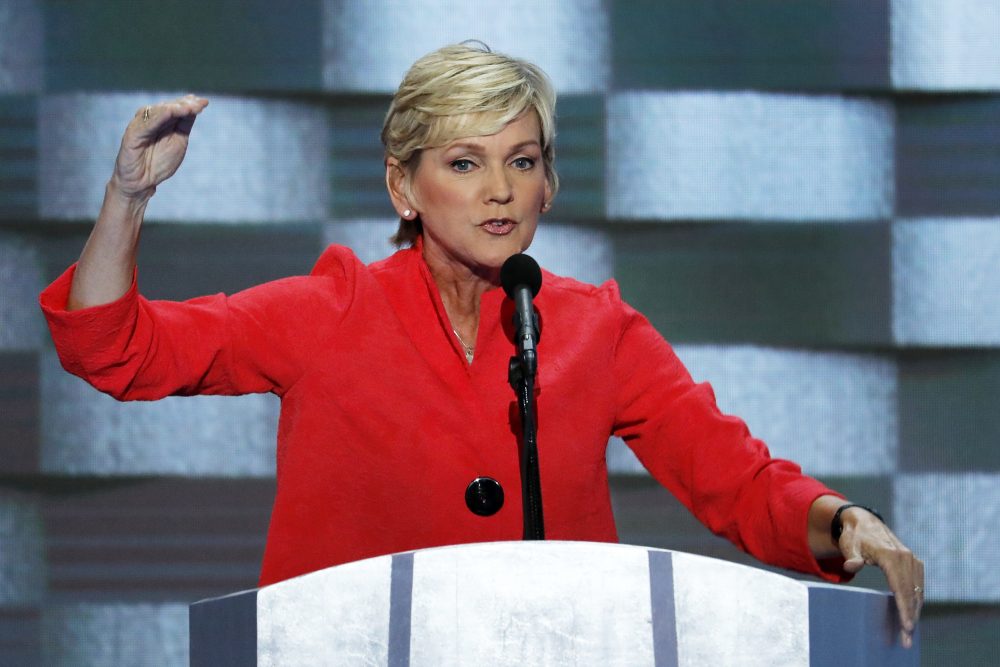 Former Michigan Gov. Jennifer Granholm is expected to step into the role of energy secretary as the oil and gas industry struggles to recover from a historic downturn. Her likely appointment also comes at a pivotal time for the transition to a low-carbon energy future.
Many consider Granholm a clean energy advocate, and her pick helps solidify the incoming president's commitment to reducing greenhouse gas emissions while creating energy and clean technology jobs. Among her list of accomplishments is a recovery plan for some American car makers facing bankruptcy during the 2008 recession that required their investment in renewable energy and battery storage.
Granholm's opposition to some major oil pipeline projects, such as Keystone XL and Dakota Access, will likely draw criticism from some in Houston's oil and gas industry. However, environmental groups like Greenpeace are praising her position on those pipelines, as well as her support for renewable energy.
"Still, Granholm has her work cut out for her to prove she can lead the transition to a more just, democratic, clean energy system," Lisa Ramsden, Greenpeace USA Senior Climate Campaigner, wrote in a statement.
As energy secretary Granholm will be a significant player — and could face serious obstacles — in both the COVID-related economic recovery as well turning the electrical grid carbon-neutral by 2035, Ramsden said.
Also this week, we're learning more details about oil and gas layoffs. Here in Houston, ExxonMobil is cutting 722 workers according to state filings. The oil major said at the start of the pandemic it hoped to avoid job cuts, but after three straight quarters of losses totalling more than a billion dollars, the company announced in October it would shed 1,900 jobs from its US workforce.
And Exxon wasn't the only company that notified the state of layoffs this week — Parsley Energy will cut about 230 workers in Austin as part of its merger with Pioneer Natural Resources. Some laid off workers could be offered positions in other towns, like Midland, the company said in its letter to the state.
And this week a District Court judge ruled Texas oil and gas companies will not be able to skirt environmental protections that regulators had paused during the pandemic.
Back in May the Texas Railroad Commission — which regulates oil and gas — suspended certain environmental rules regarding oil and gas waste and storage, and extended deadlines for plugging abandoned wells. The industry had said these things were burdensome especially as they lost profit during the pandemic.
However, the district judge says the Commission violated open meetings laws by not appropriately informing the public of the vote and prohibited regulators from enforcing the amended rules.