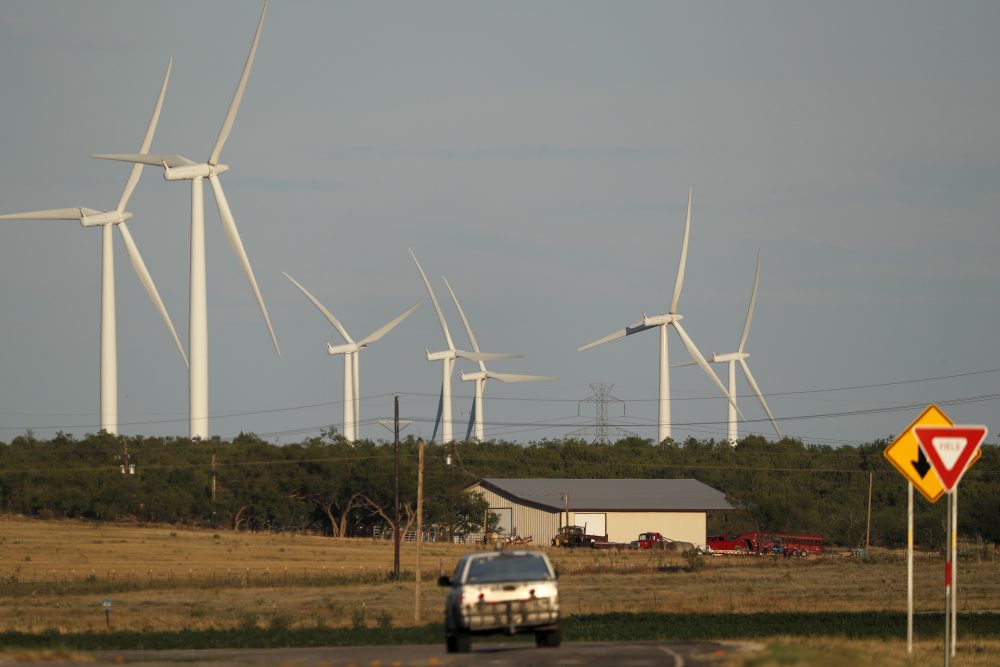 This year is shaping up to be the pivotal mark in the transition to cleaner energy, according to an analysis out this week from IHS Markit.
As the COVID-19 pandemic devastated global demand for oil and gas, investment in renewables has held steady or increased. For the first time ever, IHS Markit predicts worldwide demand for non-carbon energy sources like wind, solar and nuclear power, is set to exceed 10%.
However, energy experts caution that the transition to clean energy is expected to be incremental, and will take decades.
"We are still years away from peak oil demand and the world will continue to consume large amounts of crude for decades to come," read a statement from Jim Burkhard, vice president and head of oil markets at IHS Markit. "But 2020 could be remembered as the pivot point where the next 30 years look much different in terms of the non-carbon energy's share of demand and the overall pace of change. Certain years stand out in the history of energy. This year will be one of them."
Some had feared that the financial impact of the pandemic would slow or halt the shift to a clean energy future. Instead, it appears to be speeding it up.
Deloitte, another major firm, said this week in its most recent Oil and Gas outlook that companies appear to be even more committed to long term trends — like moving to a low carbon future as well as transforming the digital tools used in the industry.
"The oil and gas industry has a history of surprising us," the Deloitte Outlook states, noting that this year, "the industry accelerated its energy transition, with many oil and gas companies announcing their net-zero goals at the peak of the pandemic."
Some supermajors like BP and Shell even pledged to reduce oil and gas production and investment significantly in the next decade.
Also this week, Houston-based Maverick Natural Resources announced it was acquiring FourPoint Energy in an all-equity merger. The move boosts Maverick's position in the Anadarko Basin of Texas and Oklahoma.
And this week we learned that nationwide employment in oilfield services and equipment ticked up slightly for the third month in a row. The sector added an estimated 2,665 jobs in November, according to federal data analyzed by the Petroleum Equipment & Services Association. Overall oilfield services lost more than 100,000 jobs due to the pandemic, the majority of which were here in Texas.