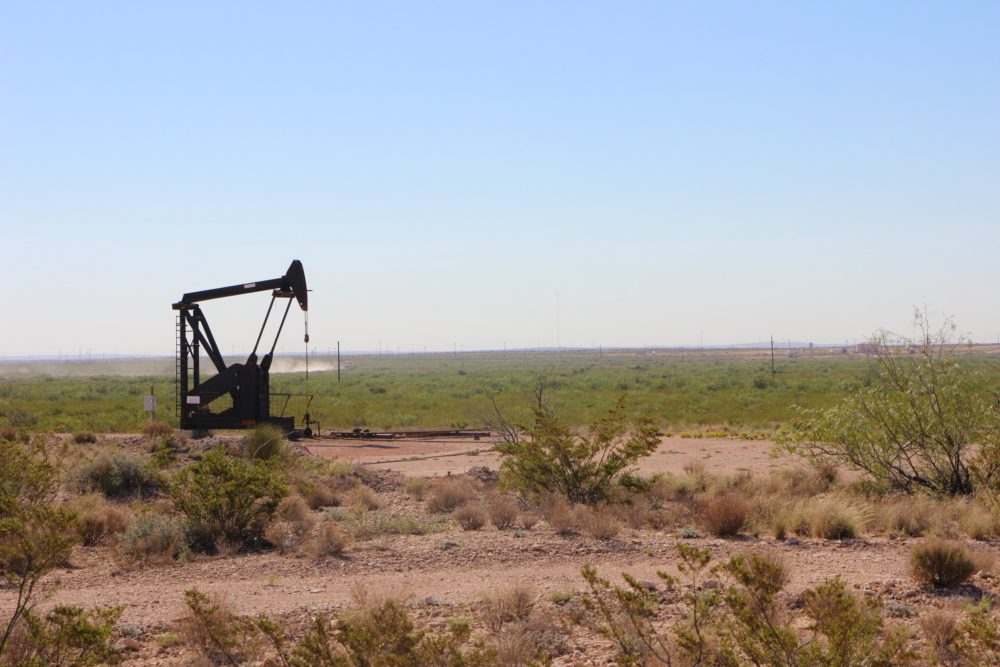 Mostly thanks to news of multiple potential coronavirus vaccines, oil prices are up slightly but still sit at what would normally be a disappointing $45 per barrel for West Texas Intermediate.
Companies need more like $50 to $60 per barrel to break even, and at the beginning of 2020 many hoped oil would soar to near $100 per barrel. Then the pandemic hit, devastating global demand as storage facilities filled up. Now $40 is the new normal.
But the vaccine news, paired with an announcement that the Trump administration is preparing for the transition to president-elect Joe Biden has pushed oil to a nearly nine-month high. Still, experts expect WTI to sit in the $40 range well into 2021.
And this week, the Texas Oil and Gas Association reported that the industry added 600 upstream jobs in October. The industry trade group says state data shows it's the second consecutive month of job gains in oil and gas extraction.
"While the impact of the pandemic is far from over and the supply glut still has to be fully worked through, back to back upstream employment gains confirm the vital role oil and natural gas plays in our economy," Todd Staples, president of the Texas Oil & Gas Association, said in a statement. "Many companies are still working through the adjustments necessary to address the contracted economy due to COVID-19."
Also this week, one national oil and gas industry group has already vowed to fight President-elect Joe Biden's plan to limit new fracking on federally-owned land. The move would likely have little impact on Texas producers, though, as the majority of drilling happens on private land.
But the president of the American Petroleum Institute, Mike Sommers, told Reuters this week they would use "every tool at its disposal" to halt the restriction. Sommers noted that includes legal action if the trade group deems it necessary.