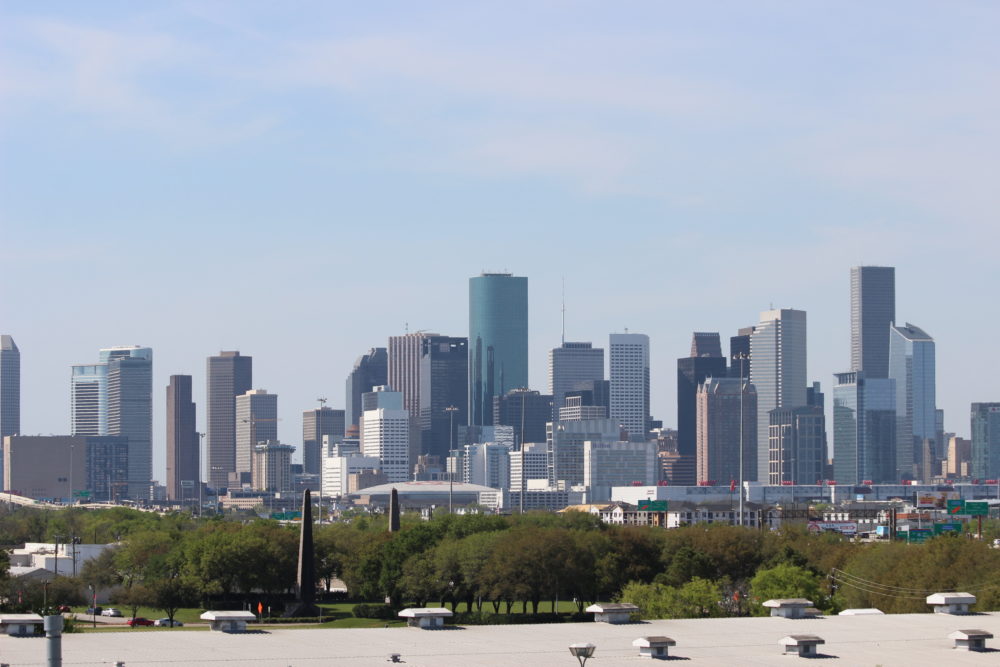 Houston has the expertise, innovative potential and resources to remain the "Energy Capital of the World," even as the oil and gas industry reckons with sustained low prices and a push towards cleaner energy, according to leaders from Shell, ExxonMobil Chemical and Chevron.
The leaders spoke Tuesday at a Greater Houston Partnership virtual event on the State of Energy.
"The backbone of the energy world is resident in Houston and has been for a long time," said Steve Green, President of North American Exploration and Production at Chevron. To stay in that position, Green said a city needs "not only the expertise to execute, but you need people conducting research and development."
The future will be about lower carbon energy, Green said, and big companies in Houston are investing in startups looking at new technology. He says the Bayou City also has the educational institutions in place to provide research and expertise for the transition to cleaner energy.
But the executives from all three companies acknowledge that, overall, this is a tough time for the energy industry.
"We have been through ups and downs, peaks and troughs, over the course of the last century many times," said Gretchen Watkins, President of Shell Oil Company. "This one is, I would say, like no other certainly that I've seen in my 30 years in the industry."
That's, of course, because of the coronavirus pandemic.
However, this week we also saw oil prices rise amid news that Pfizer is on its way to developing a COVID vaccine. The price of West Texas Crude had dropped to $35 per barrel last week thanks to a surge in coronavirus cases, concerns over storage capacity and uncertainty in the US presidential election. But the announcement of the potential vaccine paired with Joe Biden securing the presidency pushed Texas oil back over $40 per barrel.
Also this week, a report shows that more than 6,000 jobs were added in the oilfield services sector last month. However, the analysis from the Petroleum Equipment & Services Association warns of an uncertain future for the sector as the virus continues to spread. Overall, the Association has tracked more than 50,000 jobs lost in Texas in oilfield services.
And this week Houston-based Occidental Petroleum reported $3.8 billion in losses for the third quarter. The company has struggled with a large debt load after purchasing Anadarko Petroleum last year when many experts thought oil prices would remain high.
The company has rapidly worked to sell off assets to remain afloat during the downturn, and while the numbers for this quarter aren't great, they're better than the $8.4 billion loss recorded in the second quarter.