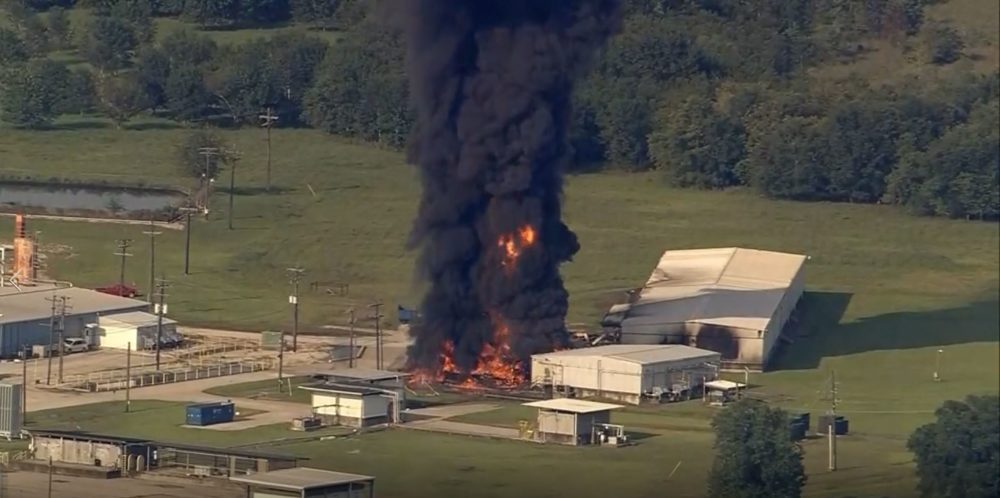 French chemical manufacturer Arkema is still working to resume operations at its Crosby plant, more than three years after a major chemical fire that broke out there during Hurricane Harvey.
A spokeswoman for Arkema said they've been working to repair flood damage and meet Harris County permit requirements.
The plant was not previously in compliance with Harris County floodplain regulations, and they have to meet these permit requirements prior to reopening, according to the Harris County Attorney's Office, which filed a civil lawsuit against the company.
"They had been operating for decades without any permits for floodplain development," said Rock Owens, who heads the County Attorney's Environmental Division.
Owens said the company has been working hard to essentially "flood-proof" the facility.
"It's been closed for three years, and it's taken them that long to almost get in compliance," he said.
Owens said there are still some final inspections that need to be done, but that Arkema is getting close to completing the requirements.
"They've been able to demonstrate to the experts over at the county engineer's office and the fire marshal's office that they should be able to operate that plant safely," he said. "And everybody's really concerned, nobody wants them to open back up and have another problem."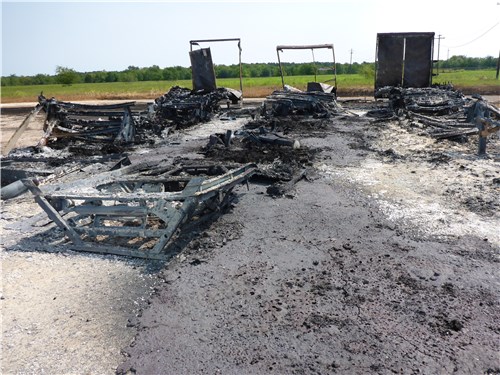 The Crosby plant produced organic peroxides, which are used to make things like plastic cups and countertops. But they're also extremely flammable and need to be kept cold. And when more than five feet of water flooded parts of the Crosby plant during Hurricane Harvey, the facility lost both its main and backup power, and refigerated trailers of organic peroxides burst into flames.
The fire lasted for days, sending plumes of toxic smoke over the area. Twenty-one people sought medical attention and more than 200 residents evacuated their homes for a week.
A criminal trial over the disaster wrapped up earlier this month, with no convictions. But the company still faces civil lawsuits.
Arkema spokeswoman Janet Smith said that the criminal trial has had no bearing on the timing of the plant's reopening.
In an email, Smith said the company expects to first restart the plant's logistics platform, before resuming production, though she provided no timeline.
"Start-up of production is delayed primarily due to the significant reduction in demand caused by the COVID-19 pandemic," she said.