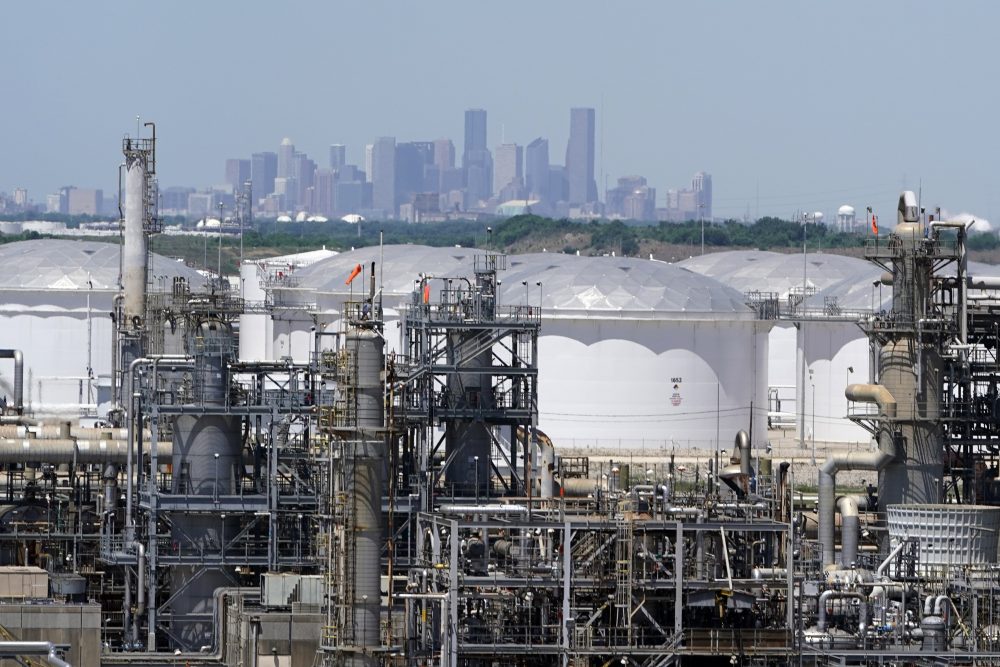 Houston has the potential to become carbon-neutral by 2050, according to a new report from the University of Houston and the Center for Houston's Future.
The report shows four components to become the "low-carbon energy capital": carbon capture, utilization and storage; decarbonizing the electricity grid; becoming a hydrogen exporter; and updating plastic recycling.
Right now, Houston's industrial sector alone produces about 50 million metric tons of carbon dioxide per year.
"The first 10 years are going to be hard because these are not easy problems to solve," said UH Chief Energy Officer Ramanan Krishnamoorti. "These are technologically challenging, they're expensive, and people have not commercially been able to successfully do it up to this point."
The hard part is getting started, but progress will accelerate once these programs show commercial success, Krishnamoorti said.
Houston's oil and gas industry makes it uniquely able to implement some of these changes, like carbon capture, utilization, and storage programs and becoming a hydrogen hub, according to the report.
"Greater Houston already anchors the world's leading hydrogen system, which produces approximately one-third of the country's total hydrogen gas annually," the report reads. "It's built on an expansive network of more than 900 miles of hydrogen pipelines – more than half of the country's hydrogen pipelines and one-third of hydrogen pipelines globally – and geologically unique, substantial salt cavern storage capacity."
Much of the infrastructure and workforce talent are already present in Houston to make the suggestions in the report reality. What's needed now, Krishnamoorti said, is regulatory policies to encourage the projects.