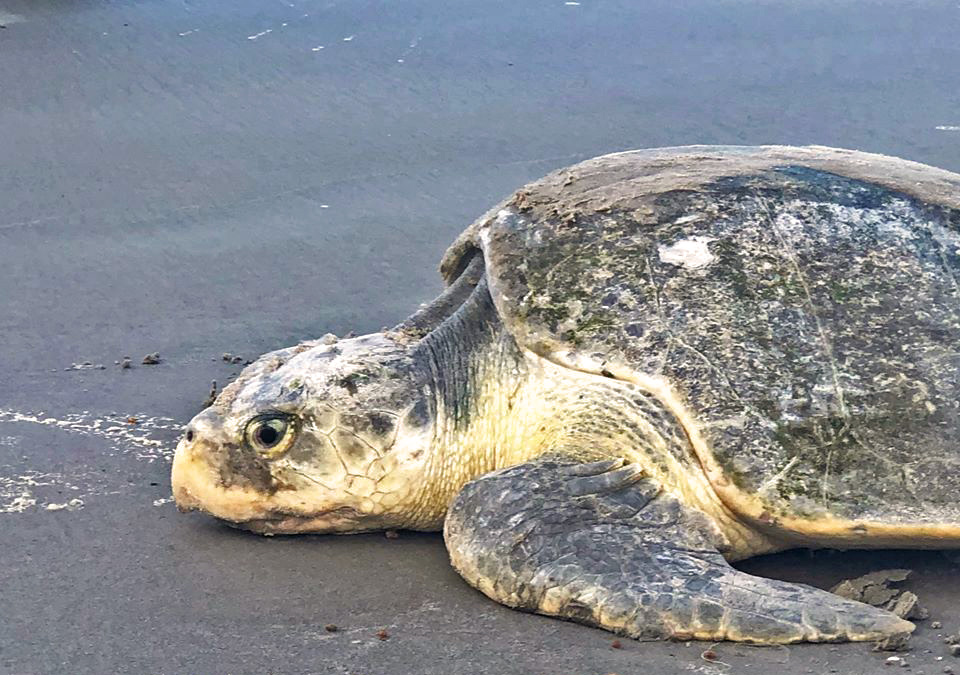 Texas A&M-Galveston is opening a new sea turtle hospital on campus this fall.
Run by the university's Gulf Center for Sea Turtle Research, it aims to fill a gap that will be left after federal agency NOAA closes its sea turtle facility in Galveston.
The upper Texas coast is home to several species of sea turtles, including the critically endangered Kemp's ridley.
"We're really trying to conserve this animal prevent it from going extinct," said Christopher Marshall, Director of the Gulf Center for Sea Turtle Research. "And so anything we can learn about the population of the Kemp's Ridley sea turtle in the Upper Texas coast is really important."
Marshall said the hospital is critical for nursing stranded, ill or injured sea turtles back to health, and they're partnering with the Houston Zoo for veterinary support.
"We'll get sea turtles that are captured by hook and line at our local fishing piers. And so we'll go and pick those up; they'll come to the hospital for observation," he said.
Marshall said ingesting plastic and getting entangled in fishing gear are other reasons sea turtles end up in the hospital.
"The hospital is important because it really tells us a lot about the population of sea turtles out there, and the health of those sea turtles and issues in the marine environment that we really need to address, like marine pollution," he said.
The facility opening this fall will act as a temporary space, while plans — and fundraising — are developed for a larger, permanent hospital. The permanent facility will also include an educational and tourism component, with exhibits about marine conservation and climate change, alongside the chance to see sea turtles.
"People will basically learn about coastal resiliency and conservation issues related to the marine environment," Marshall said. "Sea turtles are a great ambassador to introduce people to all the other issues that surround them when you live in a coastal area."