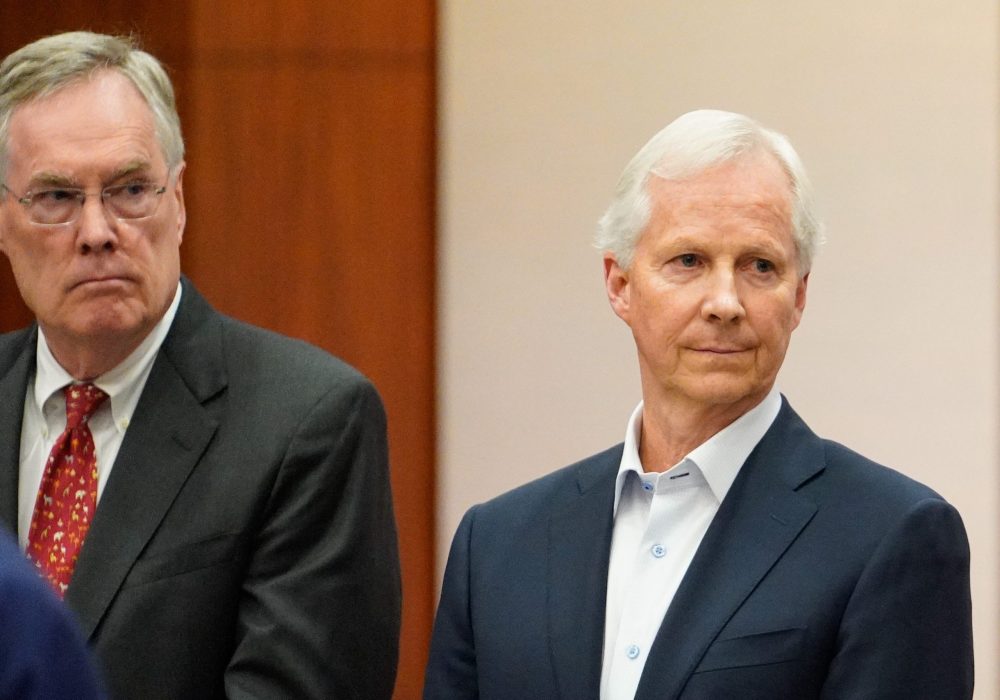 A Harris County judge has dropped CEO Richard Rowe from the Arkema criminal case over a fire that erupted at a Crosby chemical plant during Hurricane Harvey.
Visiting Judge Belinda Hill issued a directed verdict ending the case against Rowe, meaning there wasn't enough legal evidence for a reasonable jury to reach a different conclusion.
Tim Johnson, Rowe's defense lawyer, said his client was relieved.
"It's always a gift," Johnson said. "Judges rarely grant directed verdicts, but it was appropriate in this case because there was absolutely no evidence of Mr. Rowe's guilt."
A spokesperson from the Harris County District Attorney Kim Ogg's office said the DA had minimal comment as the trial is still underway, and that the ruling doesn't change the facts regarding what the company allegedly did.
Two criminal charges remain against the company and its former Crosby plant manager Leslie Comardelle for reckless emission of air pollutants.
Earlier in the month, two charges for assault of a public servant against the company and its former vice president of logistics were dropped.
In the motion to dismiss the charges, the DA's office indicated that probable cause exists, but not beyond a reasonable doubt.
After more than five feet of water flooded Arkema's Crosby plant during Hurricane Harvey, trailers of organic peroxides burst into flames. The fire lasted for days and sent thick plumes of hazardous smoke into the air.
Twenty-one people sought medical attention after exposure to the fumes and 200 people in the surrounding area were evacuated from their homes for a week.
This is a developing story that will be updated.