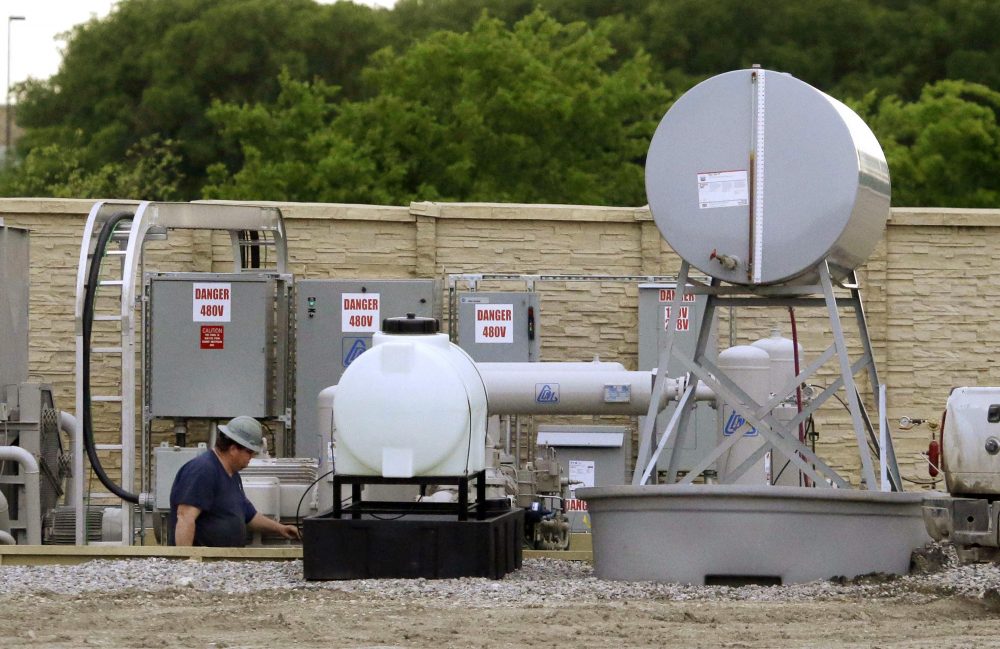 Success for oil and gas companies could depend on how much they embrace technology in their daily operations over the next few years, according to a new report from consulting firm Ernst & Young.
In what's often referred to as the digital transformation, about half of oil and gas executives surveyed for the report say their current workforce does not have the skills to fully adopt new technology. An overwhelming majority — 92% of executives — said retraining workers is crucial, but only 9% have a robust plan to do so. Even fewer, just 3%, said their company is good at teaching in-demand skills.
For more about the survey, Tim Haskell, US Oil & Gas Leader for Ernst & Young's People Advisory Services, spoke to Houston Public Media.
The below interview has been edited for length and clarity.
This has been a rough year, especially here in Houston, with thousands of oil and gas workers losing their jobs, companies have had to slash budgets, decrease production. So how has the pandemic and the 2020 oil bust impacted this digital transformation for the oil and gas industry?
For most of the executives that responded to the survey say it's accelerating it, it's making it more important — 58% of the respondents to the survey said the global pandemic increased the urgency of digital investment, and 90% said investment in technology and workforce are essential to surviving current market conditions. So I think we've seen an industry that's experiencing significant and rapid contraction of their workforce, and that makes digital more important because digital is going to enable them to do more with fewer workers.
In the survey, 92% of oil and gas executives said that the ability to reskill as a company is going to determine their success over the next three years. But then only 9% strongly agreed that they had a robust plan to do that. About 39% said they somewhat agree that they have a plan to do that. What should that plan look like?
First of all, the key is to have a plan. As you mentioned, less than half of the respondents said they felt like they have a robust plan to reskill workers. And so I think companies have been doing this for decades, they've been investing in the learning of their workers, in the development of their workers. But the speed and scale at which they need to do that is changing dramatically in a fairly quick period of time. And so they need to really think about how do you sort of develop an ethos of learning and relearning and reskilling. This isn't a problem that's going to be temporary.
Some of the survey respondents brought up some of the barriers to this transformation, and they included company culture or workers who might be resistant to change. Can you tell me a little bit more about that?
When you look at it at the top the biggest barrier is 95% say competing priorities are a challenge, and two thirds said it was a major challenge. 96% said they needed time to reskill workers. But when you drill down, as you mentioned, more than half report that process design, work design, governance, mindset and organization culture are issues. So one-third say culture of the organization is a barrier, so I think that invites questions about whether the operating model, how the organization is structured and makes decisions, is optimized for digital and, you know, accelerating growth coming out of the downturn. So when we talk to clients, we will ask them: how is, not only how's the technology going to change the way you work, but are you altering your processes? Are you flattening your hierarchy? Maybe even driving more diffuse leadership over decision making to really embrace the possibilities that digital brings and to drive that innovation mindset.