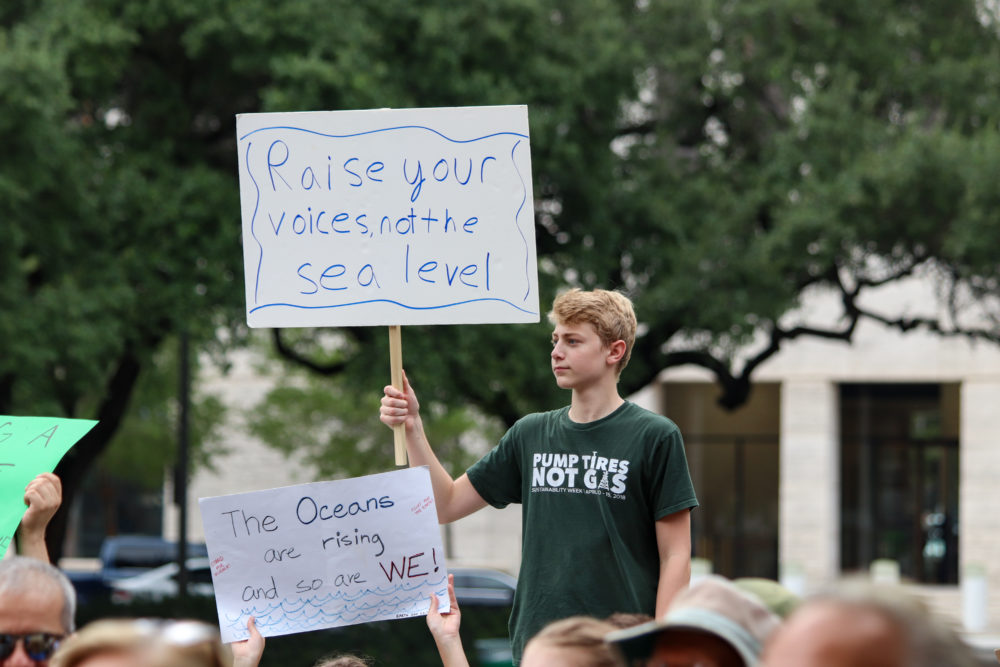 Houston is expected to see hotter days and nights, longer heatwaves and heavier rainfall if greenhouse gas emissions continue to rise, according to a new Climate Impact Assessment report commissioned by the city.
"Climate change is a threat multiplier. It takes the issues we already care about and we're already worried about and it makes them worse," Katharine Hayhoe, a climate scientist and one of the authors of the report, said in a prerecorded lecture for Houston's Climate Week.
The report, which was done by ATMOS Research and Consulting, used climate data from 11 weather stations in the Greater Houston area. It focused largely on expected changes to temperature and precipitation, using two scenarios: one in which global greenhouse gas emissions continue to rise and another in which emissions are significantly reduced in line with targets set by the Paris Climate Agreement.
"We saw that summer is already getting longer. Every season in the year is warming. Extreme temperature is increasing; extreme precipitation is increasing in many locations," said Hayhoe. "If you've lived in Houston for more than just a few years, you have already experienced changes."
One of the factors they looked at was how unmitigated climate change would increase the number of days exceeding 100 degrees.
From 1971 to 1990, Houston had on average just one day a year where temperatures exceeded 100 degrees. But by 2051, Houston could see on average 23 days a year where temperatures surpass that temperature if global greenhouse gas emissions continue to climb.
That number would increase to 55 days a year by the end of the century, according to the report.
But in the scenario where emissions are significantly reduced, the impacts wouldn't be as severe — about 14 days a year would exceed 100 degrees by the end of the century.
Another key factor is the number of warm nights, where temperatures remain above 80 degrees.
"That matters because if it's hot during the day but you have a chance to cool off at night, that's not nearly as bad, and the impacts on our health aren't nearly as bad as if it just stays hot all the time," said Hayhoe.
From that 1971 to 1990 period, temperatures stayed above 80 degrees overnight less than one night of the year, on average. In the higher emissions scenario, that number is expected to climb to an average of 95 nights a year by the end of the century.
But with a reduction in emissions to Paris Agreement levels, the number of hot nights would likely drop to about 30.
In terms of rainfall, the researchers found that average rainfall levels are expected to stay the same, but with greater variability.
"We expect to see a higher risk of drought in summer, especially as it gets hotter. But we also expect to see increases in heavy precipitation," said Hayhoe.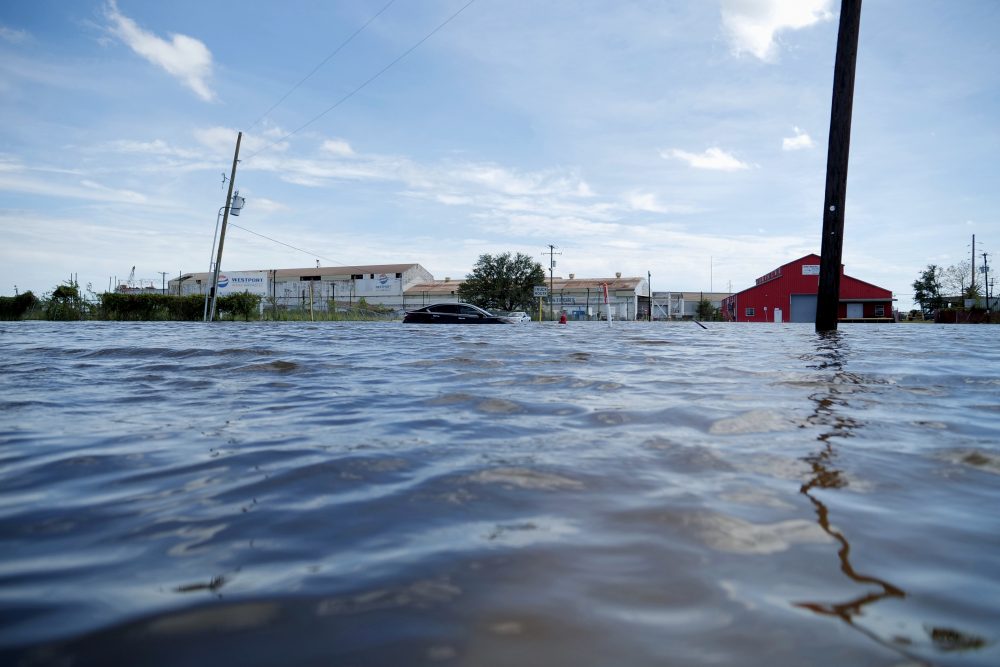 The researchers didn't conduct their own analysis of the impact of climate change on hurricanes in the region, but they did acknowledge their threat and reference past studies in the report.
"Hurricanes are not getting more frequent," said Hayhoe. But she said hurricanes are getting more intense with more rainfall associated with them.
"Warmer air holds more water vapor, so when a storm comes along today there's more water vapor for that storm to sweep up and dump on us," she said.
Hurricanes are also intensifying faster, as was the case with Hurricane Laura, and a higher percentage of storms are stronger than before.
The report was released as part of Houston's Climate Week, which marks the start of the implementation of the city's Climate Action Plan, which launched in April. The plan includes a series of recommendations for reducing carbon emissions in Houston to move toward becoming carbon neutral by 2050.
"The city of Houston is the energy capital of the world," said Houston Mayor Sylvester Turner in a prerecorded conversation to kick off Climate Week. "The question is, how do we continue to lead? We have to lead in the energy transition."
View the full Climate Impact Assessment Report, here.
Additional reporting by Cristobella Durrette and Addison Antonoff