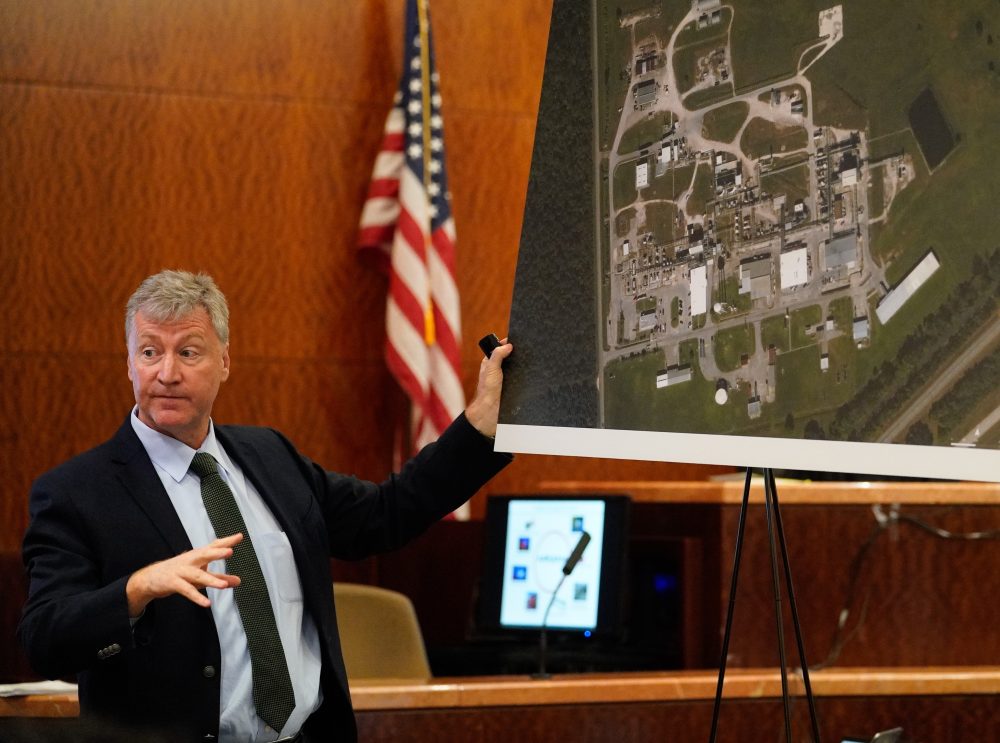 The Harris County District Attorney's Office has filed a motion to dismiss two of the criminal charges in the trial against French multinational company Arkema and several of its executives, over a fire that burned for days at its Crosby plant during Hurricane Harvey.
The DA's office has moved to drop the charges against the company and its former VP of Logistics for assault of a public servant, for allegedly endangering first responders by misrepresenting the danger at the site.
In the motion to dismiss the charges, the DA's office indicated that probable cause exists, but not beyond a reasonable doubt.
"Prosecutors always have a duty to seek justice; in this case, a prosecutor felt that there was enough evidence for a criminal charge, but that he could not prove that charge beyond a reasonable doubt at this time, so he requested it be dismissed," Dane Schiller, spokesman for the DA's office, told Houston Public Media in a statement.
Defense lawyers declined to comment on the dismissal since the trial is ongoing.
The company, its CEO Richard Rowe and former Crosby plant manager Leslie Comardelle still face state criminal charges for reckless emission of pollutants.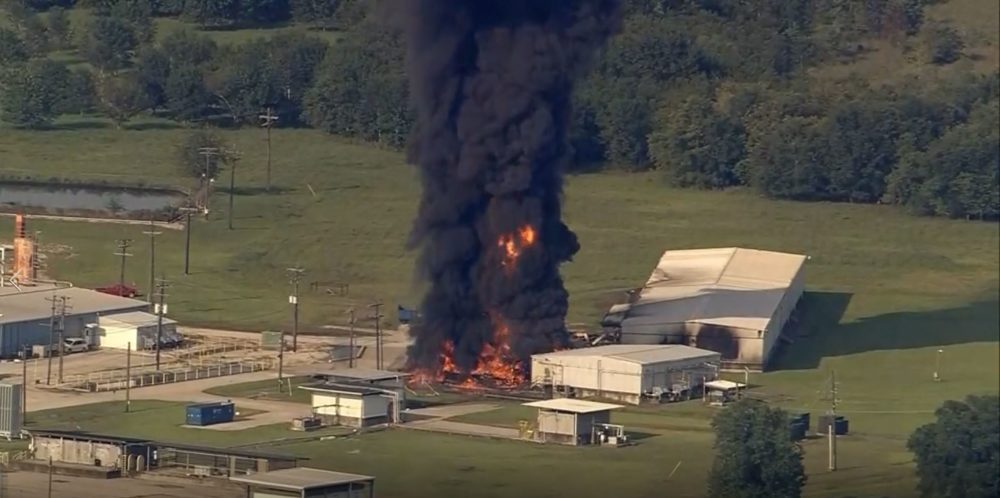 After more than five feet of water flooded Arkema's Crosby plant during Hurricane Harvey, trailers of organic peroxides burst into flames. The fire lasted for days and sent thick plumes of hazardous smoke into the air.
Twenty-one people sought medical attention after exposure to the fumes and 200 people in the surrounding area were evacuated from their homes for a week.
University of Houston environmental law professor Tracy Hester previously told Houston Public Media that the industry is keeping a close eye on the outcome of the trial.
"If there's going to be a heightened risk of criminal liability for anticipating and responding to natural disasters or other types of events that can cause an industrial catastrophe, they're going to have to change the way they approach planning for these events and they're going to have to change the way they respond to them when they do happen," he said.
The defense has said that Hurricane Harvey was an act of God and that Arkema behaved responsibly.
The trial has undergone a series of delays. Prior to its start in February, judge Belinda Hill delayed opening statements after ruling the state had failed to disclose evidence that might benefit the defense. Then, a burst water main interrupted opening statements. Shortly after, the trial was put on hold due to COVID-19.
It's slated to resume at NRG Stadium on September 21, following a prosecutorial misconduct hearing next week.