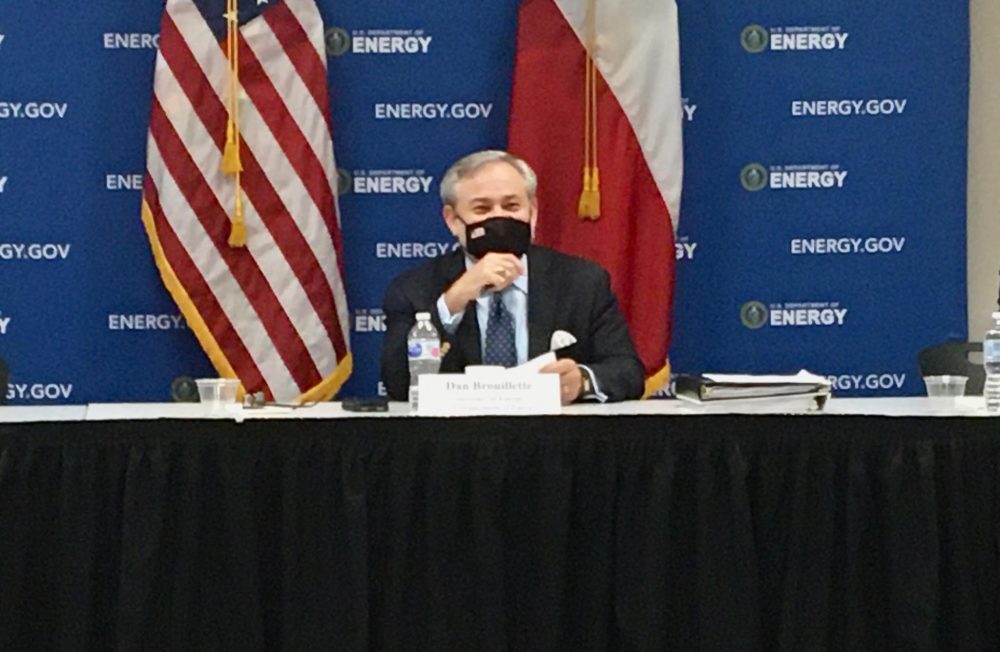 U.S. Energy Secretary Dan Brouillete says the Texas oil and gas industry is set for a strong recovery from the pandemic-related economic downturn.
After meeting with independent oil and gas producers in Houston Friday, Brouillete reiterated his stance that the Trump Administration is committed to the energy industry's comeback from low oil prices and depressed demand due to COVID-19.
"Energy underpins everything that we do in the U.S. economy," Brouillette said. "It's one of the backbones of the strength of the economy as well as the nation itself. So it's very important that we see this energy survive this pandemic and hopefully come out the other side even stronger."
Since the start of the year, the oil and gas industry has shed more than 100,000 jobs according to Rystad Energy. Tens of thousands of them have been in Texas.
RELATED: Houston Oil And Gas Companies Can Expect $40 A Barrel Oil Through 2020

The price per barrel of oil continues to sit around $40 a barrel, and some experts expect it to stay there for a while. Most companies need about $55 per barrel to make a profit.
"Are we concerned about an extreme downturn? Of course," Brouillette said. "Unemployment is never something that people should cheer here in America. But I'm very confident of the ability of this particular industry to be resilient to these types of ups and downs."
The secretary said Department of Energy projects already underway are meant to help oil and gas companies better compete in the market.
"There are even more things that we can do to make this industry more efficient, more productive," he said. "We're going to continue to do that. We're also going to be looking at regulatory structures all throughout the industry to ensure that we can provide some regulatory certainty."
Ahead of his visit to the Bayou City, Brouillette detailed some of those DOE projects in a Houston Chronicle op-ed.
Brouillette is also among Trump administration officials making recent stops in a key voting state. Long thought to be a GOP stronghold, some polls now have Democrat Joe Biden within a few points of the president in Texas for the November election.