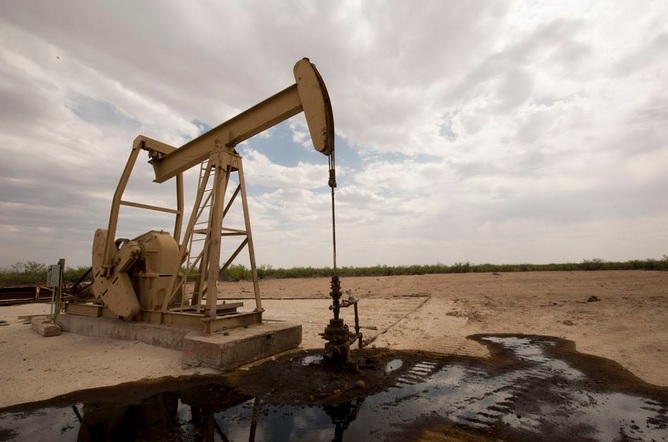 The price of Texas oil has seen historic lows in recent months, and many companies have said it needs to get back to at least $40 a barrel.
But while over the last few weeks West Texas Crude (WTI) has been hovering around that amount, companies still don't seem to be celebrating.
Before the Coronavirus pandemic hit, oil prices were already low because of a warm winter. Then a price war between Saudi Arabia and Russia pushed them down even further and led to a global oversupply.
As COVID-19 spread around the world and shut down most of the economy, oil fell into a deeper glut and prices went into negative territory for the first time ever.
But that was back in April—what about today?
"Right now, the financial markets and crude oil markets are looking at stability for WTI at about $40 a barrel," said University of Houston Energy Fellow Ed Hirs. "But currently in the field, people are receiving about $30 a barrel. Some a little more, some a lot less, and so the $40 marker of WTI for trading is not what producers are receiving in the field at the wellhead."
Producers get less because they have to pay to get that barrel from the oil patch to the trading post. That's why on average companies need more than $40 at the wellhead. But Hirs said we're not going to see that in 2020.
"Those who are low cost producers are going to do really quite well during this period," Hirs said. "Those that are high cost producers are going to go out of business."
Companies like ExxonMobil and EOG Resources often make the list of low-cost producers.
On the high-cost side, we've already seen bankruptcies. The law firm Haynes and Boone tracks oil and gas bankruptcies and says 13 companies filed in April and May. Four have headquarters in Houston: Gavilan Resources, Yuma Energy, Victerra, and Freedom Oil and Gas.
The international price dispute will also continue to keep prices low.
"There's no indication that the Saudis and the Russians have buried the hatchet in this price war," Hirs said. "The Russians publicly came out and said there's no reason to dial back production any further."
Hirs added that there's still too much oil in the market for prices to increase much above where they are right now.
Professor and business expert Dietrich von Biedenfeld with the University of Houston Downtown told Houston Matters Special Edition that the latest spike in COVID cases could mean another brief decrease in oil prices.
"I hate to say this, but I think it's going to drop," he told host Ernie Manouse. "We've seen a resurgence of cases that has caused Gov. (Greg) Abbott and other governors to backtrack a little bit back to essentially phase two of our reopening plan."
Even so, von Biedenfeld said West Texas Crude will probably trade around $40 a barrel for much of the rest of 2020.
Companies may not be excited about that price, he said , but many have found — or will find — a way to survive.