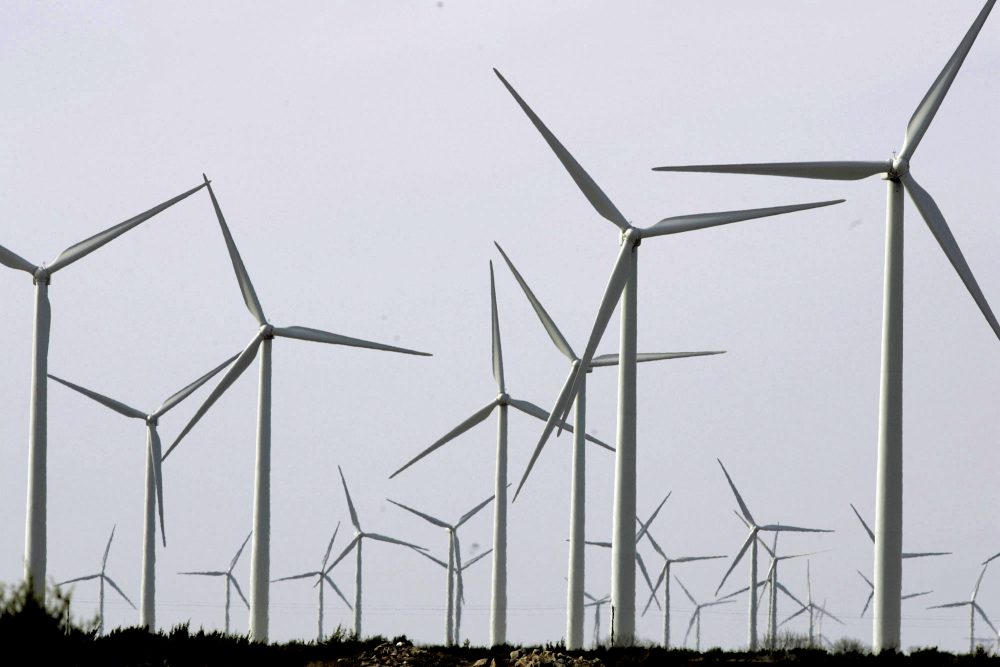 Things are tough for Houston's energy industry. Historically low oil prices have led to thousands of layoffs and furloughs, and companies are scrambling to slash budgets and avoid bankruptcy.
Many experts say oil and gas will take a while to recover. But some analysts are finding a little hope in another sector of the energy industry: renewables.
Tax credits and prospects for offshore wind energy are attracting investors ⁠— so much so, that a recent report from consulting firm Ernst & Young shows the U.S. is at the top of the list for those looking to pump money to renewable energy.
Brian Murphy helped author the report, and he talked with energy reporter Kyra Buckley.
The interview below has been edited for length and clarity.
What is one of the things that a state like Texas can do, or a big city like Houston can do, with this information to push renewables more to the top of the agenda for some of our officials?
Texas is huge, not just in oil and gas, but people in renewables know that Texas is a leader in wind energy. You can compare and contrast: In 2019 Texas accounted for over 40% of the U.S.'s crude oil production and more than a quarter of its natural gas.
But what's not talked about as widely is that Texas is No. 1, they lead the nation in wind power generation. They are No. 1 in installed capacity for wind. Texas produced almost 28% of all U.S. wind powered electricity last year. Texas wind turbines have produced more electricity than both of the state's nuclear power plants combined since 2014. I think if you want to make renewables top of mind, Texas should tell that story. They should tell their wind energy story and promote their brand as a U.S. and global leader right on the road to sustainability.
There does seem to be a lot of folks out there that are cheering on the transition into using more renewable energy sources and investing in the expansion of that. But what are some of the barriers that you've seen?
Even with this pandemic we're seeing investors are confident about the long-term picture for clean energy. Climate change and other key environmental, social and governance issues, they're all being recognized as key determinants of a company's ability to create value.
But COVID-19 is clearly having some near-term impacts for the sector. Supply chains are backed up domestically and abroad. It's difficult to get equipment right now. Job losses are occurring. The Energy Information Administration just lowered by 5 and 10% for wind and solar for how much they think we'll get built in 2020.
But there's a lot of resilience here, and renewable energy projects are long term investments. In the U.S. they're driven by market- and state-level demands for reducing carbon, and the declining costs of delivering that renewable power that we're seeing, that's going to speed up the build out.