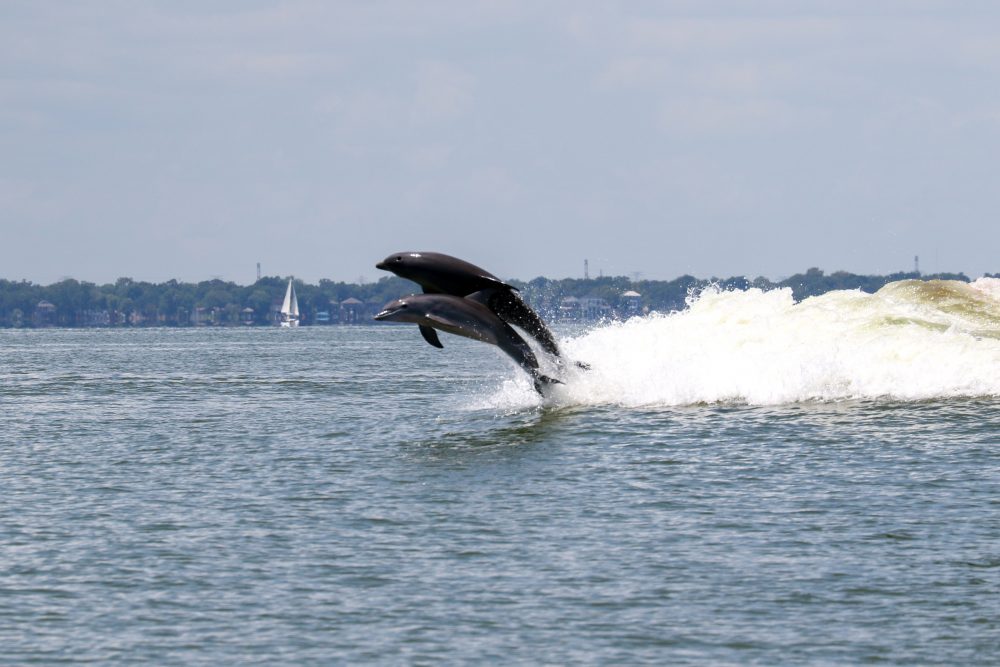 The number of bottlenose dolphins in the upper Galveston Bay temporarily decreased by 73% in the immediate aftermath of Hurricane Harvey, and those that remained developed skin lesions, according to a new study by the Galveston Bay Dolphin Research Program.
During Hurricane Harvey, the Galveston Bay estuary was flooded with freshwater, debris and other pollutants, dramatically reducing the water's salinity, which impacts sea life.
"The whole ecosystem was kind of turned upside down for a while," said Kristi Fazioli, a researcher with the Galveston Bay Dolphin Research Program. She said her team has been monitoring the dolphin population since 2014, so they had a baseline to compare the impacts of Harvey.
Not only did the majority of the dolphins leave the upper bay after the estuary was flooded, but the researchers found that 96% of the dolphins that stayed developed freshwater skin lesions.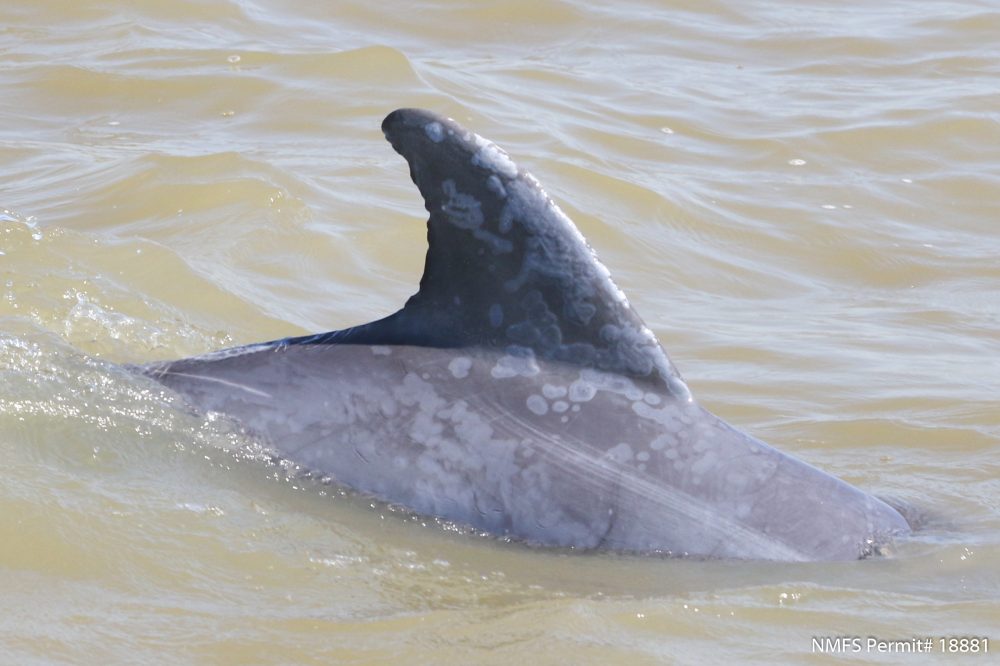 "This can then interfere with the protection that their skin provides them from the outside world, which can then lead to secondary viral or bacterial infections, and to even growth of fungus or algae on their skin," said Fazioli. "But even more importantly, they're a visual indicator to us that there could be more health problems happening that we can't see."
As the upper Galveston Bay's salt levels returned to normal — about two months after Hurricane Harvey — the dolphins returned to the bay. But many dolphins still had skin lesions for at least four months after Harvey, according to the researchers.
"Our preliminary data from the years following Harvey show that dolphins are back to using the area how we might expect from before Harvey," Fazioli said.
Though the impact was temporary, Fazioli said it suggests what could happen if new man-made structures — like the proposed $32 billion 'Ike Dike' project — alter the salinity of the bay.
"These structures change the way that water flows in and out of the bay, so that has the potential to affect salinity," Fazioli said. "We'd really like to learn more about how that may also affect the dolphins in the bay."
She also said further research is needed to understand where the dolphins went when they left the upper portion of the bay.
"It's important for us to learn because we need to know where they're taking refuge from these events and what habitats might be important for that so that we can protect those habitats and make sure they have access to them if needed," Fazioli said.
See more information on the group's ongoing dolphin research, here.