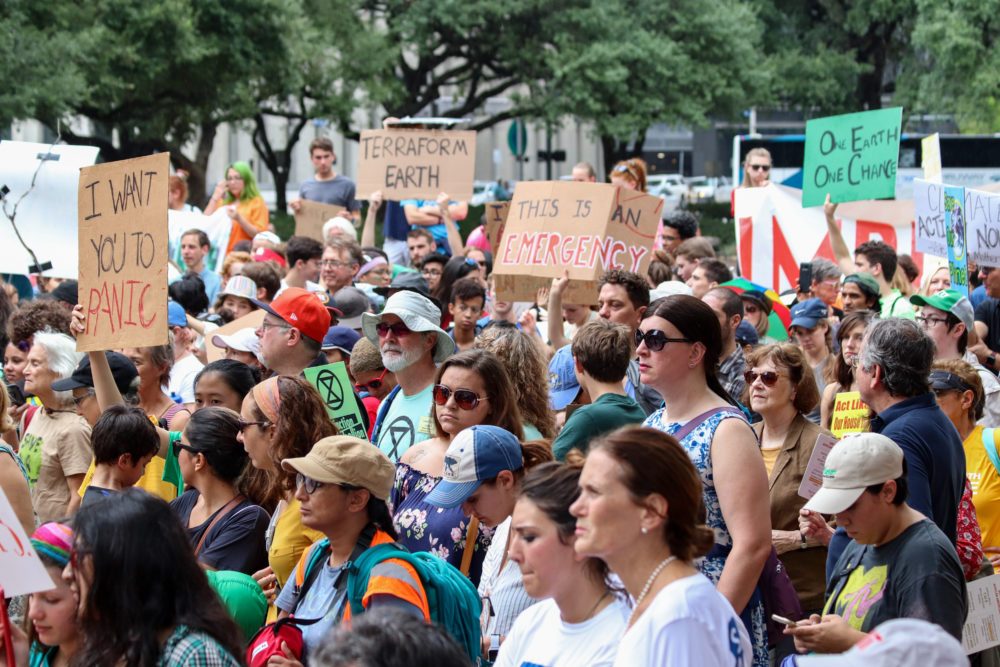 After six major flooding disasters in five years, Houston finally debuted its first-ever Climate Action Plan.
It comes as cities around the world are trying to become carbon neutral by 2050 to meet the goals of the Paris Climate Agreement.
Houston has one of the highest per-capita emissions of greenhouse gases in the country, and the plan aims to reduce its emissions by 40% by 2030, with the ultimate goal of becoming carbon neutral by 2050.
The plan has been heralded as a good first step by environmentalists, business leaders and city officials.
"I'm really glad that we're at a place where we can start talking about climate action in Houston," said Stephanie Thomas, a researcher and community organizer with Public Citizen.
The plan itself is 100 pages long, so we've dissected it for you. Below are five key things to know about the plan moving forward.
1. It focuses on reducing emissions in four main areas
Of the total amount of greenhouse gases emitted in Houston, 49% comes from the energy generated to power homes, businesses and industry, 47% comes from transportation and 4% is from waste management. With that in mind, the plan focuses on taking action across four areas: transportation, energy transition, optimizing buildings to be more energy-efficient, and waste management.
Transportation goals include switching to electric vehicles and expanding public transportation options, while waste management focuses on reducing the amount of waste going to the landfill, boosting recycling and creating power from waste.
Of all the actions, most experts agree that there are two things the city can tackle pretty easily: powering its buildings with renewable energy and switching its fleet to electric vehicles. In fact, the city already announced that, starting July 1, 100% of its buildings will be powered with renewable energy. (Currently, 90% of its buildings are powered with renewable energy.)
Both of those actions were already underway prior to the Climate Action Plan. In fact, the Climate Action Plan includes a lot of initiatives that were already underway.
"I could point to any number of existing city programs that are already out there in the works," said chief sustainability officer Lara Cottingham.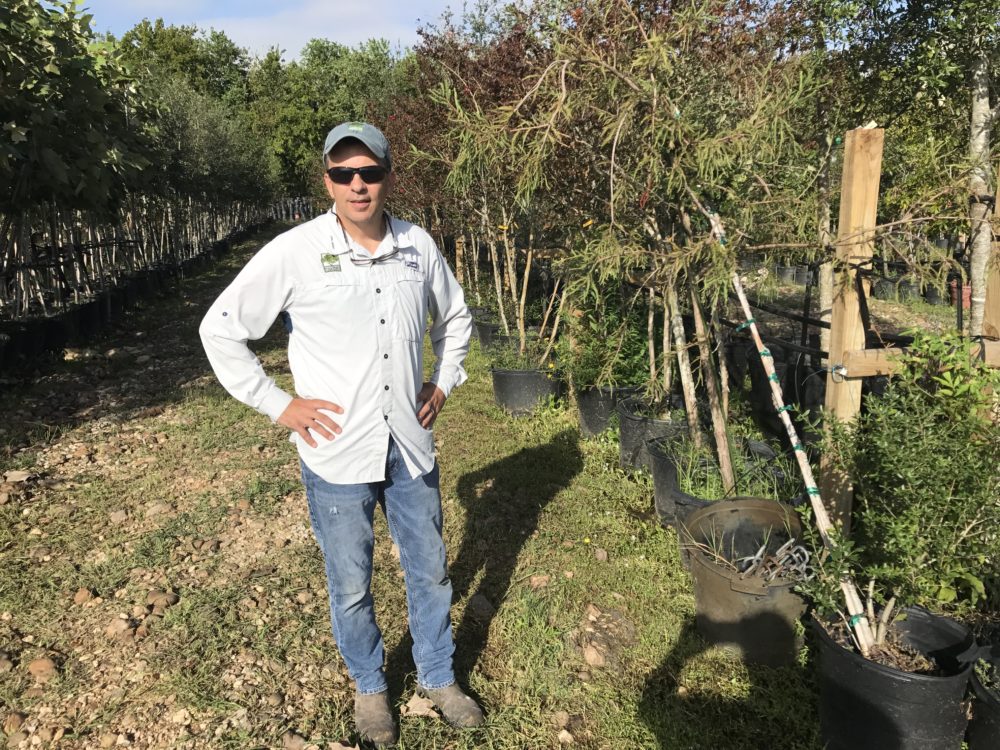 2. But that alone won't meet the goal

Even with the planned reduction in emissions, it still won't be enough for the city to reach net-zero. So, the plan also includes strategies for offsetting emissions by removing carbon from the air. One simple way to do this is by planting more trees, which naturally remove C02 from the atmosphere — under the Climate Action Plan the city aims to plant 4.6 million native trees by 2030.
But beyond planting trees, one of the goals is to make Houston a leader in developing carbon-capture technology. CEO of the Greater Houston Partnership, Bob Harvey, said this is one of the areas the business community is most excited about.
"We see that one as being very appropriate for the Partnership and the business community to take the lead on," he said. "It's a technical issue, how do we remove the carbon from a gas stream? How do we find some use for that carbon? How do we create the infrastructure to move it around?"
But some environmental groups have raised concerns about putting too much emphasis on developing this technology.
"A lot of carbon capture is used to actually inject it in the subsurface and bring more oil up from the subsurface reservoir," Stephanie Thomas from Public Citizen said. "So how we treat how that carbon is used, whether it goes toward permanent storage versus being used to help pull more oil out of the ground to burn, makes a difference in the potential benefit from that particular tool."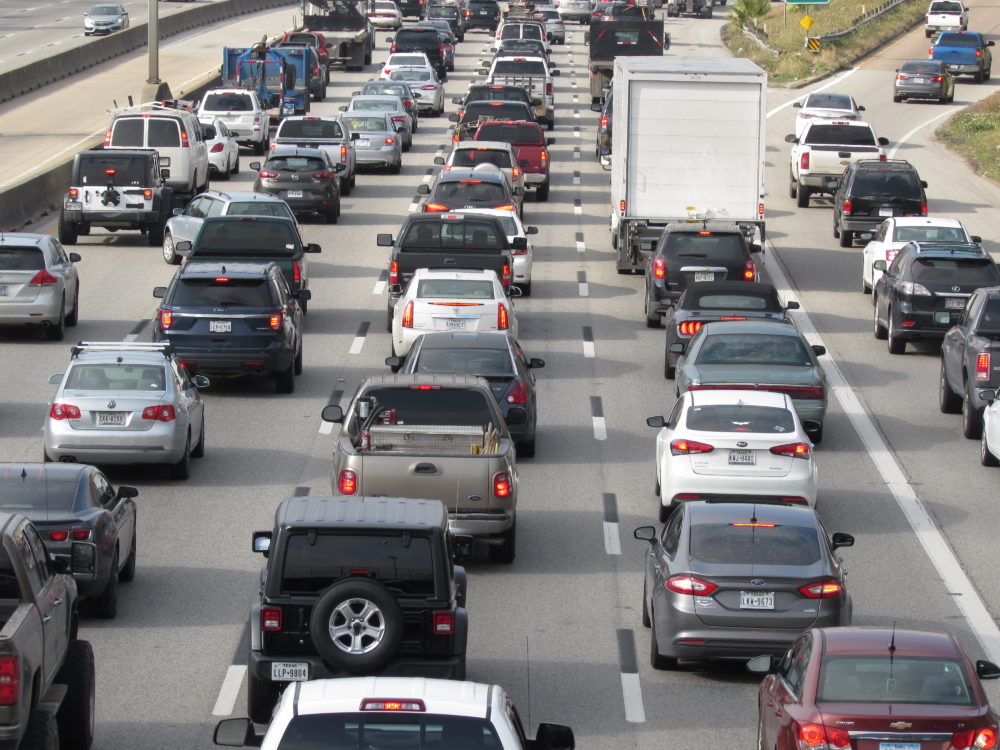 3. It's unenforceable

The plan itself is a series of recommendations, not requirements. It's not an ordinance, meaning the city can't do much in terms of enforcement.
"It's really focused more on incentive-based programs, market-based programs, public-private partnerships," said Gavin Dillingham, with the HARC research firm, which acted as the technical advisor for the plan.
He said the goal was to cater to the "ethos of Houston" and to get as many people on board as possible.
"There was not much focus on regulations or any really kind of mandate type activity. That wasn't something that was necessarily seen as being doable, at least at this time, with the stakeholders that are involved," he said.
For Harvey, of the Greater Houston Partnership, that focus on goals, rather than mandates, is one of the plan's major strengths.
"I'm really hoping Houston continues to rely on more a model of, 'hey let's get the public and the business community to buy in and then unleash them,' rather than thinking the city is somehow going to identify all the right levers and mandate those," he said.
But others doubt how effective the plan can be without any mandates: Brittani Flowers with Texas Campaign for the Environment said it weakens the plan.
"If there's no direct enforcement component, then how are 50% or 60% of these metrics, which are identified to be led by the community or by industry, going to be enforced and monitored?" she said.
To ensure the goals of the plan are being met, Flowers is one of nearly 30 groups and individuals that wrote a letter to the city asking for more frequent performance reviews.
"Currently, the city says that they will evaluate performance every five years and, and that's without much public input and comment periods," she said. "And so we're asking that the frequency of those performance reviews be increased as well as the input from community members and outside experts."
Jordan Macha with Bayou City Waterkeeper, said she's concerned about what happens when the next mayor takes office.
"If this isn't put into firm action the next mayor can just scrap this whole idea and say 'well I'm done with this,'" she said.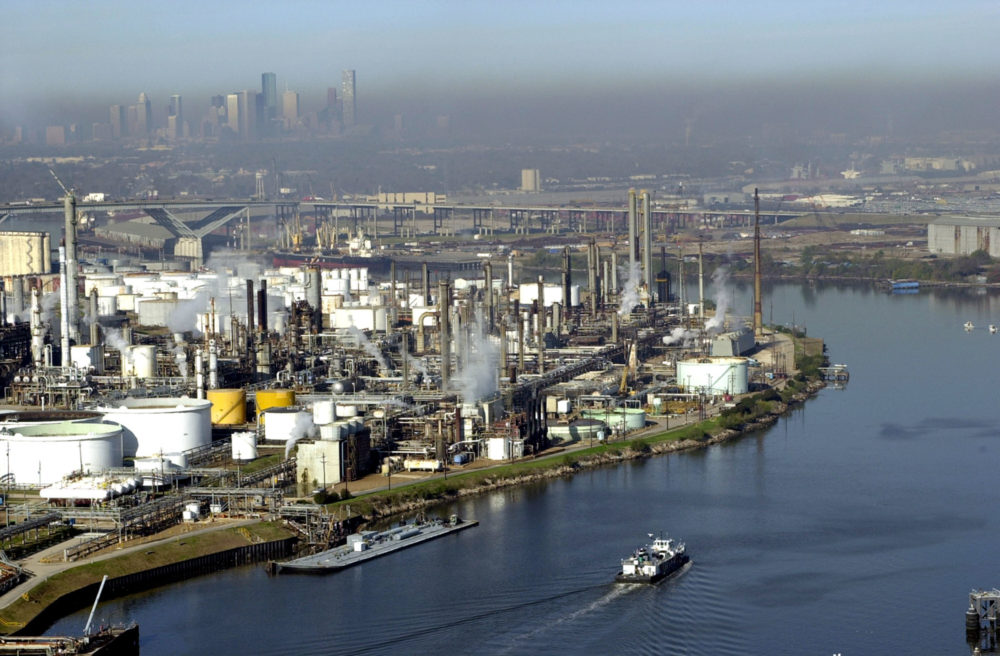 4. It doesn't address the region's biggest polluters

Because the plan focuses on Houston city limits, it doesn't include emissions from some of the area's biggest polluters, which are located in the surrounding counties. The refineries and petrochemical facilities along the Houston Ship Channel, for example, are excluded from the plan.
"It doesn't really address a lot of the industry in our region, which are contributing to carbon emissions," said Stephanie Thomas from Public Citizen. "The city can do a lot, but we need actual support from the entire region, to make this a reality."
5. There's a focus on equity, but is it enough?
Gavin Dillingham, with HARC, said the plan was designed with a focus on equity to make sure it's benefiting everybody.
"We've seen in the past with some other cities doing climate action planning that it has a tendency to be very much kind of a mid-to-higher income type effort to where you talk about EV charging stations and Teslas and all sorts of upgrades to technology and upgrades to lifestyle that don't necessarily help or improve other communities," said Dillingham. "And so we wanted to make sure that what was recommended does help as many people as possible and definitely doesn't put anyone at a disadvantage."
But some community groups are urging the city to take additional actions to ensure the plan is benefiting all Houstonians. Stephanie Thomas from Public Citizen said some cities' plans have equity scorecards where they keep track of the impact of initiatives as they're being implemented.
"They can kind of tally up, 'What is the impact that this is having here for our communities? How can we ensure that we're not giving all of our focus and attention on one neighborhood that has traditionally had a lot of city resources put in there?'" Thomas said.
She said one example of implementing the plan with equity in mind would be to deploy low emissions garbage trucks first in communities that suffer the most from pollution.
"Those communities are already facing challenges in terms of air pollution, so bringing in something that reduces pollution so they're not exposed to as much, is one way to begin to reduce the harm that they're facing," she said.
View the full Climate Action Plan, here.