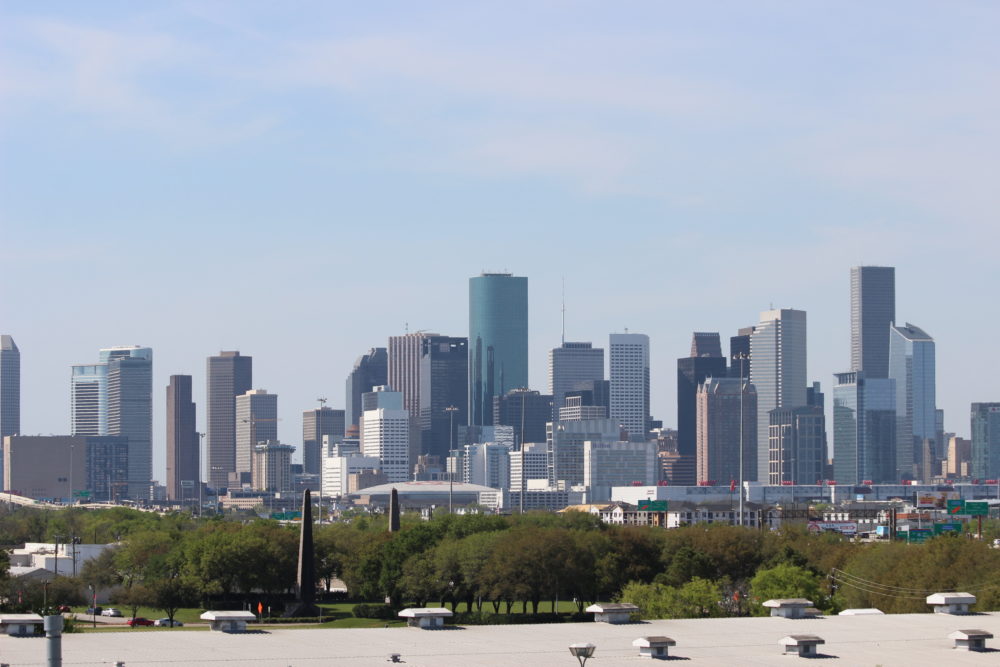 Houston is one of 13 cities that will take part in a federal program this summer to map out temperature "hot spots."
Run by the National Oceanic and Atmospheric Administration (NOAA), the project aims to create a heat map for the city and identify how temperatures differ by neighborhood.
Dense areas with fewer trees and more concrete tend to be hotter than other parts of the city. Past studies have shown temperatures can vary up to 20 degrees in one city — and that low-income communities of color tend to bear the brunt of the heat.
"Comparing somewhere like River Oaks with somewhere like Gulfton or Baytown, there's definitely going to be more of an impact felt in those communities that have less green space," said Meredith Jennings with the HARC research hub, which is working with city and county officials to implement the project.
Cities are generally hotter than surrounding rural areas and suburbs — a phenomenon known as the urban heat island effect.
"A lot of heat gets trapped by buildings, that's produced by our air conditioning and other energy that we use," said Jennings. "And that also gets amplified by different types of surfaces like paved roads, or the lack of nature."
To identify temperature hot spots in the greater Houston area, ground-level temperatures and humidity will be compared at 32 sites across Harris County on one of the hottest days of the summer.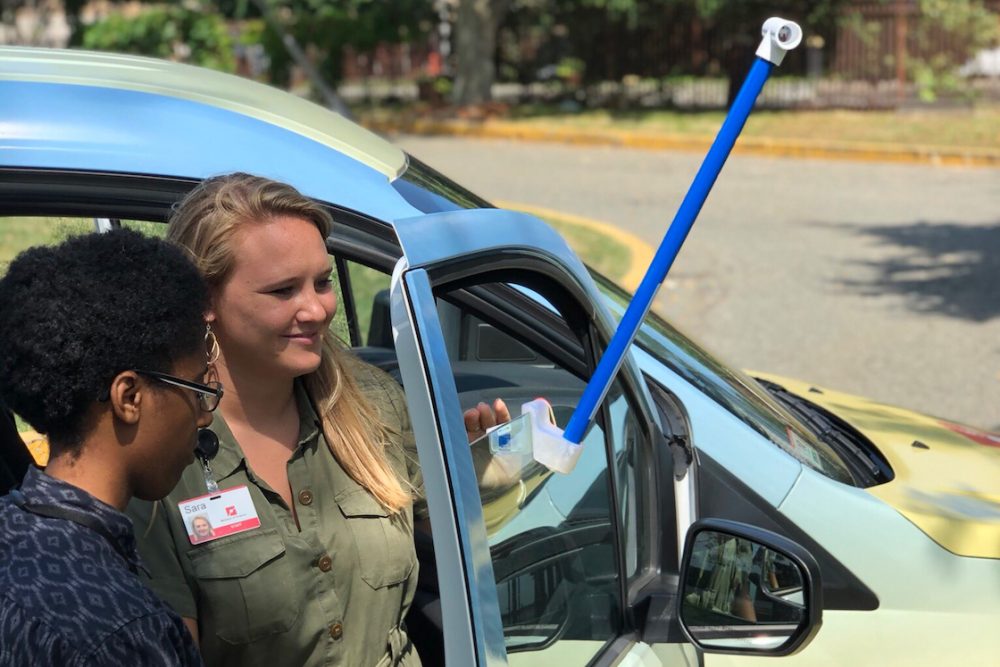 Jennings said volunteers will attach sensors to their cars or bikes and drive around a set route in the morning, afternoon and evening.
"Everyone is making these measurements at the same time, so that way we can compare temperatures that are felt in different parts of the city at the same time," she said.
Local officials plan to use this data to help address disparities and strategize where to plant more trees and add green infrastructure.
"If some parts of the city and county have fewer shade structures, tree canopies and other green spaces that help to cool them, then that's something that we can start to work on as we strategize where to plant more trees, and where to focus our efforts on being a more climate-adaptive community and city," said Jennings.
Houston can see anywhere from 4-6 heat-related deaths every year, and researchers say this number could increase as temperatures rise from global warming and increased urban development.
"With climate projections of more intense and more frequent heat waves, the effects of urban heat islands on communities will likely be a growing concern across the country," Hunter Jones with NOAA's Climate Program Office, said in a press release. "These campaigns will provide actionable information for cities to increase their resilience to extreme heat."
In Texas, El Paso and Austin will also be taking part in the heat mapping initiative.
More information on the Houston heat mapping project and how to become a volunteer is available, here.